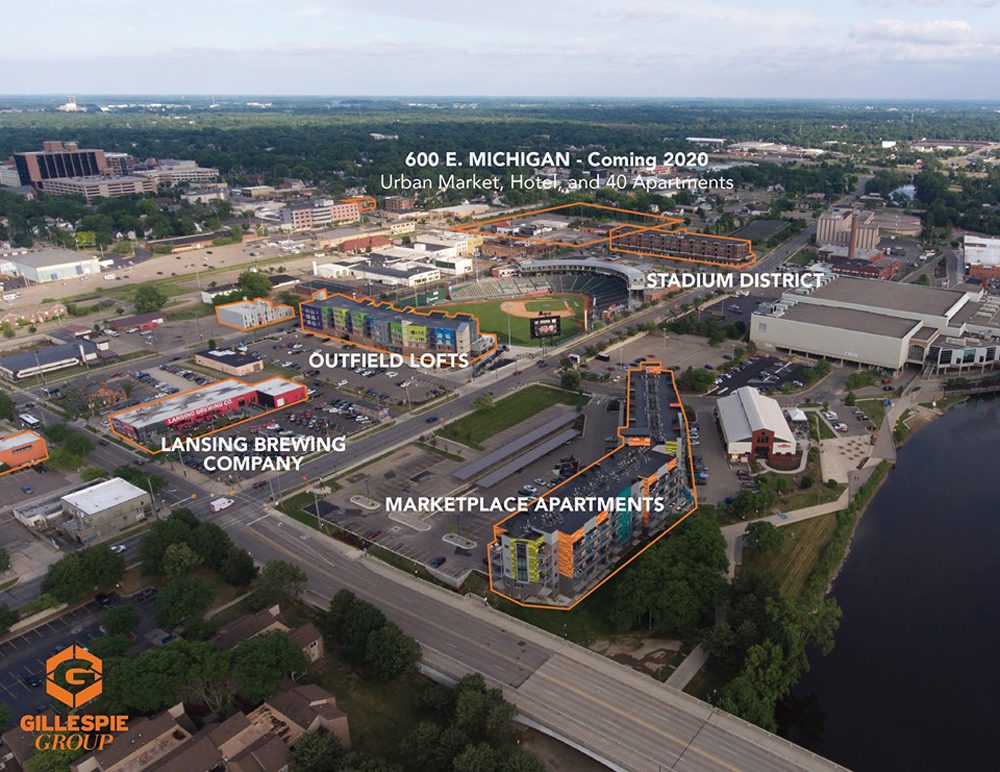 The phone at Pat Gillespie's office has been ringing much more these days in light of the BLOCK600 project — and he's anticipating those calls will continue as the Lansing project moves forward and other developments begin.
"Those calls are because people want to get involved," and they're smart to look at Lansing as Michigan's next hot development spot, Gillespie said.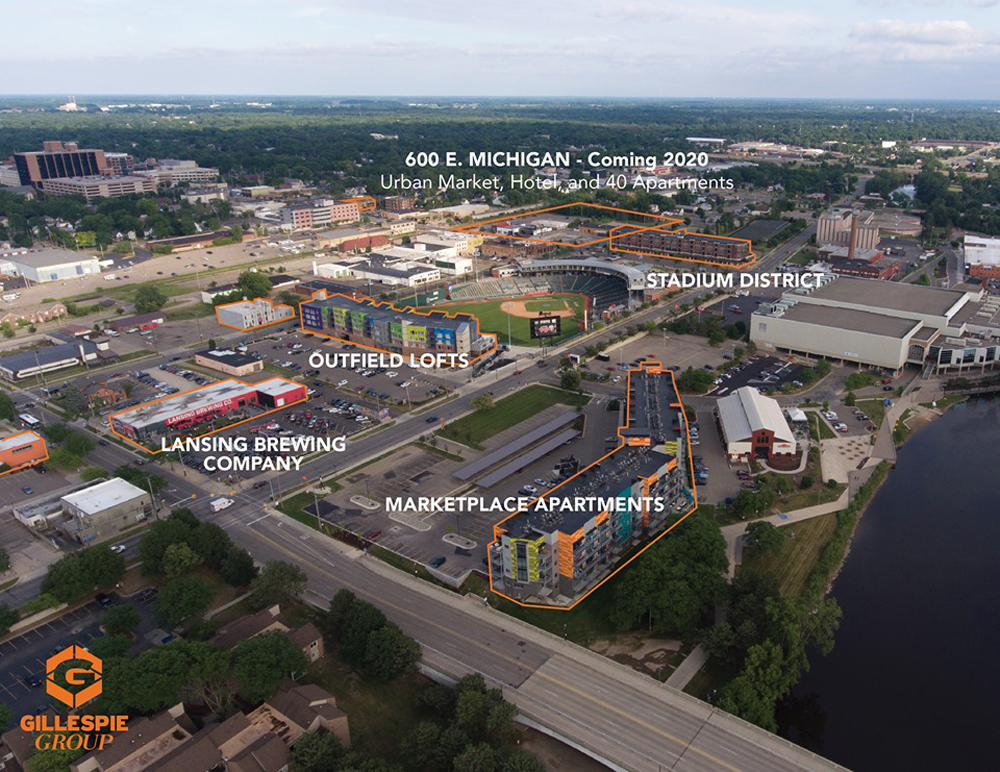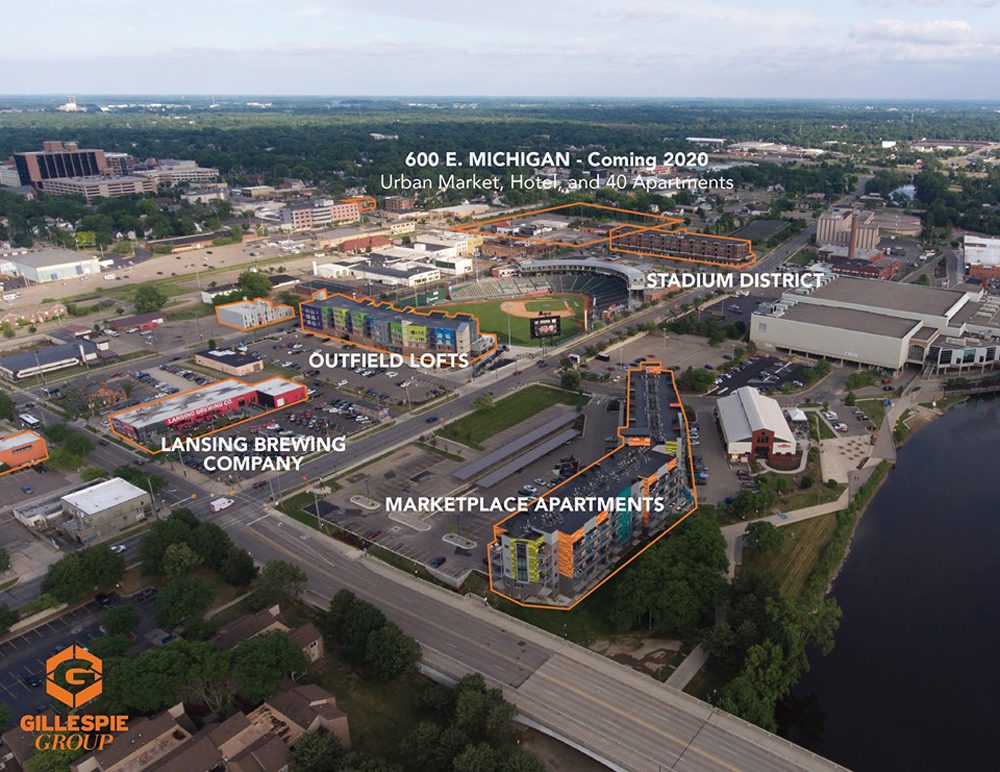 Gillespie is president and CEO of Gillespie Group, a Lansing-based company that specializes in creative urban development and revitalizing communities. Its latest project is BLOCK600, which recently began and is on track to open in Fall 2020.
Unveiled to the public last August, the BLOCK600 project will be anchored by an urban market designed and driven by Meijer and a Courtyard by Mariott, the first new downtown hotel in more than 20 years developed by nationally known and award-winning hotel development and management company, Concord Hospitality Enterprises.
"Lansing's time is now," said Gillespie, who said he believes the "stepping stones" toward a larger revival of the Lansing downtown and nearby neighborhoods are in place and everything should move forward quickly.
"There's a density here and an acceptance," Gillespie said. "There are more pedestrians on the street. It's becoming mainstream to go downtown to live and play. Lansing's time is now."
Development spurs activity
The hotel will benefit the surrounding business enterprises and also generate progress in satisfying an increasing demand for overnight downtown accommodations. Providing another overnight option will move Lansing forward. The project is envisioned to include 120-124 guest rooms as well as a bar and lounge, outdoor patio space, a fitness center and three meeting spaces.
"We are extremely eager to begin work on this development in order to enhance and elevate the downtown Lansing area," Vice President of Business Development at Concord Hospitality Ryan Maher said in a statement. "As Concord's first property in Lansing, The Courtyard by Marriott will be an ideal addition to the BLOCK600 project and we look forward to offering guests a new place to stay while visiting the area."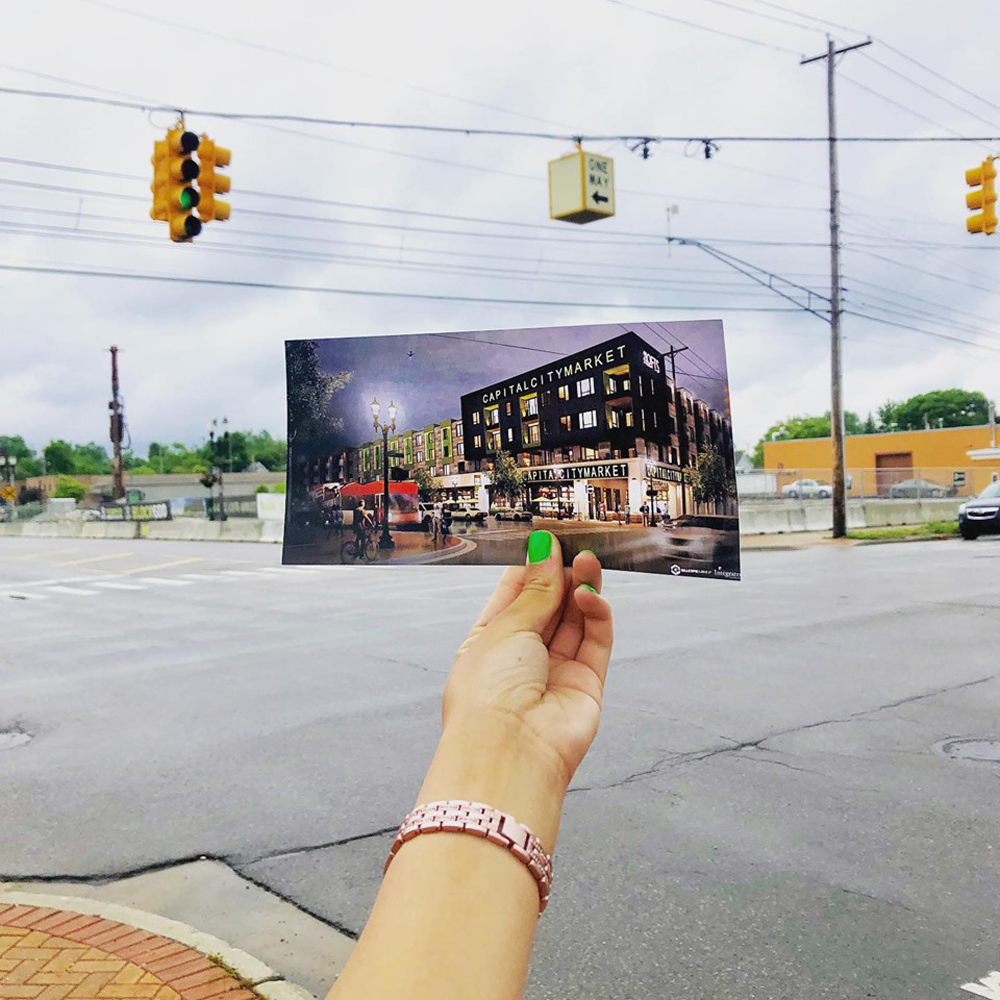 Rounding out what Gillespie calls a "massive transformation" are residential spaces that will provide unique housing options for those seeking the downtown living experience, as well as a much-needed downtown grocer in the form of a Meijer urban market, tentatively known as the Capital City Market. Leasing options for the mix of studio, one- and two-bedroom units are expected to become available later this spring.
"Now it's time to really accelerate. We're excited," Gillespie said.
Gillespie Group's past projects include Lansing residential developments such as The Outfield, Marketplace, Stadium District and Prudden Place as well as commercial undertakings such as the Lansing Brewing Co. and MP Social.
"The transformation of the 600 E Michigan and Larch corner further extends our commitment to making Lansing an accessible, walkable and exciting place to live, work and play not only for our residents but for all who visit," Gillespie said.
According to the Gillespie Group, the BLOCK600 project is only about 627 steps away from the nearest point of access to the River Trail, within a five-minute walk to 18 of Lansing's main attractions and within walking distance to more than 40 area restaurants and bars. Some area attractions include the Lansing Lugnuts, REO Olds Museum, Impression 5, La Fille Gallery and Rivertown Adventures.