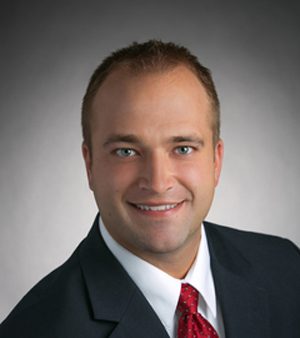 While many of us knew "what we wanted to be" when we grew up, the path isn't as evident for others. Since his father was an attorney, Steve Pacynski was certainly exposed to the idea of a law career while growing up, but it wasn't an automatic choice for him.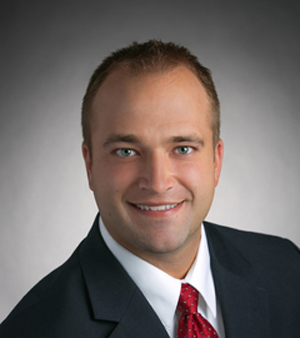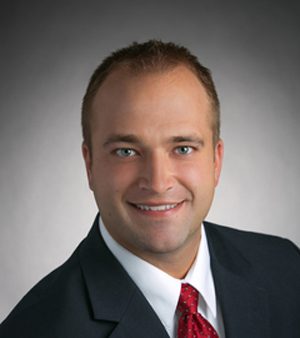 After completing his bachelor's degree at the University of Michigan, Pacynski spent about five years teaching psychology classes at his alma mater, which he says "helped me appreciate where my path would be." Today, the Clark Hill PLC lawyer describes himself as a business attorney who focuses his practice in the areas of corporate law, mergers and acquisitions, general business and commercial matters, and tax-exempt organizations.
He has been praised by clients and professionals for his creative and well-thought solutions to issues presented in the transaction process. He also routinely provides counseling regarding company operations, compliance and management, and equity and asset deals and frequently advises business and nonprofit clients in all forms and stages of contractual matters, from negotiation and drafting through execution and implementation.
Corp! talked to Pacynski about business law, getting a business ready for sale or merger, and why punctuation is important.
Corp!: Where did you grow up?
Steve Pacynski: I was born and raised here. Initially, my family lived in Fraser and then we moved to Sterling Heights, and I went to a Catholic school in Warren. I attended the University of Michigan for my undergrad and MSU for law school.
Corp!: What led you to pursue law as a career?
SP: It was not one of those things where I said from the beginning I wanted to be a lawyer. My father was an attorney and was in-house with a Fortune 500 company for many years. He was a litigator, and I'm a corporate attorney. While teaching at U-M, the person I was dating at the time was also going to law school (and she turned out to be my wife) … so we went to law school together.
Corp!: When did you join Clark Hill?
SP: I joined Clark Hill in 2013.  I was a summer associate with the firm in law school. While I have been practicing for about six years, I have been told by clients and colleagues alike that my expertise is more like an 8- or 10-year practitioner. That is always nice to hear.
Corp!: What do you specialize in?
SP: I focus primarily on mergers and acquisitions and sales of businesses. Given where the market is currently, we are seeing a lot of merger and acquisition activity out there. About 80 to 90 percent of what I do is currently in that area. I also draft and negotiate contracts, providing advice on legal issues and business operations, especially with commercial contracts.
Corp!: Tell us about how to prepare a business for sale?
SP: There are quite a few things. This process starts before you actually start to solicit buyers. We don't always see it, but it's a good practice for owners and executives to start thinking about the process well before they want to pursue a transaction. Some of the preparation process includes: cleaning up books and financial records, having the proper permits and licenses, and reviewing leases and customer and vendor contracts. The financials typically drive the purchase price.
Knowing the value of your business and where it sits in the market is also important. We are often seeing now that some sellers are looking at getting their own quality of earnings in addition to buyers. I also think it's important to diversify your portfolio when it comes to customers and vendors. A buyer can be turned off if the seller only has one larger customer or supplier. That takes time (to diversify).
Because a sales transaction can take, on average, 3 to 6 months, it's important to prepare both the equity holders of the seller and the management team for a long process. There's a lot that goes on, and it can affect the business. For example, the management team and executives and others below them, it's as if they're doing two jobs at once. They are still working for the business to get good results. At the same time, they are collecting due diligence information. They are meeting with buyers and doing things that they wouldn't do in the normal course of business. It's a lot of work.
My advice is to hire good advisors and professionals, attorneys, and investment bankers. Having good professionals and advisors is really important. Bankers often come along before attorneys. Both can be expensive, but they can save time and money in the long run. We will advise you if there's a provision or an ask that is not good for the business.
Sometimes when you're ready to sell, it's hard to see through those items. Your advisors can serve as the bad guys, if you will. If there's a contentious item or issue that the buyer is raising and the seller doesn't believe it's a material issue, the advisors can step in and argue for the seller's position.
That ties in to the deal structure as well because there are many ways to skin the cat and transaction structures are always different. Sometimes there's a strategic buyer and sometimes a private equity buyer. Private equity buyers often request that owners and managers roll over equity in the process. Then it's as if you have a new partner since you have an equity stake versus walking away entirely.
Bottom line, know who you are dealing with and what you want.
Corp!: What's new with mergers and acquisitions?
SP: I think that once the new tax act rolled out, you saw a slight pause in the market. People were hesitant to buy, but they are now jumping back in. I've seen year over year growth. I keep saying at some point that it's got to slow down and I think that in 12-18 months, it could slow down. But there's still a lot of money and capital out there.
As for my practice, I am industry agnostic so I can deal in all kinds of industries. We are doing deals in all areas including manufacturing, electrical product distributors, health care, and technology. Some sectors may be more active than others. Multiples and enterprise values are higher now than in the past, and it's a good time to sell if people are interested.
Corp!: What is your guiding principle to live by?
SP: I would say treating others the way you want to be treated and always treat others with respect. I think that having integrity and building strong relationships are foundations of my philosophy and practice. Relationships are dependent on respect and the basis for building trust. I want to build a level of trust that is unmatched by other service providers. Treating others with respect is really important to that trust. If you look down on someone one day, you never know whether that person may be your supervisor or client in the future.
Corp!: What is your ongoing goal?
SP: Just continuing to develop my practice set, clientele, and book of business. Being in a  law firm, our compensation is driven by our book. You can't have a good book without a good practice. Trying to be a good attorney and being a better person.
Corp!: What is your most recent success story?
SP: From a work perspective, every transaction, in my opinion, is a success story. In closing numerous transactions over the past year, it is an honor to help business owners and executives successfully navigate the transition of the merger or acquisition. Anytime you can get to the finish line, it's important to us and our clients.
On a personal level, I was honored to be named to the Oakland County Executive's Elite 40 Under 40 Class of 2019 and as a Super Lawyer Rising Star the past three years. I am humbled to be included among my peers.
Corp!: What word best describes you?
SP: Hardworking or meticulous. Meticulous is best because I read and draft 80-plus page documents for a living. Every word and comma matters. For example, there was a recent case that got settled last year. It was about an Oxford comma and how there was ambiguity because there was no Oxford comma. The lawsuit was for millions of dollars (and was settled out of court). I joke that I am CDO (OCD but alphabetical) because grammar and punctuation, and how words are used, are important to me.
Corp!: What is the last book you read?
SP: I read and write for a living. I am constantly reading "my books," which are purchase agreements and commercial contracts. When I am not focused on work, I don't read as often as I'd like. I try to relax and refresh my brain. I have a young child at home so the last book I read was "Never Feed a Yeti Spaghetti."
Corp!: Who is the most interesting person you'd like to meet and why?
SP: Abraham Lincoln was a lawyer first and foremost, like many presidents. He was a hard worker and self-educated. He helped to end slavery and the Civil War and was a champion for human liberty. He had a wonderful ability to communicate and connect with others.
Corp! What is your favorite cause?
SP: Giving back generally is important, especially to those who have worked hard and have been given circumstances that are difficult. I am a member of the Detroit Goodfellows (my father is also a member). I think it's important to give back to those who are less fortunate than me.
Corp!: What is your favorite restaurant?
SP: If you call Taco Bell a restaurant …
Corp!: What is your favorite way to spend your free time?
SP: With my daughter and just watching her grow, especially over the last year. I am a big sports guy and enjoy watching the Red Wings, Tigers, U-M football and basketball. Trying to get out and finding time to golf is less and less.