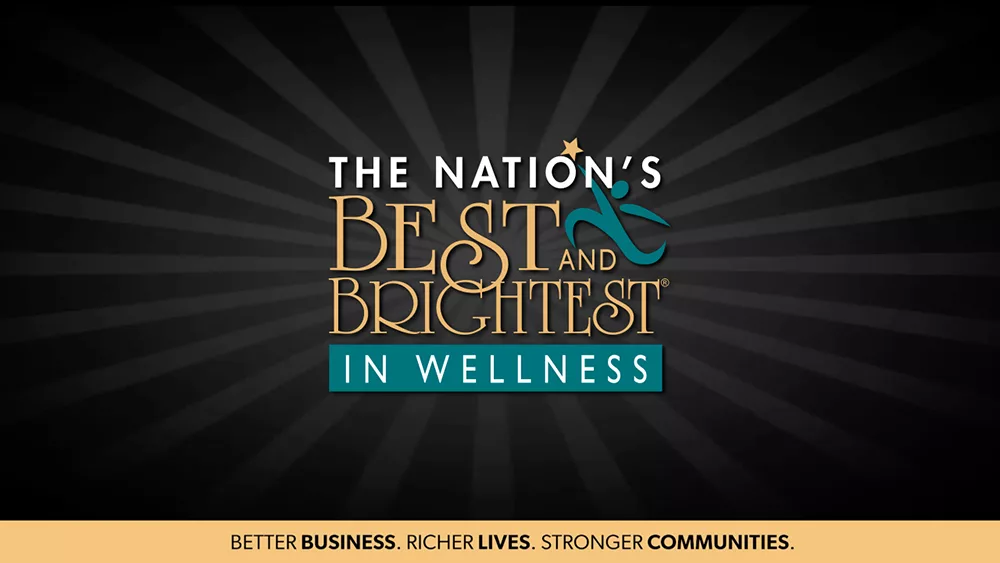 At the National Illuminate Business Summit Special Awards held Feb. 7, 2023, 12 of The Nation's Best and Brightest In Wellness Elite Winners were announced.

These National Elite winning companies represent the best practices in wellness programs. The winners are selected based on their overall high scores and are then named an Elite winner in their respective category. The most prestigious award, the "Best of the Best Large Business" was presented to NOW Health Group, which demonstrated excellence in all categories.  
"Those companies that made the list of the Nation's Best and Brightest in Wellness are truly remarkable," said Jennifer Kluge, President and CEO, National Association for Business Resources and the Best and Brightest Programs. "Given today's need for wellness in the workplace and issues related to the pandemic, these companies have proven they are superior to market conditions. They are elite thinkers and this honor demonstrates their commitment to excellence."
As the "Best of the Best Large Business," NOW Health Group stood above all of this year's entries with exceptional wellness and wellbeing practices. They outranked all of the competing companies in every category used to evaluate the winning entries.
The Nation's Best and Brightest In Wellness winners included:
School
Garland Independent School District
Culture and Environment
Excela Health
Benefits and Programs
MC FONA
Leadership
DTE Energy
Employee Input
BlackBerry
Participation and Incentives
Salem Media Group
Wellness Provider to Individuals
Mather
Wellness Benefits Consultant
Wellable
Outcomes, Evaluation, Analysis and Tracking
Cottage Health
Small Business
OxBlue
Medium Business
Ansay & Associates
Large Business
NOW Health Group
All participating companies were evaluated by an assessment created and administered by SynBella, the nation's leading wellness systems firm. Company entries are examined statistically for quantitative and qualitative data.
Each application was scored on a point system based upon criteria to benchmark and improve wellness program effectiveness.