While businesses look different this summer – think masks, plexiglass barriers and fewer, if any, chairs in the waiting rooms – they'll also handle student internships in new ways, including more virtual training, online meetings and partnerships with like-minded companies.
That is the case at DTE, which expects to have about 500 college and high-school students participate in its "Work From Anywhere," a paid virtual internship program. This newly established protocol includes new processes, tools and considerations to help DTE and its student interns working together while keeping a distance, explained Tracy DiSanto, manager of Workforce Planning and Analytics at DTE.
"The company wanted to follow through with our commitment to our students," understanding that the income as well as the exposure to career paths were important to students, their families and their future employers, which could include DTE, DiSanto said.
Normally, DTE would bring in 600 to 650 students through its summer internships. DTE's leadership knew that they had to bring in as many of those students as possible – not only for DTE but for its Detroit-based partners, including the city of Detroit. About 90 students will come from Detroit this year, she noted; there are more interns from Detroit across DTE's student programs, but in that one, it works directly with Grow Detroit's Young Talent and Detroit students.
"Many of our programs focus on students from Detroit, so we had a real impetus to support our community," DiSanto said.
Moreover, DTE made its new virtual summer internship plan available to the public to use. This online toolkit of sorts highlights the program's best practices and tips to consider when building out similar virtual internships. DTE said it hopes the one-page PDF serves as a "thought-starter" for other interested organizations.
"We want other companies to know it's not late," DiSanto said. "Many may be just coming out of the quarantine (and) this toolkit offers ways for them to fast forward if they want students to come in."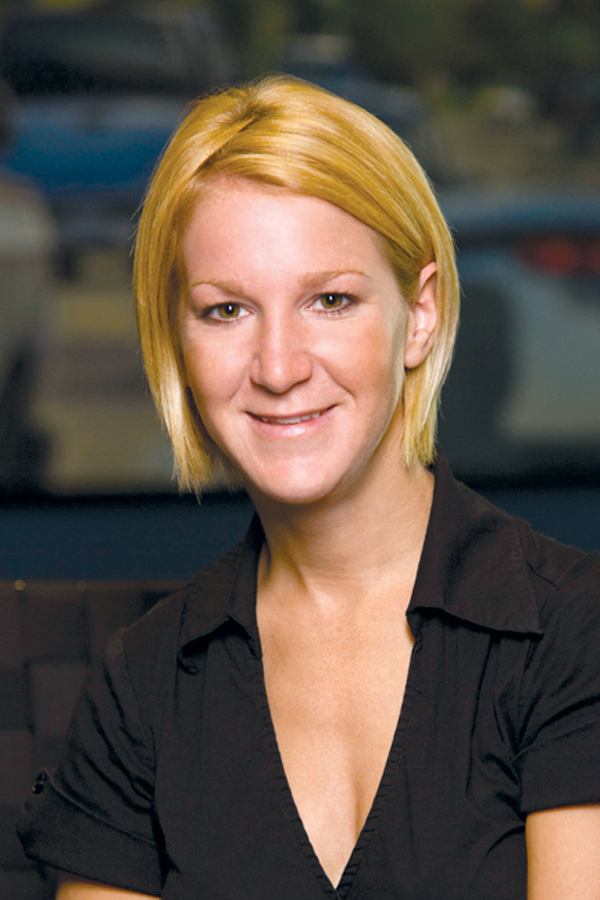 Growing interest
Another well-known Detroit entrepreneur, Kerry Doman, recently launched what she is calling the Virtual Intern Experience. Her program, which is based on her highly successful experience in running summer programs, will give interns "exclusive access and insight from top executives and industry leaders via a digital platform with workshops, boardroom conversations and prized competitions," the website says.
The program's goal, according to the website, is to offer free digital workshops, project-based learning and connections, giving "the next generation of talent with the current leading business minds, brands and job opportunities," the website says.
This experience, which starts June 15, will feature top Michigan leaders as well as many unique online experiences, Doman said.
"COVID-19 put a wrench in our normal summer intern program, so together with our amazing partner, Delta Dental of Michigan, we've created a free program for college students that have lost their internships this summer," Doman said via Facebook.
Teamwork makes the dream work
At DTE, DiSanto called the internal efforts to create these virtual internships amazing, mostly because of the work between DTE's teams in workforce development to recruiting to virtual work working on it together with the support of DTE's leadership as well as that of the city.
The program will last about six weeks with groups of students in a cohort. They will work about 30 hours per week with about 10 of those online. About 67% of that work will be within DTE's business units, DiSanto said, learning about jobs, meeting with virtual mentors and doing special projects. The remaining 33% will be career development in office and skilled trades, listening to motivational speakers via online sharing sites as well as doing virtual tours.
The virtual internship program not only looks at essential skills, but it gives these students networking opportunities, the ability to job shadow in fields they are interested in exploring as well as career awareness of the many kinds of opportunities with DTE, DiSanto said.
Another important part of the student-work experience is engaging them in a kind of work culture – while at home, DiSanto said. To achieve this, DTE created four days of programming that helps bond students together as well as with the company. For example, there's Motivation Mondays, TikTok Tuesdays, Wellness Wednesdays and Interactive Thursdays, giving students a chance to have some fun and still learn about DTE's company culture.
Giving students room to explore online and in mentor meetings where appropriate is key to these virtual internships, DiSanto said.
"We may place them in an accounting job but they may be interested too in field operations position or engineering. (This schedule) will still give them opportunities to look at different job and career pathways – exposures they normally could have gotten in person at the company," DiSanto said.