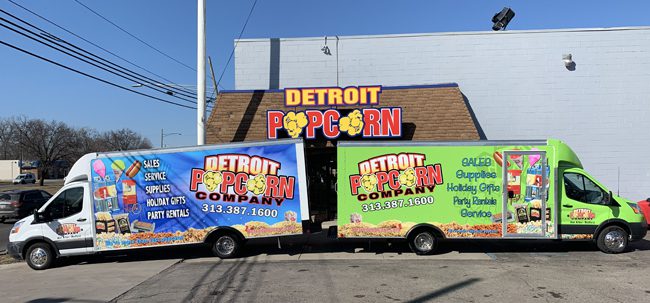 In the wake of a number of angry social media posts following a racially insensitive Facebook comment made by the now-former owner of the Detroit Popcorn Company, the previous owner, David Farber, has come out of retirement and bought back the 97-year-old business.
The Facebook post from previous owner Evan Singer (posting as Even Sangria) drew outrage on the social media outlet. Singer is no longer affiliated with nor employed by the business, officials said in a press release. Singer no longer holds any interest in the company.
Farber purchased the fledgling business several years ago, completely retooled the business model, and built it into a very successful business. Farber is already pursuing a sale to African American investors in the very near future.
"I was very disheartened and disappointed in what (Singer) wrote on Facebook," Farber said. "I don't tolerate racism in any form, ever. Detroit Popcorn Company is closed in the short term until we can assess the best way to move forward and also facilitate a sale.
"(Singer) disrespected our community, customers, and employees," Farber added. "I could not tolerate this behavior at a company that I once owned; therefore, I decided to buy back the company."
What started as a small popcorn business in 1923 blossomed into a very successful company under Farber's leadership. The company specializes in variety of ready-to-eat snack foods, and a broad range of concession equipment and supplies for all types of fun foods, including popcorn, cotton candy, nachos, frozen drinks, corn dogs, candy apples, and more.
Other specialties of Detroit Popcorn are sales and service, rentals, leases, fundraising programs for schools, churches and other organizations, and more. The company can outfit complete concession stands, a popcorn machine for showroom or home, all types of snacks and more.