Commercial real estate – which includes office, retail, multifamily and industrial properties – has one of the most challenging "wait and see" outlooks because of the dramatic and long-term impacts of coronavirus on the way people work, shop and live, industry experts say.
Trends in commercial real estate tend to fall behind residential real estate, so it may take a few more months to see the larger picture of how these properties are doing in light of COVID-19, explained Ellen Mahoney, Broker/Owner of RE/MAX Commercial Connection in Birmingham.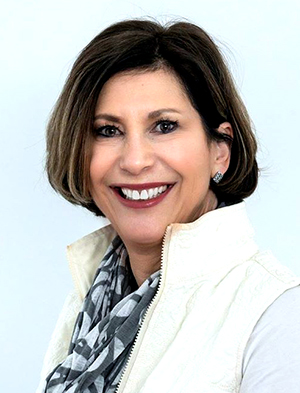 Moreover, commercial real estate had several stopgaps in place thanks to the Paycheck Protection Program as well as executive orders that held off evictions, Mahoney said. These interventions give commercial real estate holders more time to consider what to do next, likely pushing back bigger impacts into the fall.
But for those who do have money to invest as well as the stomach to do it, September through the end of 2020 may be a good time to get into commercial real estate, experts agree. But investors will need forethought into new technology as well as the money to put new products and social-distances practices into their properties.
"The real word here is reconfiguration," said Zain Jaffer, an entrepreneur and the Founder and CEO of Zain Ventures, an investment firm with over $100 million in assets under management. Zain Ventures is active in a variety of commercial real estate initiatives across the U.S. with a current portfolio of 17 projects across 11 states.
While it is still early to know all of the issues going forward, landlords would be wise to think creatively, invest in technology and prepare for larger investments in their properties, which will need to be reconfigured to make workers comfortable coming back to work.
Investors also should think about how they're going to have to put more money into their properties, especially when it comes to health and safety, Jaffer said. That means everything from antimicrobial furniture to voice-activated devices to thermal scanners. Things that were just coming online, such as facial recognition as well as expansive air-filtration systems, will become the norm.
"You need to rethink the future," Jaffer said. "You're going to live in a world where there is going to be more technology than ever. It will become the standard."
Office vacancies
In its first quarter 2020 office trends report, Newmark Knight Frank said the Detroit region is seeing office vacancies going up.
Metro Detroit's office vacancy rate climbed 20 basis points to 15.1 percent during the first quarter of 2020, as net vacancies totaling just over 157,000 square feet were added to the market. The suburban market accounted for the uptick in available space, as large consolidations and relocations added 175,000 square feet in new vacancies, pushing the vacancy rate up 50 basis points to 15.7 percent. Most of the vacancies came from the core suburban submarkets of Southfield, Troy and Farmington Hills.
"The first quarter 2020 stats showed us there are strong segments and weak segments in metro Detroit's office market," Fred Liesveld, Managing Director of NKF's Detroit office said in a statement. "However, both the CBD and suburban areas are going to see challenges in the coming months as COVID-19 slows the market. Landlords will have to be creative in maintaining and attracting new tenants."
Michigan perspective
Mahoney came to the Motor City in 1984 and does a lot of work in Detroit as well as the suburbs. She said the city was on a true upswing when coronavirus struck. But she also notes that this shift isn't as dramatic or likely as long-lasting as the fallout from the 2008 economic crash, from which the market took a significant amount of time to rebound.
The good news for everyone is that the quarantines are starting to diminish and people are getting out more. That's especially important in her field, which relies on in-person communication and showings.
"I'm in the office right now and I've been showing properties for a couple weeks," Mahoney said, following the Michigan governor's executive orders in terms of real estate, which opened up in-person showings in early May.
However, the three-month impact of coronavirus is real and there will be a price to pay within commercial real estate, she believes.
"There is a slippery slope we still haven't seen," Mahoney said, especially in multifamily properties, which may have more evictions and buildings up for sale as a result.
Mahoney said one bright spot is within industrial properties. Because more manufacturing, distribution and logistics is likely to come home to the United States, there is an interest in buying industrial properties. There are no major price changes yet, but that may shift slightly, she predicted.
Within the retail and office markets, Mahoney said people are waiting to see the outcome of the PPP program and whether businesses who took those loans will see them converted into grants. There's also a wait-and-see feeling because of the slow reopening and decreased capacity in terms of guests in these spaces, so that may impact revenues going forward.
Co-working chaos
Offices also will have issues around the fact that people are used to working from home and may ask employers for more telecommuting. That will result in the need for smaller or different office spaces, especially when it comes to co-working.
Jaffers said he believes coworking spaces will be among the hardest hit in the commercial real estate industry. People won't want to work in congested or hugely open spaces. Small businesses will want to save money, so they'll likely stay home with workers rather than go into coworking spaces. Plus, these spaces were already expensive in terms of cleaning.
Those landlords who are smart about things like revenue-sharing with tenants – which is a win-win for both parties – may be the best-placed to survive and thrive going forward in a commercial real estate world where coronavirus is the norm, Jaffers added.
"You get a double dip – the property appreciates in value and you get equity. Landlords may want to make more investments that way," Jaffers said.