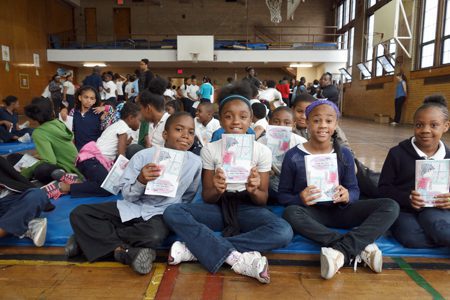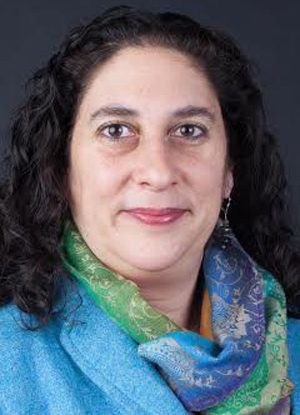 What happens when you mix people who are experts in their writing and teaching professions with Detroit schools? Something truly amazing, and now the InsideOut Literary Arts Project has a new leader to continue its success.
The InsideOut Literary Arts Project (iO) recently announced that Suma Karaman Rosen has been selected as the organization's new Executive Director. Karaman Rosen served as Director of Development of ACCESS (Arab Community Center for Economic and Social Services) in Dearborn, where she began in 2011 as Development Officer.
Rosen was previously an elementary school teacher for six years in several high-priority schools in Oakland, California, and Vancouver, Washington. Her love of poetry led her to write and perform throughout her life, and as an educator, poetry held a vital place in her teaching practice. She holds a BA from the University of Michigan and an MA in Educational Technology from the University of San Francisco.
"InsideOut is an amazing organization. Its strong track record of positively impacting the lives of Detroit's youth has inspired me since I first learned about it," Rosen said. "I'm continually humbled and awed by the power of these young poets' voices, and I strongly believe in the transformative effect of self-discovery through writing.
"It is an honor to join iO's talented team and build on the solid foundation established by Founding Director Terry Blackhawk and Interim Director Alise Alousi. I look forward to the next chapter in iO's story," Rosen added.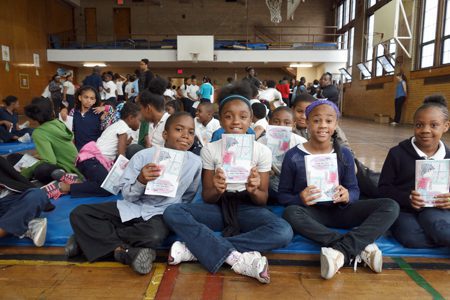 Blackhawk, iO's founder, retired in the spring of 2015 after two decades of work that impacted more than 50,000 students. Associate Director Alise Alousi served as Interim Executive Director as the Search Committee conducted a national executive search.
Since its founding in 1995, iO has inspired students by encouraging them to think broadly, create bravely and share their voices with the wider world. Guided by accomplished writers and spoken word artists who teach from the practitioner's expert point of view, students learn the craft of writing and experience the satisfaction of becoming published authors through a range of creative writing programming in classrooms, after school and in community settings.
In 2015-2016, the organization served over 4,000 K-12 students in 33 schools and community sites and published 26 separate, professionally-printed literary journals. Over the last two decades, the compelling poetry and original performances of iO's students have garnered national awards and accolades.
"As an organization with deep roots in Detroit schools, we are particularly thrilled to have found an Executive Director who has an extensive background as both a non-profit leader as well as an educator," iO Board President Linda Spight said in a statement. "I had the pleasure of accompanying Suma to one of our schools and could instantly see how aligned she is with our mission of providing students with opportunities to express their ideas, hopes and dreams through the craft of writing. I very much look forward to working side-by-side with Suma to ensure that iO's work continues to flourish."