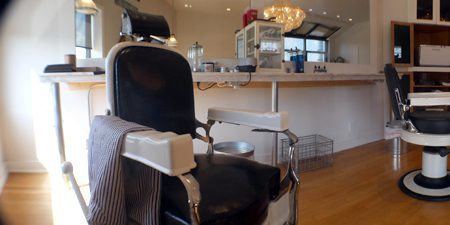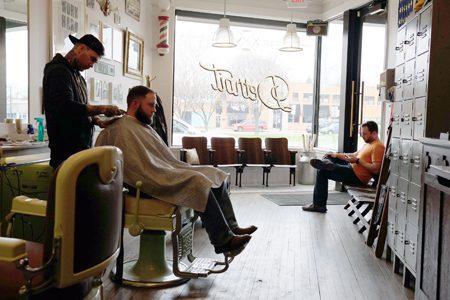 Many people make New Year resolutions to take better care of their bodies – but how many actually follow up on this idea? Self-care practices are not only important, they actually can help make you more productive.
To start the New Year off right, the Detroit Grooming Company Barber Shop in Ferndale is making it easy to find time to take care of your skin. For men, that means grooming your beard as well. But its signature service – called the Hair of the Dog Hangover Treatment – doesn't require a hangover or beard to make it work.
Staff at the shop say it's a great way to ease into the winter months, take care of jet lag for travelers and would be the perfect pre-cursor for anyone who will be attending the North American International Auto Show Charity Preview event.
The half-hour-long treatment features a hot steam facial with eucalyptus essential oil. After 15 minutes of treatment several rounds of hot towels containing an array of citrus oils are applied to the skin to open and cleanse the pores. Additional rounds of cold towel treatments follow to treat and prepare skin for the final steps.
A relaxing facial massage using Detroit Grooming Company brand tea tree moisturizing treatments comes next. Then customers are treated to a freshly juiced shot of ginger and a bottle of water to encourage hydration. The treatment costs $22.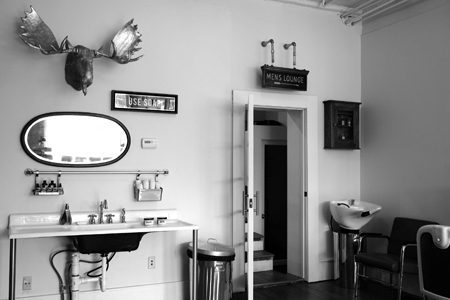 "Those who have tried the Hair of the Dog Hangover Treatment really enjoy it," said Owner Chad Buchanan, a Royal Oak resident. "It's an ideal way to relax and treat your skin with care, especially during these colder months."
Detroit Grooming Company Barber Shop has many more services as well. It offers a legendary haircut along with an old-school vibe. With a focus on quality, classic barbering techniques and a comfortable setting, the barbershop is located at 23236 Woodward Avenue in Ferndale. Hot Shaves also have exploded in popularity – and serve as fantastic gift options for gentlemen who deserve to treat themselves.
Barber Austin Hare, a Chesterfield Township resident who works at Detroit Grooming Company Barber Shop, said the Hair of the Dog Hangover treatment works alone or serves as a perfect follow-up to a hot shave or haircut. Customers book the treatment any time of year, according to Barber Ryan Ray who works at the shop and hails from Rochester. He suggests it as a way to ease jet lag. It's a particularly helpful pick-me-up after ringing in the New Year or any other activity to excess.
"No hangover is necessary to experience this treatment," said Jami Buchanan, designer of Detroit Grooming Company Barber Shop and a Royal Oak resident. "And each barber often adds a special touch to personalize this treatment. Different essential oils may be used or added depending on what the client's needs may be. It's worth a try."