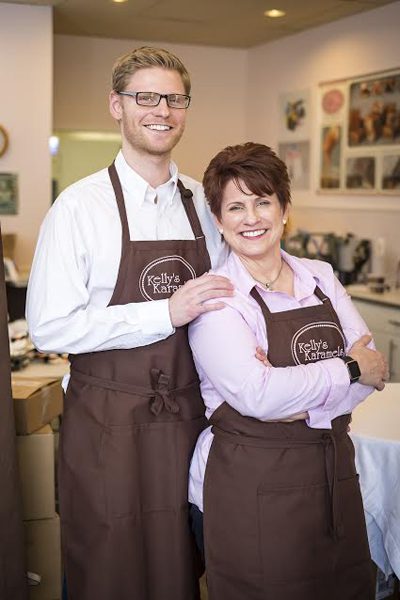 You've got to love a company mission statement like the one that Kelly's Karamels uses: "Create sweet moments for all our patrons, one caramel at a time."
That commitment to its customers is one reason Kelly's Karamels is a local favorite. But the Troy-based business wanted to grow, and it has done that and then some with a recent appearance on national television.
Kelly's Karamels made its nationwide debut in October when owner Kelly Martin appeared on QVC with an exclusive offer for viewers. Now 2017 continues to get even sweeter for the Michigan business.
The company – founded by Kelly Martin and her son Craig Martin in 2009 – surpassed expectations during their QVC appearance. Not only did they sell out, they took additional orders and successfully shipped all orders well before the holidays.
"We are beyond grateful of the opportunities our appearance on QVC has brought us heading into the new year. We are so excited to be headed back to QVC in late-March or early April and look forward to hopefully making regular appearances on QVC in the future," said co-owner and founder Kelly Martin.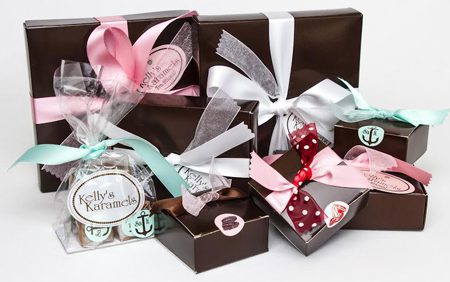 "Our success on QVC, has allowed us to expand our Wholesale and retail presence in Michigan. We are also in the process of expanding our facility with additional equipment and looking at the feasibility of moving to a larger facility," added Martin.
Kelly's Karamels is Martin's Grandma Renie's recipe that has been passed down for generations. Kelly's Karamels are slow-cooked in small batches using only all natural ingredients. All of Kelly's Karamels start with same basic six ingredients: farm fresh butter from a Michigan dairy, milk, pure cane sugar, light corn syrup (Grandma Renie never used high fructose corn syrup), sea salt and vanilla.
From selling her first Karamel at the Buy Michigan Now Festival in 2009, Martin and her son have expanded the business locally. Their product can be found at Plum Market, Busch's Farm Fresh Market, Holiday Market, Whole Foods, Market Square, Vince & Joe's, Market Fresh, Joe's Produce, Fresh Farm Market, Detroit Chocolat, Heart of Michigan, Benjamin Twiggs, Maggie's Gourmet Foods & Gifts, Rudy's Market, The Living Well Shoppe and Nino Salvaggio. Caramel lovers can also purchase online on the company's website or visit them at their store in Troy.