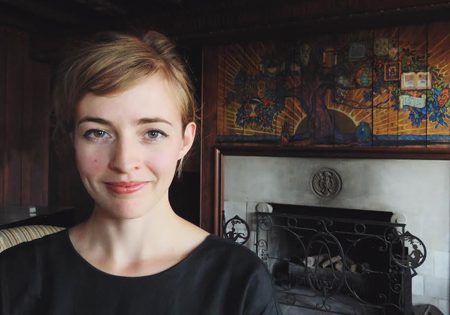 For the first part of her career, Ashley Hennen worked her magic behind the scenes. But in her new role at one of Detroit's most venerable art organizations, she is moving to front and center.
Hennen, long a fixture around the city's cultural institutions, recently was named Executive Director of the venerable Scarab Club, Michigan's oldest arts nonprofit organization that was founded by artists for artists and art enthusiasts.
Previously, Hennen worked in communications and sponsorship development under two respected Detroit-based nonprofits: Hatch Detroit and Tour de Troit. Her work at Hatch Detroit helped establish a new and rising group of businesses in Detroit and Highland Park; you could see her running as she helped to organize the business competition that has become one of Detroit's summer highlights.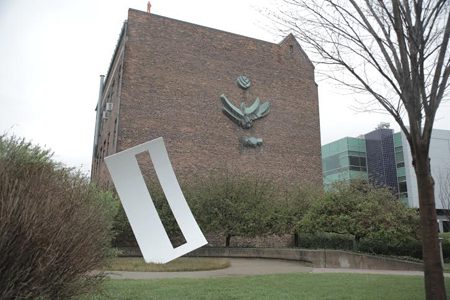 Building upon her previous experience, Hennen will oversee all aspects of the Scarab Club, including strategic planning, staff management, programming, fund development and community engagement.
Anyone who knows her understands that Hennen's steady demeanor and reserve will suit her position at the Scarab Club. Yet she also exudes youth, sophistication and a dynamic personality that will attract new people to this century-old club, ensuring it has the longevity it needs and deserves.
It's a position that Hennen is excited to hold, calling the Scarab Club a city jewel that all can appreciate.
"The Scarab Club has a long trajectory — almost 110 years — of supporting the arts in Detroit. I plan to engage deeply with this history and to build upon it in new, creative ways. Our emblem, after all, is the scarab beetle," Hennen said.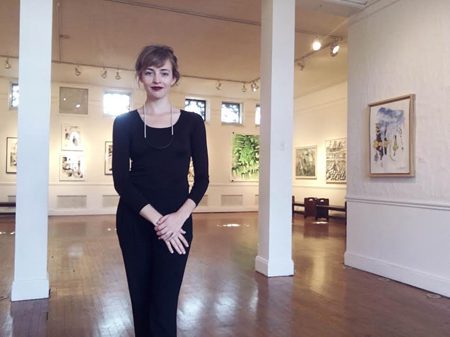 The club, which has been in existence since 1907, is located near the Detroit Institute of Arts in Midtown Detroit's Cultural District. It is a nonprofit organization that provides arts education and enlightenment to its members and the community at-large.
Getting the word out about the Scarab Club to people of all ages and backgrounds is a priority for Hennen, a graduate of Alma College and a Detroit resident. For example, the Scarab Club has a meeting space that the community can rent, but many may not know that that area is available to the public.
"I'll be bringing the board, staff and core members together to establish the Club's scope in terms of reinvigorated programming and other opportunities to serve the community," Hennen said. "I'll also be looking at refining and building upon our communications and marketing efforts to drive membership, visitation and to position the clubhouse as one of Detroit's central meeting places for artists and art-lovers."
The Club offers a vast array of arts and cultural events, programming, and experiences; including exhibitions, lectures, sketch sessions, festivals and parties, chamber and blues music concerts, poetry readings and a broad range of social events. The building is a premier venue in Detroit for private parties and weddings, and the Club has also for decades managed working artist studios that endure to this day.
"As a board, we're impressed by Ms. Hennen's passion for the work we do at the Scarab Club," said Duncan Campbell, Board President. "Her entrepreneurial inclination and deep engagement with Detroit's arts ecosystem will be great assets to the Club."