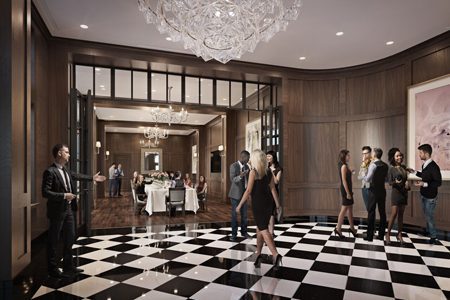 Hosting a meeting or conference has many details included. Arguably, the most important is location. You want to find a space that is comfortable, well-appointed and ready to tackle anything you need, including food and drink.
Metro Detroit has some of the finest meeting spaces, ranging from historic locations to modern hotels to everything in between. Most have catering available as well so you can meet throughout the day and get everything accomplished you need to on site.
Here are five meeting spaces to try: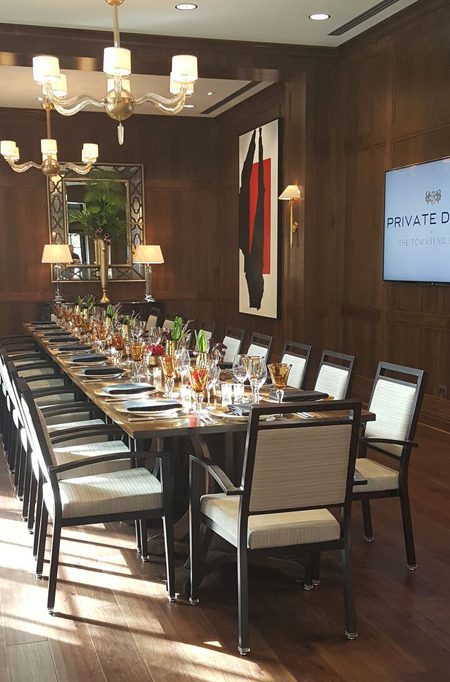 The Clancy Room: This new space just opened inside The Townsend Hotel in Birmingham. The Clancy Room is The Townsend's newest luxury hospitality area, offering nearly 2,000-square-feet of multi-use group dining, private meeting and intimate event space. The Clancy Room is named in honor of the late Daniel E. Clancy of Perlmutter Freiwald Inc., a renowned Metro Detroit interior designer. The concept for the new space was conceived by Mr. Clancy, and it is spectacular. The interior of The Clancy Room displays a timeless elegance with a touch of classic art deco styling, highlighted by marble floors, wood-paneled walls and Baker blown-glass chandeliers. The room's centerpiece is a solid wood table that can accommodate up to 30 guests for an intimate private dinner.
Meadowbrook Hall: If you want to be awed by your surroundings, this is a great choice. A National Historic Landmark constructed in the 1920s, Meadow Brook Hall represents one of the finest examples of Tudor-revival architecture in America. The Rochester Hills home was one of the famous Dodge estates, and it features grand rooms and large open spaces.
Scarab Club: If you love art, history and Detroit, this well-loved art gallery space and club is ideal. Many of the world's most famous and beloved artists met here, and their signatures still grace a beam on the second floor. It is a great place to create new ideas and explore creativity – after all, it is located right across the street from the Detroit Institute of Art.
TechTown Detroit: Besides having some of the best entrepreneurs in town, the TechTown location is right off of Woodward in Detroit, had plentiful parking and flexible meeting spaces. The open work areas are home to up-and-coming businesses of all stripes, so TechTown is a good mix of people of all ages, walks of life and experiences.
Inn at St. Johns: You can have a small meeting, a huge gathering or even a weekend retreat at this Plymouth space. The Inn at St. Johns has about 48,000 square feet of versatile space showcasing four ballrooms, which also allow for larger, upscale events such as galas or auctions. Plus, there is a hotel and golf course attached.