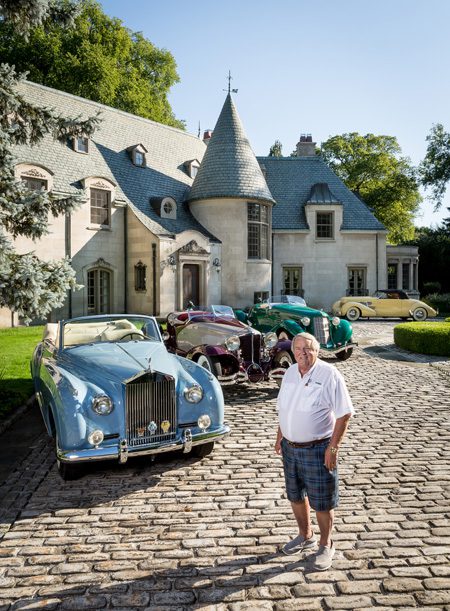 One of Ted Stahl's passions – beyond sports, cars and his long-time manufacturing business – is supporting his fellow U.S. veterans in any way he can.
His love for all three are the reason behind Stahls' Automotive Foundation, a non-profit organization Stahl created with his family, fellow car aficionados and employees. And that has resulted in a unique three-day event, planned this year for Nov. 10-12, coinciding with Veterans Day Nov. 11.
Sterling Heights-based Stahls' and the Stahls' Automotive Foundation will host its inaugural "Hat Trick for Heroes," a three-day event that honors Motor City heritage, American heroes and hockey. This massive event includes a fund-raising Gala, veteran Red Wings hockey game and an open house at the Stahls Automotive Museum.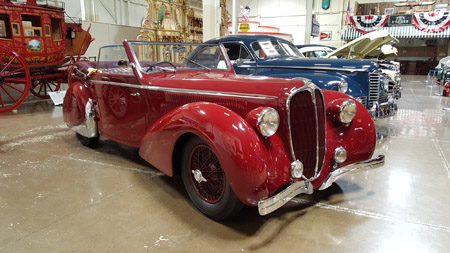 To boost its earning potential, Stahls' reached out to car expert, celebrity and comic Jay Leno to help kick off festivities with a special performance during the weekend's charity gala Nov. 10. The gala will be followed by the third Veterans Day Open House Nov. 11 at the Stahls Automotive Museum and a charity hockey game Nov. 12 with Team STAHLS' facing off against the Detroit Red Wings Alumni at the St. Clair Shores Civic Arena.
"Both my father and brother are veterans, and we have many more family members who have served or are still serving today. Our way of life would not be possible without them, and I am proud to show our support," Stahl said.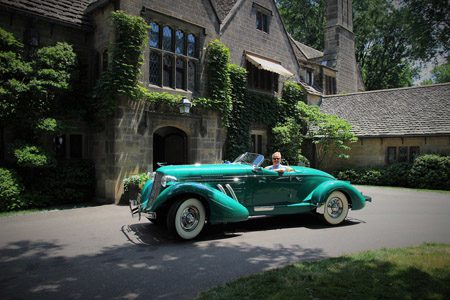 Proceeds from the three-day event will be matched by the Stahl family and benefit MI DAV (Michigan's Disabled American Veterans) in support of local veterans and their families.
Having Leno involved is a thrill in and of itself, Stahl said. Besides being an avid car collector, Leno is a supporter of veteran's charities and initiatives. Leno and his staff were aware of the Stahl car collection, so it will be fun putting the two together and to see what Leno will highlight during her Gala performance, Stahl said.
"He is, by far, an auto-mechanic supreme," Stahl said. "He knew about the collection, so it was not a difficult sell."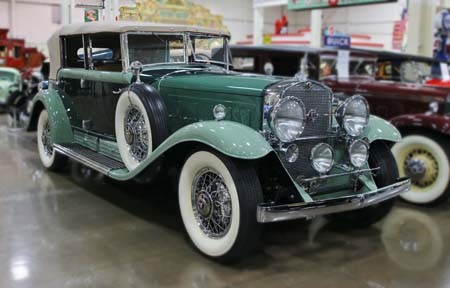 In addition to the Gala, Stahl Automotive Museum in Chesterfield Township – which features nearly 100 rare and unique automobiles, musical instruments and more – will hold its annual Veterans Day Open House. In addition to touring the museum, guests will also take part in a special remembrance for fallen and wounded soldiers at 11:11 a.m. The Detroit Arsenal of Democracy will loan an array of wartime memorabilia and military vehicles for display throughout the museum. Throughout the afternoon, Museum Curator John Lauter will play the museum's 1924 Wurlitzer Pipe Organ live. The event is free and open to the public.
Finally, Team Stahls' will play Detroit Red Wings Alumni Hockey Game at the St. Clair Shores Civic Arena. Mark Wells, gold medal winner from the 1980 "Miracle on Ice" U.S. Olympic hockey team, will return as Team STAHLS' head coach. The game is open to the public for a $10 donation to MI DAV at the door.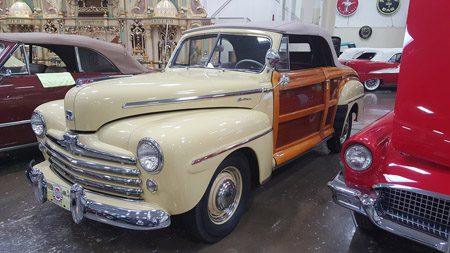 With nearly 100 vintage vehicles on display, Stahls Automotive Museum features vehicles dating back to the 1880s from a variety of brands including Cadillac, Packard, Chevrolet, Ford, Chrysler, Tucker, Duesenberg, Pierce Arrow and more.
Stahls' is the leading global manufacturer, distributor and direct supplier of garment decoration equipment, transfer technology and decorated apparel. Its innovations allow its customers to brand virtually any uniform, t-shirt, accessory and sporting good. Headquartered in Sterling Heights, Stahls' operates manufacturing and distribution centers in North America, South America, Europe and Asia.