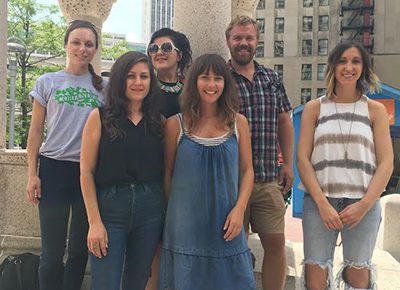 The Final Four are here. Nope, it's not the basketball season. It's the four competitors who are in the running to win the $50,000 Hatch Detroit prize.
Hatch Detroit gives its final winner a $50,000 grand prize to open a business in the Detroit area. They also receive in-kind support from Comerica and lots of help from the contest's other presenter, Opportunity Detroit.
The general election voting period is now open and the public has until noon Friday, Aug. 26, to cast their vote and do their part in electing the next brick and mortar business in Detroit, Highland Park or Hamtramck.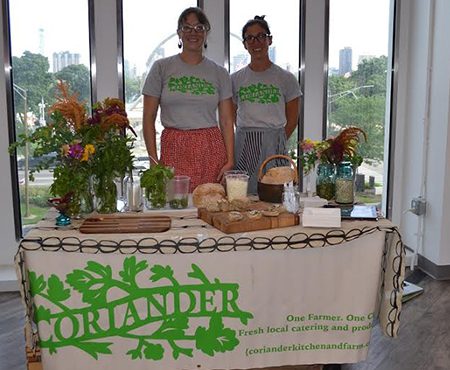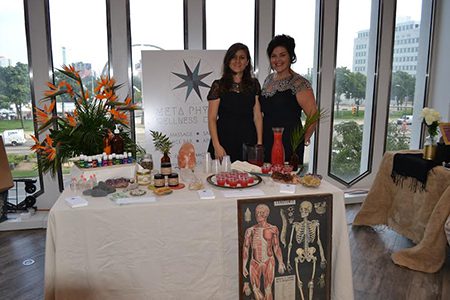 The final four businesses vying for public votes are:
· Bird Bee – a lifestyle clothing boutique offering a mix of modern bohemian, vintage inspired and contemporary clothing, shoes, jewelry and accessories.
· Corbé – a ceramic design and manufacturing studio located in the North End of Detroit looking to open up retail space. They handcraft porcelain wares that are simple and useful, built for the modern home and table.
· Coriander Kitchen & Farm, which is looking to expand their urban farm and catering business into a brick & mortar café featuring casual, affordable, healthy food in a rustic, beautiful environment in Detroit.
· Meta Physica Massage & Sauna, which will open a Wellness Center offering therapeutic bodywork, full spectrum infrared saunas, a raw juice bar, an herbal apothecary and health inspired retail, meditation classes and community workshops.
"A significant component to this contest is the support of the public," said Vittoria Katanski, executive director of Hatch Detroit. "From the moment the Top 10 are announced to the continued support of our Hatch alumni, the public is our partner. We've had more than 21,000 public votes so far in this year's contest, and we hope the community's support for these businesses continues to grow."
Votes can be cast at HatchDetroit.com/vote, Hatch Detroit's Facebook page or in person at the following location:
· 11 a.m. – 2 p.m., Tuesday, Aug. 23 at EASTERN MARKET, SHED 2
The four finalists will pitch their business plans live to a panel of judges at the Hatch Off event at The [email protected] Building in Downtown Detroit Friday, Aug. 26. Public vote and jury deliberations determine the contest winner. In addition to winning $50,000 from Comerica Bank, more than $200,000 in pro bono services including a $25,000 branding and design package from GTB (formally Team Detroit), a 30-second social media advertisement from MCCI, legal services from Honigman Miller Schwartz and Cohn, architectural renderings from Hamilton Anderson Associates and a package of accounting, IT, public relations support, and counsel from Hatch Detroit and its partners, will be awarded to the 2016 Comerica Hatch Detroit Contest winner.
"Each year these entrepreneurs bring forth something new to Detroit," said Linda Forte, senior vice president of Business Affairs, Comerica Bank. "We know independent small business growth is what keeps cities unique, vibrant and relevant and we are that much closer to finding out which business will continue Detroit on this path."