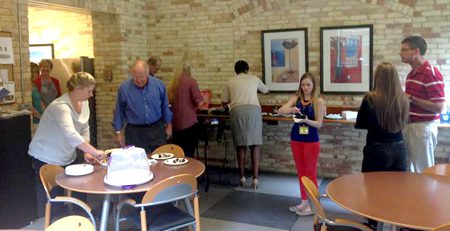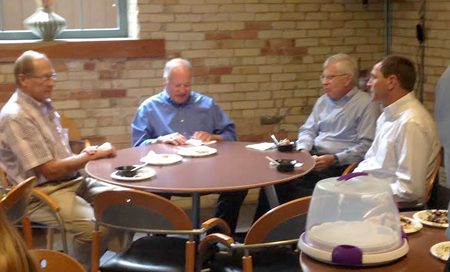 Everyone needs a break from time to time – sometimes, it's a time for your employees to bond over the little things, like ice cream. Sometimes, it's a service project that makes everyone feel like they've come together as a community.
Sometimes, it's both. Recently, a Grand Rapids law firm held an ice-cream social that also was a fund-raising event for an area nonprofit. It was a way to both enjoy one another's company over some dessert while making sure local kids had what they needed for the school year.
The law firm – Mika Meyers – hosted the ice-cream social that served as a fundraiser for D.A. Blodgett-St. Johns, a Grand Rapids nonprofit that empowers children and families by providing safety, advocacy and support through mentoring and adoption programs.
Each year, the firm has an ice cream social to celebrate summer and spend a little time with each other. This year, Mika Meyers decided to turn the event into a fundraiser, collecting school supplies for children involved with D. A. Blodgett – St. John's.
By the end of the day, staff and attorneys donated an entire carload of school supplies for children that might not otherwise had the needed supplies to start school. The firm had a great time purchasing the supplies, spending social time together and, most importantly, helping its neighbors.
"Helping those in need in our community is a top priority for Mika Meyers' community outreach," said Mika Meyers marketing director Marcia Ritzenhein, who organized the fundraising portion of the event.
"This was a natural fit for us. Attorneys and staff often work together to fulfill needs for families that are having hard times at the holidays or buying items to get the children back in school," Ritzenhein said. "If someone has no time to shop, others volunteer to shop, wrap and coordinate. We are a family here at the firm, and giving back makes us a better firm, family and team."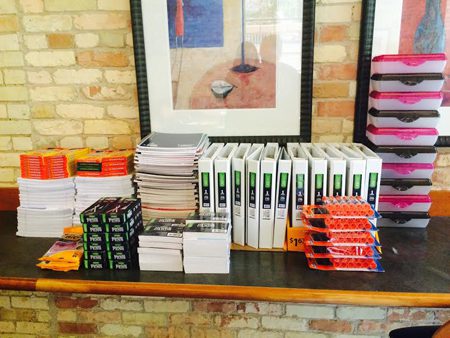 Mika Meyers PLC is a statewide full-service law firm headquartered in downtown Grand Rapids with offices in Rockford, Caledonia and Manistee, Michigan. Founded in 1950, Mika Meyers has 48 attorneys that provide a broad range of legal services to individuals, families, businesses, municipalities, and educational institutions throughout Michigan and nationwide.
This effort is just one of many fundraising opportunities available for firm employees to participate. D.A Blodgett is one of more than 20 area nonprofits that Mika Meyers supports in some capacity throughout the year. Ritzenhein also noted that two of the most active events are the firm's annual Christmas family 'adoption' and Friday jeans days.
"Each Christmas we work with a local charity and 'adopt' four families to help out so they can have a nice Christmas," Ritzenhein noted. "We also hold 'jeans days' where staff pay $5 to wear jeans on Fridays. The proceeds from that effort go to four charities that we select at the beginning of each year."