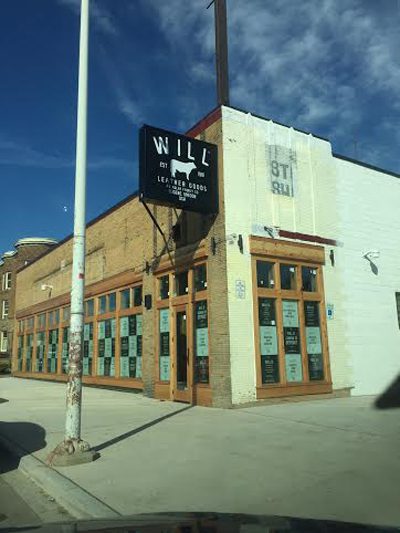 Will Leather Goods Detroit has a little bit of every kind of retail within its new 9,000-square-foot space in Midtown Detroit: Coffee house, art gallery, retail store and educational workspace. And that's exactly how founder and Detroit son Will Adler wanted it.
For more than a year, the Will Leather Goods Detroit team has thought about how to turn the former Tomboy Market into a high-end retail destination. The team brought together longtime Detroit architects McIntosh Poris Associates along with Adler and his daughter Shane, who worked together to find the best of this lifestyle brand and bring it to Detroit.
They also brought in Architectural Salvage Detroit to find great pieces of city history into this new remodel. That way, the heavy farm beams from Will Leather's beloved Oregon that show off the building's high ceilings could be matched with the natural beauty of the wood recovered from some of Detroit's reclaimed houses.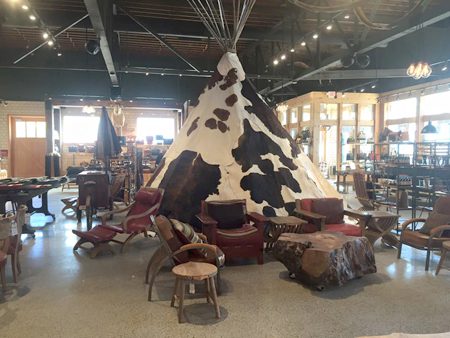 At 9,000 square feet, this is Will Leather's largest store. It also is a tribute to Will's brother, Bob, who ran an apparel chain in Metro Detroit. It was Bob who encouraged his West Coast-based brother Will to put a store in Detroit. Before his death in 2014, Bob showed Will around Detroit's up-and-coming retail district in the Midtown area and beyond, cajoling his sibling to bring his successful company into the city and do his part to ensure whatever magic this is that has brought so many back to Detroit remains firmly in place.
Will Leather Goods has eight other locations nationwide, and it is expanding in population-heavy spots such as New York, San Francisco and Portland. You can find something to buy within the store no matter what your income level. And, not to sell the stuff, but it is guaranteed for life, so if you need a replacement, Will Leather is going to make it very easy on you to keep its goods in your closet.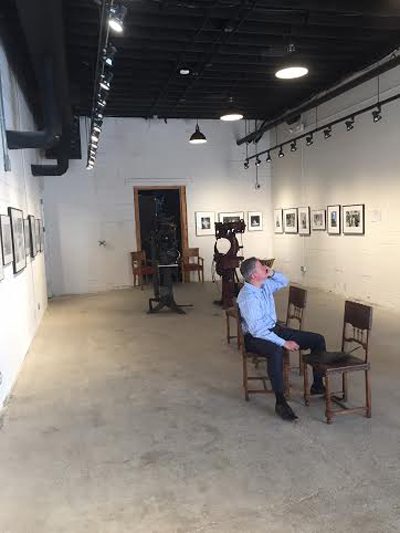 What is especially exciting is the non-sales areas of the store. There is the coffee bar, which serves some of Adler's favorite Oregon grounds. Its nearby café tables are hidden from view from the rest of the store, which makes them perfect for a casual meeting space, a place to do some work when telecommuting or just to enjoy the beauty of this sun-lit space along Second Avenue.
Beyond that, there is the Robert Adler Community Art Gallery – a large meeting space with a separate entrance onto a parking lot. That means there is room for art, for conversation, for meetings. Detroiters can come in, sit in the well-appointed leather chairs, within the sizable tee-pee in the middle or in the gallery to talk, to collaborate, to discuss next steps. These spaces are open to the public both to enjoy and to use as needed, Adler said, hopeful that his old hometown will not only buy his goods but accept his hospitality.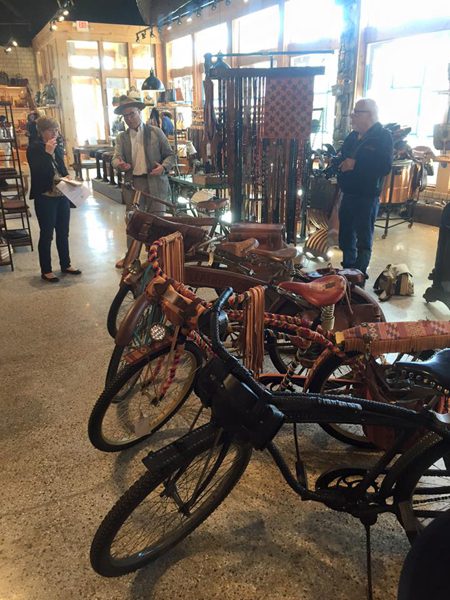 "We feel like the space is conducive to creativity," Adler said Monday, visiting the site to help get its soft opening on Wednesday ready. "It's a new kind of shopping experience – you can listen to the jazz, enjoy the gallery or have a cup of coffee. You can't find any of that online."
Architect Michael Porris agrees. "It's the kind of space where you want to sit, relax and take it all in," said Porris, whose office also is behind Detroit landmarks including the Garden Theater, Hop Cat and Townhouse restaurant. "It's an experience where you come and stay a while."