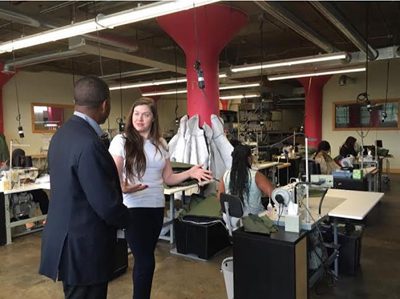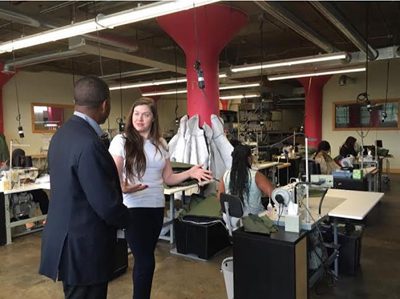 Starting a business is difficult enough – but what if the idea you have for a new kind of product happens when you're a young design student with no business background?
That's exactly what happened to Veronika Scott, founder of Detroit-based non-profit organization, The Empowerment Plan. Scott is the creator of a unique coat that transforms into a sleeping bag and much more. Scott came up with the design while she was a student at the College for Creative Studies in Detroit. It was a sensation then, lauded for its special attributes such as its ability to be turned into a carry-all as well as protection from the cold.
Since she started The Empowerment Plan, Scott has put more than a dozen homeless parents to work, helping them rebuild their lives while they work at The Empowerment Plan. The group has its base at Detroit's Ponyride work space, and the women who are employed there learn sewing skills along with the basics of putting together a business.
But, like most entrepreneurs, Scott is always striving to make her business better. That is where Johnson Controls came in. Recently, the global leader in automotive seating and The Empowerment Plan began a revolutionary relationship that will improve Scott's processes and product in a real and substantial way. It not only helps grow her company but helps boost the amount of coats that can be produced for the nation's homeless population.
Applying automotive tear down and analysis approaches, Johnson Controls' Automotive Seating business unit, based in Plymouth, teamed with The Empowerment Plan to help the non-profit accomplish the following results over a period of months: reduce assembly by 73 percent from 5.2 hours to 1.4 hours; a 20 percent per coat reduction in fabric or 2 yards per coat; and cutting the cost of the coat nearly in half – from $114.90 for the old coat to $58.80 for the new coat for a total reduction of $56.10 per coat.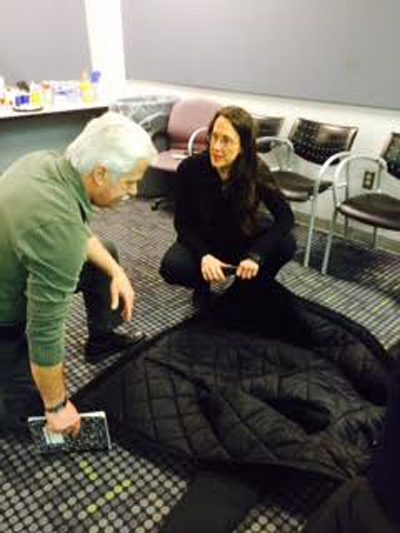 What started as a corporate monetary donation has morphed into so much more, involving more than 20 Johnson Controls employees – ranging from executives to designers and engineering – donating hours upon hours of time and energy to this unique nonprofit.
"This has been a very rewarding experience for Johnson Controls and for me personally," said Eric Michalak, chief engineer, Advance Product Development, Automotive Seating, Johnson Controls. "As a young engineer, I loved to solve problems and work with parts and help others. The Empowerment Plan project helped me remember why I love to solve problems and make a difference in people's lives. Bringing our company's logistical and engineering expertise to this organization has allowed us to make a positive impact."