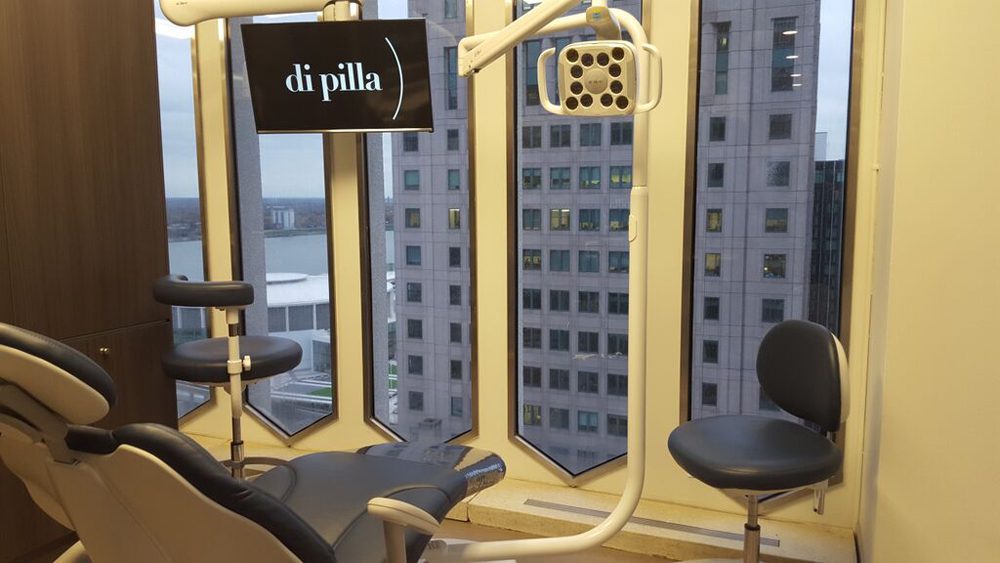 It's not often that people look forward to visiting their dentist – but that might change given the amazing views and stunning interior at one Detroit-based practice.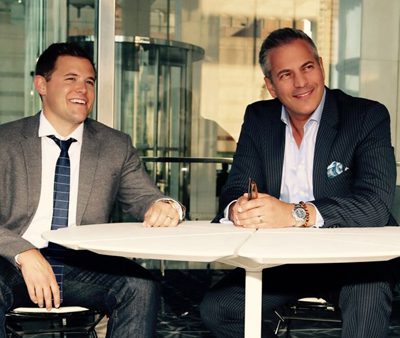 Award-winning dentist Dr. Robert DiPilla, known for helping perfect the smiles of professional athletes, national television hosts and other celebrities, recently expanded his dental practice and opened a new location in at One Woodward Avenue (suite 1625) in downtown Detroit.
The 2,000-square-foot, state-of-the-art facility is located on the 16th floor of the Minoru Yamasaki-designed skyscraper, owned and managed by Bedrock Real Estate Services.
The full-service dental office is Dr. DiPilla's third location, joining his offices in Birmingham and Manhattan. Services at the downtown Detroit location will include restorative and cosmetic dentistry, facial rejuvenation, periodontal maintenance and more.
What makes this office stand out from the rest is both that he is offering a much-needed service to Detroit's many new workers and residents along with its architecturally impressive location. Having a space within the One Woodward building (which Yamaski designed and served as the reason why he was selected to design the Twin Towers in New York City) is bragging rights in and of itself. The building is known for its sweeping aerial views of the Detroit River and the city's nearby historic, world-class buildings.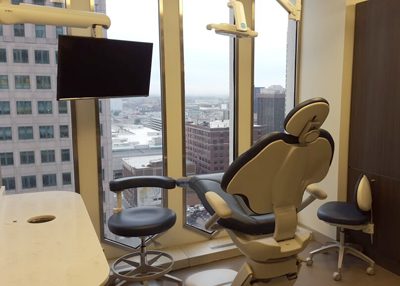 "This location will provide an amazing option for the tens of thousands of people who work downtown and sometimes find it difficult to get away from the office for routine health appointments and for those who live in the area as well. We pride ourselves on offering top-notch services in our other locations and I look forward to bringing the same level of service to a city that means so much to me," said Dr. DiPilla. "I've always had a natural affinity for downtown Detroit and I'm thrilled to be part of the city's ongoing resurgence."
A native Detroiter, Dr. DiPilla studied dentistry at the University of Detroit-Mercy before completing a fellowship for dental implants at the Harvard Club. He was quickly recruited to Manhattan, where he honed his dentistry techniques and had the opportunity to work on many high-profile clients. Dr. DiPilla will divide his time between the Birmingham and Detroit locations. His partner, Dr. Kevin Groth, will assist in managing patient experiences at the Detroit office.
"With a rapidly growing workforce and residential population downtown, the need for high quality health care services is increasing," Dan Mullen, executive vice president, Bedrock Real Estate Services, said in a statement. "Dr. DiPilla's new office at One Woodward will make it easy for people to get to regular dental appointments in a comfortable, convenient and unique setting."
Other signature tenants at One Woodward Avenue include Fifth Third Bank, Quicken Loans, Heritage Vision Plans, Inc., venture capital firm Fontinalis Partners, Cambridge Consulting, Siegfried Group, construction experts PMA Consultants, the Detroit Regional Chamber and the law firms of WilsonYoung PLC, FraserTrebilcock and Kitch Attorneys and Counselors.