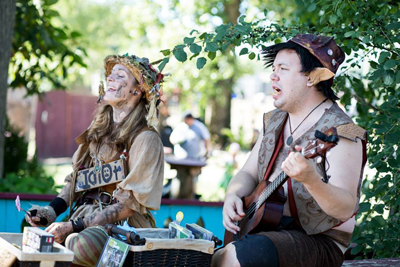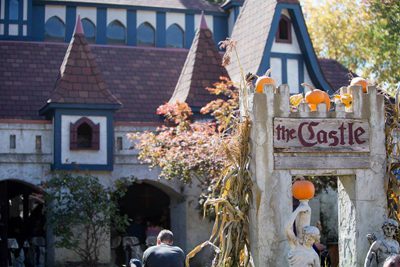 Many jobs come with instruction, whether it is a job description, an employee manual or the like. But for the performers who work throughout the summer and into fall at the Renaissance Festival in Holly, much of what they do is spontaneous and based on the basics of improv comedy.
The 37th Annual Michigan Renaissance Festival, one of the largest themed events in the country is an annual tradition for families, groups and individuals of all ages. The event, which takes place weekends from Aug. 22 through Oct. 4, is described as "journeying back in time" as hundreds of performers and more than 200 merchants come together within a forested 16th Century village created off of Dixie Highway in Holly.
Maria Christian is the Renaissance Festival's Entertainment Director as well as a character in the show. Christian said that the skills the performers use translate into other areas of their lives. More importantly, they are skills that every communicator can use, whether it is in the Festival, in the office or in the boardroom.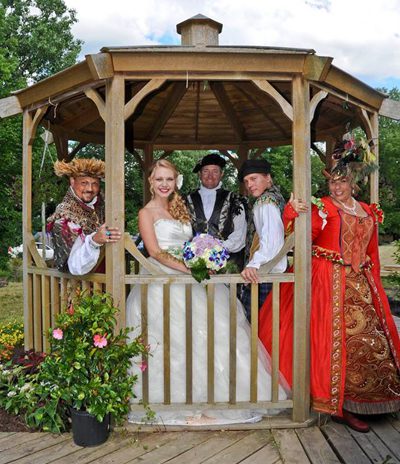 "We have so many performers who have honed their skills over years – they create a fantastic ensemble," Christian said. "They are true artists in their own right."
Here are Christian's tips on how to think like a performer at work:
• Be ready to perform from the moment your audience arrives. At the Renaissance Festival, "we believe that as soon as a guest comes through our show we give them permission to be a part of the show. We're waiting for you." Include your guests or listeners right from the start in your performance.
• Be comfortable in your own skin. "When people know you're at ease, then they're at ease. You create a scenario that if you believe in it then the audience believes it as well. This allows them to relax, really pay attention, listen to what you have to say."
• Let people know they are permitted to react. "We tell our guests, 'It's OK if you laugh today.' We want them to have fun," Christian said. That way, everyone feels free to express themselves during your speech or even during the traditional audience-participation parts of the show, such as a question and answer session.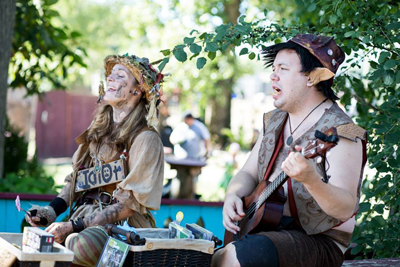 • Give people a "Yes, and" opportunity. In improv comedy, performers jump to one another using that simple phrase – "Yes, and…" That way, there is a welcoming to what the person just said as well as a positivity to the next statement. "When you take away any negativity, that's when great things happen," Christian said. "It now only empowers yourself, but it also empowers the person you're working with. Saying 'yes' is an affirmation and allows you both to build on what was previous said."