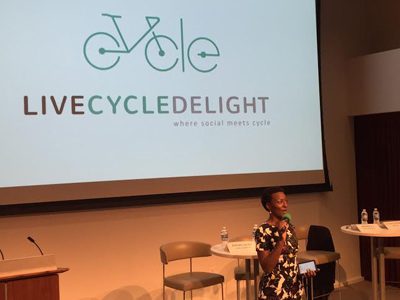 When Amina Daniels hurt her knee years ago, she started cycling as a way to exercise while respecting her body's new limits. This former New Yorker knew that she had to keep moving to achieve her goals.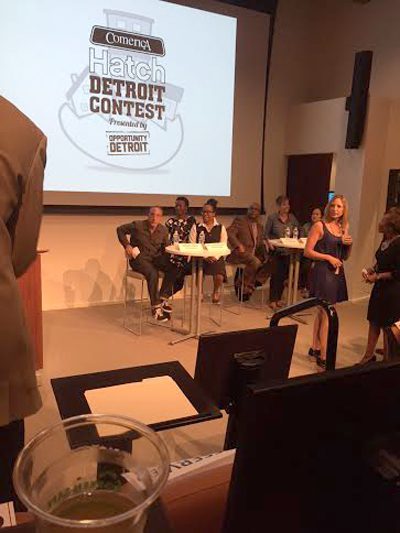 Daniels and her business partner Jackie Palmer have moved that passion for fitness into another direction – they are the 2015 Hatch Detroit winners. Their business, Live Cycle Delight, will receive $50,000 in funding as well as business support from Comerica Bank and other sponsors, including Opportunity Detroit.
Live Cycle Delight aims to become be the first contemporary cycle studio in downtown Detroit. Daniels and Palmer say they are dedicated to providing the residents of Detroit an opportunity to find delight through cycling and creating an environment that makes working out fun.
Daniels is a force to be admired; she might wear Oprah out with her enthusiasm. She has a strong desire to get people of all ages and fitness levels on a bike to exercise. She's a "no excuses" kind of fitness guru.
Her Hatch Detroit work was impressive. She asked for votes. She demanded attention. She and Palmer worked the room Friday night at the Hatch Detroit Hatch Off event, making sure everyone knew who they were and what they wanted – they wanted $50,000 and a chance to open their cycling lab and wellness center in Detroit.
Everyone in the Top Ten deserved the money in a serious way – they showed up with only two days to spare with good presentations. They will get help to open a business in Detroit, Hatch Detroit founder Nick Gorga promised Friday night.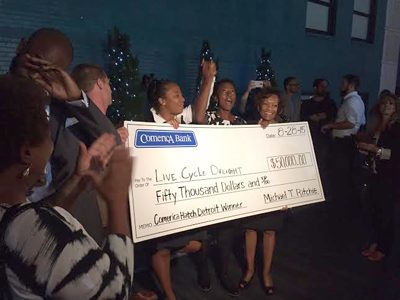 The Final Four deserves a special kind of recognition as well because they have to go even further to get your attention. They have to know how to work a room. They have to press the flesh, so to speak. They must be bold and demand loyalty. It's hard work, and there can be no apologies. Social media was Live Cycle Delight's best asset. They not only go out in to the community, but they asked their community to go out for them. And it worked.
Palmer and Daniels were honest – they know the grind of working a business in the first year. They understand that all of the money has to go back into "your baby." They get the challenges ahead. They'll be fine stewards of this money, and I believe their business has a place in the city.
"We're going to help make Detroit a healthier place," a tearful Daniels said Friday, shortly after Live Cycle Delight was announced the Hatch Detroit winner.
Congratulations to Live Cycle Delight. And congratulations to all of the finalists as well as the more than 200 others who wrote up business plans for this year's Hatch Detroit contest. That's a lot of people who want to be part of Detroit. It's something to admire and to support.