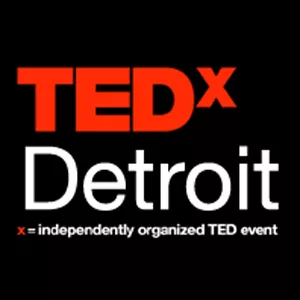 Feeling a work slump? Need some inspiration for your daily grind? Then you might want to check out an explosion of ideas known as TEDxDetroit.
Thousands of like-minded Metro Detroiters will be there at 8 a.m. when the doors open Oct. 6 at the Fox Theatre in Detroit. That is when TEDxDetroit returns for an eighth year of celebrating business and innovation in the Motor City.
The event is unique because it is a fast-paced conference of creators, designers, thinkers and doers that organizers say is "set to challenge the status quo, create exciting new connections while inspiring each other." Chances are you've listened to a TED talk; its podcast is one of the most popular out there.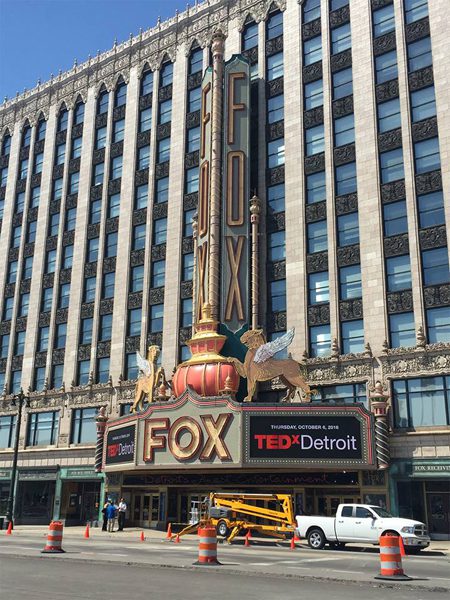 Having a Michigan perspective makes these local speakers that much more meaningful. A TEDx event is local program that combines video, music, spoken word and live speakers to spark deep discussion and connection in a small group. Each speech lasts about 18 minutes, and it is designed to knock you off your feet and leave you breathless. No, really. Done right, a TED speech informs, inspires and more.
Some background: TED stands for Technology, Entertainment and Design, three fields that inspire and drive innovation across all sectors of the economy. In 2009, TEDx launched in major cities across the country, Detroit becoming one of the first, to shine a light on the entrepreneurs, innovations and artists creating in the region. Bringing together "charged particles" to create new connections and collaborations, TEDx asks its speakers "if you had the world's attention for a few minutes, what would you share?"
This year's event starts with an Artist in Residence, the talented Fel3000ft, a Detroit-based street artist known for his works with Buddy's Pizza and HopCat. He will work on a piece right there in the Fox Theatre, letting the crown inspire the art and watch it happen live.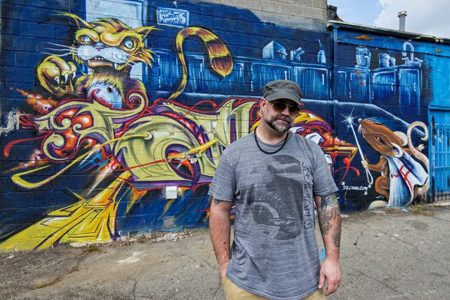 The first session, which lasts from 9 a.m. to 10:30 a.m., features a variety of speakers. The list includes: Khary Turner of the Coleman A. Young Foundation; Christine Gibbons of HistoSonics; Aaron James Draplin of Draplin Design Co.; Jeff Owens of Delphi Automotive; Zaria Ware with a spoken word performance; Patrick Elkins doing a shadow puppet performance; Paulette Auchtung of Michigan Science Center; and Rick Robinson of Mr. CutTime.
Session Two begins at 11:45 and lasts until 12:45. Highlights include Adam Genei of Mobsteel ; Dawn White of Accio Energy; Ron Kagan of the Detroit Zoo; Wes Matthews – spoken word performance; Rick Lax – magic performance; and Shamayim Harris of Avalon Village.
Session Three finishes the day, starting at 2:45. It has many heavy hitters including Lungiswa Moore of my girl squad; Dave Meeker of Isobar; Christian Birky of Lazlo; Satori Shakoor of The Secret Society Of Twisted Storytellers; Lisa Waud of Flower House; Bill McDonald of Phoenix Haus; Katie Mann and Annie Klark of 4th Wall Theatre Company; Eric Thomas of Saga MKTG; and Michael Knight of Michael Knight AOS.