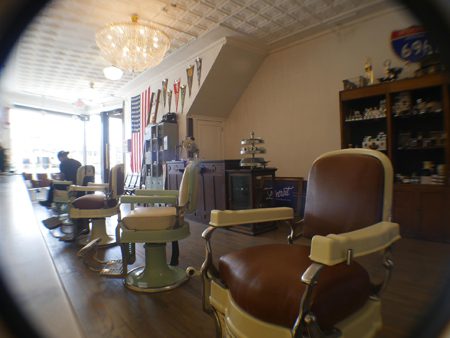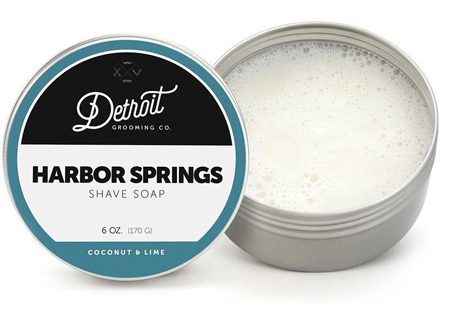 When you start your business, you hope to grow. That was the dream of the Detroit Grooming Co. team as well, hoping to expand from a single idea to an expansive product line to something bigger.
That something bigger has happened and then some. Last April, the company added to its core business of creating hand-crafted beard oils and grooming products with the opening of an upscale barber shop in Ferndale. The barbershop combined its products with tried-and-true technique. The shop got a great spot along Woodward, and the team was thrilled with its reception.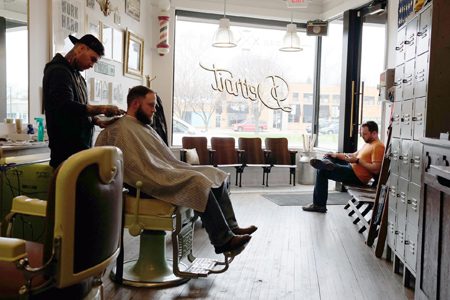 Now, the Detroit Grooming Co. team is going up and further out. The Ferndale shop recently received a second level, increasing its space and services for its loyal customers. And the company is now working on its second location, this time in Corktown, the rapidly growing neighborhood in Detroit.
Detroit Grooming Company Barber Shop offers a legendary haircut along with an old-school vibe. The Ferndale shop (as well as the new Corktown location) also offers straight-razor shaves, beard trimming, manicures, pedicures, kids' haircuts and more.
Chad Buchanan is the owner of the Detroit Grooming Co. Barber Shop and director of marketing, product development for Detroit Grooming Co. Jami Buchanan designed the shop and gave it a signature look that fits into the stylized and upscale feel of the overall brand.
Its antique décor was handpicked to create a welcoming environment. The Ferndale location has a tin ceiling, classic barber chairs, a barber's pole and lots of masculine touches. With a focus on quality, classic barbering techniques and a comfortable setting, the barbershop soon found an audience with men, families and the growing Ferndale community.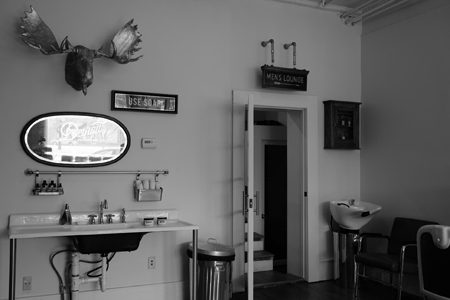 Having storefronts brings the scents and products of Detroit Grooming to an increasing fan base. Men and women of all ages have found the products online, enjoying Michigan-themed scents, oils and more. Most are named after local towns, including Mackinac, Cedar Springs and Orchard Lake.
Michael Haddad, founder and CEO of Detroit Grooming Co. started the company with Shaun Walford – both sport beards, natch – because they wanted to find products that made wearing facial hair more comfortable. It grew as other like-bearded men found their oils improved their beards and made them look good, both personally and professionally.
"The business has grown as beards have come to the forefront," Haddad said. "More workplaces are accepting people with beards rather than expect every man has to cut himself every morning to sit at work at a desk from 9 to 5.
"The key is to keep it clean and net," Haddad added. "Grooming products became the (bearded man's) savior. It is a small and specialized market. People want a superior product to take care of their face. … (The result is) a super-loyal fan base of both the bearded and the non-bearded."