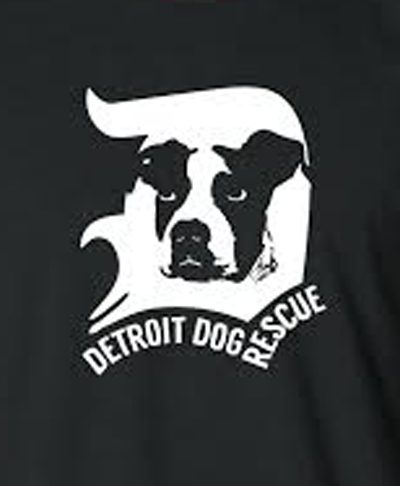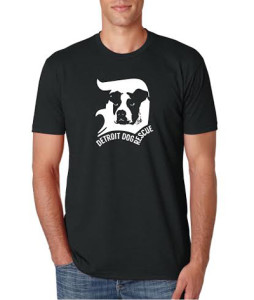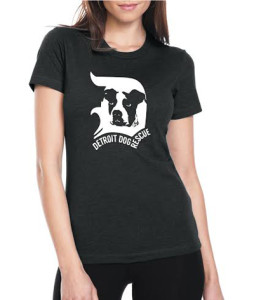 Sometimes, as a business owner, you have to wear your heart on your sleeve. In the case of Ink Detroit, you have to put your love on a t-shirt.
Ink Detroit, a Detroit-based clothing company that collaborated with Detroit Dog Rescue last July to create a dog clothing line, has just launched their "Detroit Dog" shirt design.  A portion of the proceeds from the shirt will benefit the Detroit Dog Rescue.
"As an animal lover and huge supporter of Detroit, this partnership means so much to me, which is why I want to continue coming up with new products to benefit The Detroit Dog Rescue. I wanted to create a new design that my fellow animal lovers could enjoy but yet give back and I think "Detroit Dog" does just that," said Steve Mansour, co-founder and owner of Ink Detroit.
Detroit Dog Rescue is a registered 501(c)3 non-profit organization whose mission is to humanely rescue homeless and stray dogs living in Detroit and the establishment of the area's first no-kill center for dogs without a home. The organization survives on the generous donations from those who care about the wellbeing and treatment of dogs in Detroit.
The dog line, which already includes two designs, "I Ruff Detroit" and "Life is Ruff in the D" are available online for $24. Sizes are available in XS – 0 to 4 pounds up to 3x – 86 to 94 pounds.  All shirts are available to be purchased online.
"Over the last year DDR has raised funds with each fun design Ink Detroit creates and we couldn't be more thankful for this opportunity. They truly represent our organization in the best way and allow us to make a difference in these dogs lives," says Kristina Rinaldi, Executive Director for Detroit Dog Rescue.
Ink Detroit was established in 2005 by Steven Mansour (a veteran of the garment trade) and Paul Marcial (a landscape designer/graphic artist). Ink Detroit's mission is to find high quality T-shirts and fashionable garments and embellish them with Detroit Style, Detroit Love, Detroit Humor and Toughness that Motor City natives can wear proudly.