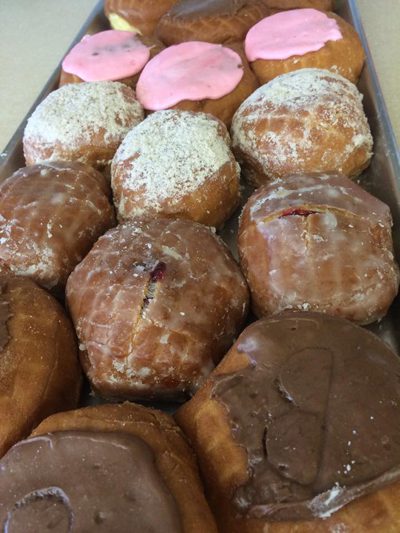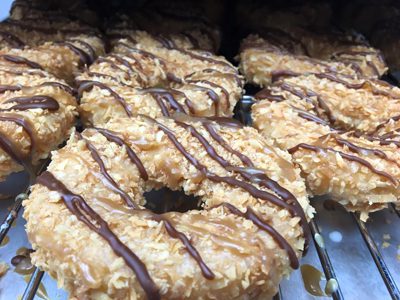 You have an early morning meeting, and everyone is looking at you to bring the goodies for the boardroom table.
Don't panic; there are a bevy of amazing high-end bakeries around the area. Metro Detroit has several amazing pastry chefs, and they have great hours to make sure you get your snacks, get back on the road and into the meeting on time.
Here are some suggestions for where to find tasty treats, including two newcomers to the foodie scene. It is easy to predict that they'll also be successful in this market.
1. The Daily Dinette: This new 24-hour hot spot in Ferndale has several specialties that will impress your friends. There's the Samoa donut, which is similar to the famous Girl Scout cookie. There's the peanut butter and jelly donut. And how can you go wrong with a piping-hot glazed? Kramer Restaurant Group (operators of One-Eyed Betty's) are making this newcomer an instant classic.
2. Bread by Crispelli's: Everyone in Royal Oak is buzzing about this fresh face on the block. Longtime restauranteurs, Crispelli's has long been known for its pizza and bread. So adding fluffy croissants, filled pastries and equally delectable delights to this new location is a no-brainer. Their desserts are drawing rave reviews from all parties.
3. Dutch Girl: If you want a Detroit icon, you have to get a dozen donuts from Dutch Girl. The city staple provides at least a dozen reasons to go there, starting with the plain glazed to maple to the Boston Creme. Don't forget to add a few fritters, raisin buns and cinnamon rolls to the mix, and you'll have a breakfast that provides nourishment for body and soul.
4. Krema: This sweet gem within Detroit's Greektown has an international flair thanks to longtime area businessman Tasso Teftsis. Kreme, named after the Greek word for "cream," carries fresh crepes, loukamathes, a traditional crisp, brown, honey-soaked dough ball as well as a New York Cronut, a cross between a croissant and a doughnut. Krema's version, Kremnuts, features fillings including apple, crème or Nutella.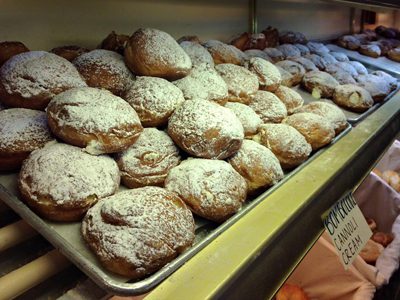 5. Josef's Pastry Shop: There's a reason you often see a line outside the door of this Grosse Pointe Woods staple. Owners Anthony and Jimmy Cavallo hail from Montreal and are both Master Pastry Chefs with a true passion for creating the most authentic pastries outside of Europe's famed pâtisseries and dolcerias. You cannot go wrong with any of the pastries here, particularly the almond coffee cake. It's a feast for the eyes and stomach.