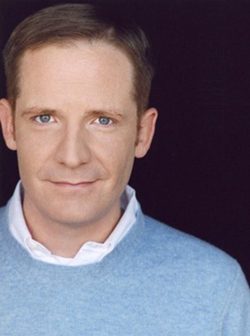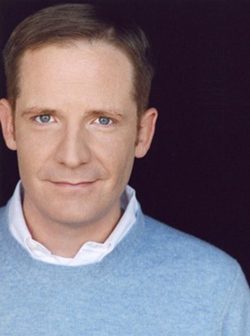 Marc Evan Jackson may have a California suntan, but he will always remember those cold, rainy or snowy gray days in Detroit. Why? Because those years in Michigan were among his most creative.
Jackson is an actor, comedian and writer. These days, you may recognize him from his spots on NBC's "Parks and Recreation" or his role in the movie "22 Jump Street." But in his heart, Jackson is still that guy who worked at Detroit's Second City, writing skits about the city's politicians and personalities.
These days, Jackson has another job – he is the president of The Detroit Creativity Project, an art and education effort that is putting time, money and action behind its hope for the city.
Recently, Jackson and his talented friends hosted the "Detroit Party," a fund-raising celebration that serves as an old-fashioned variety show of sorts. All of the money donated went to The Detroit Creativity Project, a non-profit organization that gives back to Detroit by bringing the arts and arts education to city schools.
Jackson talked via telephone about the Detroit Party, his time in the city and the reasons why he believes his success – and that of many of his friends and follow actors – came from their Detroit roots.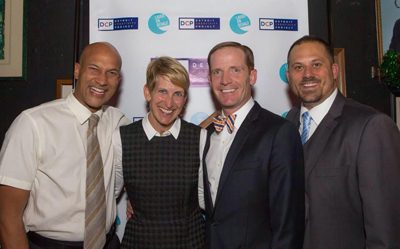 Jackson admits he loves many things about his life in California: The warm sunshine, the great workplaces he inhabits and seeing funny stuff on the streets, like recognizing the director of "The Lego Movie" as he passes alongside Jackson's car. But there is something about his time in Detroit that will always stick with him, he says.
Doing improv in Detroit required a huge amount of skill, he recalls. They had to write at least three to four shows a year, whereas other Second Cities could rely on new audiences and old shows. Here, you always had to be cutting edge to get people in their seats.
"We were always writing, so we got good at it. We were always in the process. Never did we let our guard down. It made us strong; it was running with ankle weights and doing what you needed to do," Jackson said. "Your skill set was tempered in Detroit and you came out stronger."
Some background on Jackson: The writer and improviser came from the Buffalo area, cruised through Grand Rapids, spent some time in Traverse City and lived in Detroit for nearly four years. He then moved from the Second City Detroit to Los Angeles in 2001. Marc has taught improv at Second City Hollywood and in 2003 formed a long-form improv group of other Second City alumni called The 313, an homage to Detroit.
In 2011 he founded The Detroit Creativity Project with several Los Angeles-based performers. Its mission: "To empower and inspire young people through the art of improvisation. Improvisation is group theater that is spontaneously created without script or rehearsal. The performers rely on listening, respect, teamwork, and making fearless bold choices. Through improvisation our students build confidence and develop creativity, collaboration and a curiosity for learning."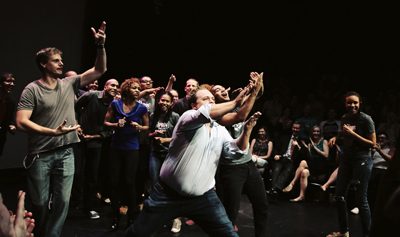 Jackson has taught improv to a lot of people; he even worked at Grosse Pointe South and had a troupe there called "Second Suburb." (As an aside, one student fell in love so deeply with this comedy art form that he now owns his own improv theater in Philly.)
So a bunch of LA people really came together to help a bunch of former Detroiters do and say nice things about Detroit? You bet, Jackson says.
"You'd be surprised. Detroit has a wonderful reputation," Jackson says. "Everywhere I travel and talk to people about the DCP, they always ask about Detroit. Detroit is cool. Detroit is globally cool. Everybody knows about Detroit."
To learn more about The Detroit Creativity Project, click here. To listen to a podcast of the "Detroit Party" event, click here.