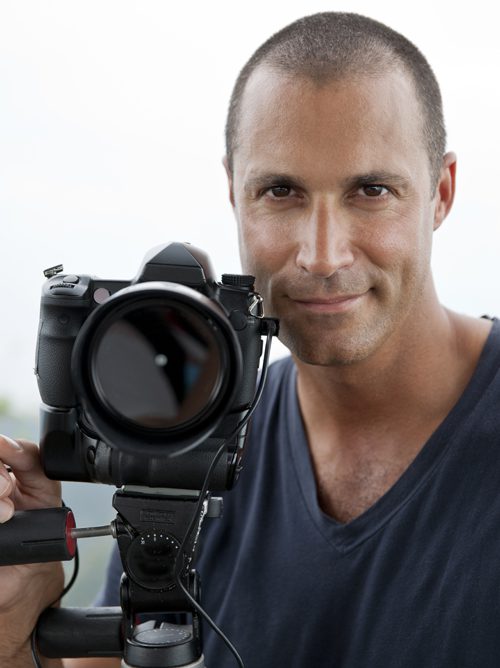 Feel like work and fashion don't mix? Well, you couldn't be more wrong.
When it comes to dressing well in the workplace or photos, the first thing you need to know is that Nigel Barker, internationally renowned photographer and celebrity host of "The Face" on Oxygen Network, is a fan of the business suit.
In fact, suits are always in fashion. Designers always include suits as regular features on the best runways across the world, Barker will have you know.
"When it comes to men's clothing, the suit itself is something that changes constantly in fashion," said Barker, who was in town this week as part of his collaboration with Art Van Furniture. "Do not think that because you're in a suit that you cannot be fashionable."
Some background: Barker may be best known to television views as one of the best judges to ever grace the stage of "America's Next Top Model" (a show that I personally watched religiously when he was on it). Barker and Art Van Elslander, founder and chairman of Art Van Furniture, met seven years ago in northern Michigan while vacationing, and have developed a friendship over the years.
The two worked together on the new 2014 Art Van Spring Style Catalog, designed to celebrate "the individuality, essence and style of American women everywhere."
The 144-page catalog features the latest trends in living, dining and bedrooms as well as spectacular outdoor living spaces and exciting design approaches. It was shot on location in Detroit as well as Chicago, High Point, N.C., and Miami and is available at all 37 Art Van Furniture locations in Michigan starting today.
Back to your suit. Barker is passionate about this topic – he believes men should really think about what they want to say through their business attire, and they need to think about the details of what they wear. It says more than you know, Barker explained.
"When you shop for suits, make it part of your a fashion statement. It's the details. We don't get to show off too often. But there are these little moments, depending on who the designer is," Barker said.
For example, "you have the option of a fun and colorful lining on the inside of your jacket. When you take your jacket off, people will see that flash of bright lining and it shows that you have a sense of humor, that it isn't all business all of the time," Barker said.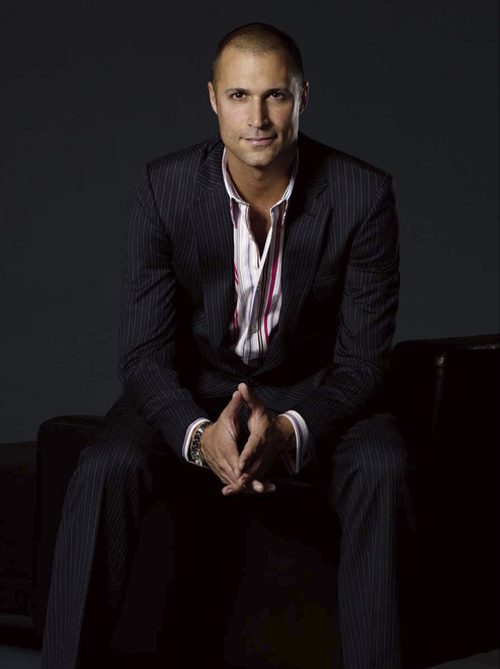 "Your cuff links, your socks. They tell the story of the other side of you. There's all moments that where you might feel like (a suit) is a uniform, but with the right tie and pattern you can say you're fun, you're serious, you're business like or you're chic," he added.
One of Barker's style secrets to having a great headshot – or that head-and-shoulders picture that is often used online and with newspaper or magazine articles – is wearing a woven tie. He says it has something extra to it.
"If you're photographed in it, a woven tie gives texture. It suggests sophistication and a comfort level," Barker explained.
And when it comes to ties and shirts, "Make sure it is well tied. Keep the colors simple." But don't go with plain, old white. That loses all definition in a photo. You want your headshot shirt to have some slight color, perhaps blue. Twill will help give that added dimension as well.
For women, less is more. Keep the hair simple and timeless. Wear one statement piece when it comes to accessories. Makeup should emphasize one feature – like a great eye or lip.
"You don't want too much fuss going on around your face. Wear simple earrings, like studs. They should be more classic, more chic – that will ensure the picture will be longer lasting. … If you do something of the moment, a year or two later, you might look back and say I wish I hadn't done that."
As for your pose, look at what Hollywood's elite does. They put one arm on their hip and one by their side. They look slightly over their shoulder. That's all on purpose, Barker says.
"They're creating all kinds of shapes with their bodies – cameras capture all of those shadows and lines. You eyes shoot all around the body, and that's complimentary for your body. It hides all kinds of sins that you don't want anybody to see."
And don't smile so hard. Simple smiles are the best, Barker says. He shoots plenty of corporate photos, so he knows how to draw that Mona Lisa perfection out of his subjects.
"Think of something that makes you happy. Think of a piece of chocolate melting in your mouth," he explained. "Think of a great song that you love. Close your eyes for a second and have that beat going in your mind before you look at the camera. Have that energy going – it will feel empowering. You'll get a great picture and you'll be happy to share it."
Even superstars and athletes struggle with feeling comfortable in front of a camera, Barker said. It's perfectly natural.
"You'll get these great stars – they're fantastic on the field, but in a photo studio they're vulnerable and insecure. They don't have the football or baseball in their hands," Barker laughed. "I get them to shut their eyes for a moment and just imagine all the work they've done to get to that moment. Then I tell them, 'Now imagine, you're at the Olympic Games, you've won the gold medal, your mum is watching on TV.' You see them all of a sudden stand up straight. It's pride. It's success. It's confidence. It's that magic moment."