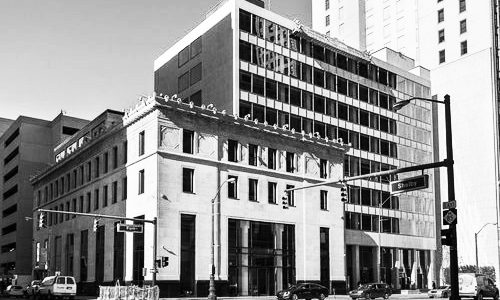 Here's something Ted Serbinski, partner at Detroit Venture Partners, has learned from his years of working with Dan Gilbert: When the chairman of Quicken Loans says, "Make it happen," you do everything in your power to do so.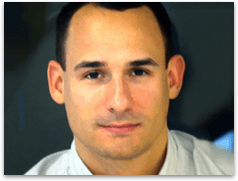 So when the duo agreed Detroit needed a new event, Serbinski got on the phone. The result is Techweek, the conference dedicated to showcasing innovation ecosystems that is coming to Detroit for the first time in May.
Techweek Detroit's conference and expo will take place on May 22 and 23 at the former Federal Reserve Building in downtown Detroit, 160 Fort Street. Techweek will feature presentations from top tech CEOs, as well as various events including a technology expo, Food Truck Face Off and nightly after-parties.
Speakers will include leading entrepreneurs and tech tycoons such as Josh Linkner, New York Times bestselling author and partner, Detroit Venture Partners; Rajen Ruparell, founder, City Deal/SVP Global Sales, Groupon; and Steve Hannah, CEO, The Onion, among others. The expo will include companies big and small including Avaya, Comcast, SunTel and Bizdom portfolio companies.
Here's how it happened. During a casual conversation between Gilbert and Serbinski around February 2013, Serbinski suggested that Detroit needed some kind of local tech celebration – something like a South By Southwest, a series of festivals that take place annually in Austin, Texas.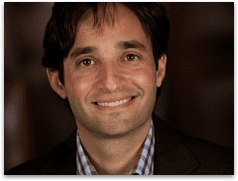 Shortly after Gilbert said those fateful words, Serbinski was on the phone with representatives from Techweek, and the much-needed conversation happened.
"We were talking about Chicago, and I mentioned that Techweek needed to be here. After a few more conversations, we had them out here and we gave them the tour," said Serbinski, who now serves as chairman of the Detroit Executive Advisory Board for Techweek Detroit. "I told them that they were going to be blown away from the support in Detroit."
Indeed, they were. Sam Kennedy is executive director at Techweek, and he said Detroit has "completely hooked" the Techweek staff on the city.
"We were familiar with the Detroit startup community from Techweek Chicago, so we knew Detroit was a potential destination," Kennedy said. "It was great timing for us because we were having discussions about our (event) model. Should we stay in one city and own the real estate there or travel to other technology ecosystems? We made the decision that we wanted to be out there."
Detroit won them over quickly, Kennedy added.
"Detroit really sells itself pretty well. When you feel the energy downtown, it's exciting and makes you want to be a part of the tremendous momentum there."
The event will start small here, but it is likely to grow as quickly as the ones in Chicago, New York and Los Angeles, Kennedy predicted. More importantly, Techweek has a five-year commitment to Detroit, so it will boost its participation in the city as the years go on.
"It's perfect timing for this conference to grow with the rebirth of downtown. A lot of events never come back. This is one that wants to stay and really grow the city," Serbinski said.
For example, New York and Los Angeles had about 1,000 to 2,000 at its first events last year. Chicago, which is in its fourth year, has had more than 15,000 people at its event, Kennedy noted.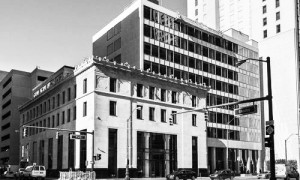 Event highlights include the Techweek Startup Launch Competition, the hiring fair and the fashion show. For the Launch competition, some 50 startups from Southeast Michigan and northern Ohio will compete for $50,000 in cash and prizes. The goal is to help them grow and introduce them to the larger community, Kennedy said. The hiring fair also will include about 50 companies seeking young, energetic hires and seasoned professionals.
The fashion show is a fun excuse to mix business and pleasure, Kennedy said. Wearable technology, such as Google Glass, will be joined by local fashion boutiques showing off their wares. It's often the first fashion show these high-tech professionals will ever see, so the organizers have some fun with it, Kennedy added.
Admission prices range from $30 to $199 and can be purchased at http://techweek.com/detroit/#register. Additional events surrounding Techweek Detroit will take place starting May 19 and will culminate May 24 at the Movement Electronic Music Festival.