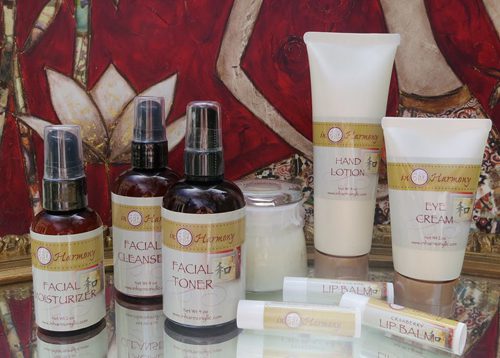 We all know the importance of buying local and supporting Michigan businesses with your purchases – and it is especially great if said purchase also makes your skin glow and supports a not-for-profit organization to boot.
That's the story behind in Harmony Organics, a Warren-based company that mixes the principles of good health with natural ingredients. It is a passion for Dr. Carole Kowalczyk and Joelle Maes, who are working together to build this "Made in Michigan" company.
In Harmony Organics came about because Dr. Kowalczyk said she was looking for something that her patients at her clinic could use that would be non-toxic, loaded with vitamins and generally soothing. The fertility specialist firmly believes that women need to both take time for themselves and seek products that offer balance in terms of good looks inside and out.
"I think women are amazing – we juggle everything!" laughs the mother of four. "We multitask and we do it well. We're the core of the family and more and more of business."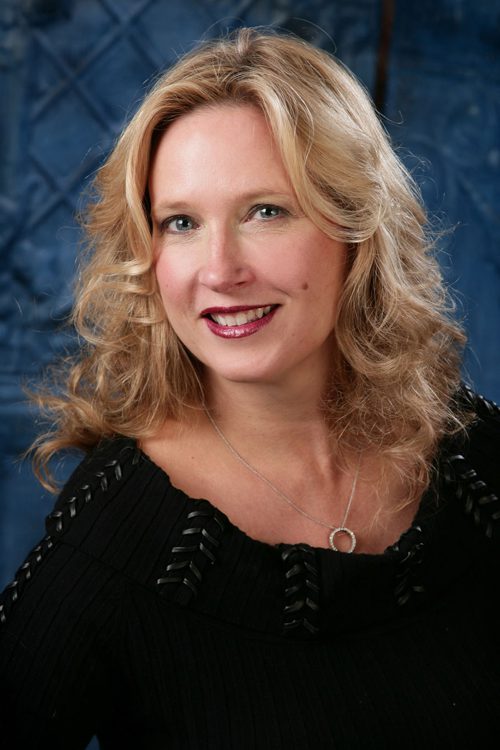 She started her own practice in much the same way. After the birth of her fourth child, Dr. Kowalczyk wanted to avoid the highs and lows of working for someone. Her goal was to start her own practice where she could attend to both her patients and her family. Luckily, her staff willingly agreed to follow her, and they opened the Michigan Center for Fertility and Women's Health in Warren in 2002.
She specializes in reproductive endocrinology and infertility, so she has worked hard with her staff to create an environment there that is warm and caring. She also started the Seasons of Life Fertility Foundation, a not-for-profit organization that helps couples battling infertility become parents. (To support the local community, $1 on all in Harmony Organics orders for more than $10 is donated to Seasons of Life Fertility Foundation.)
Her woman-owned and operated business expanded shortly thereafter. They added in Harmony LLC, a wellness center that offers acupuncture, massage, nutrition advice and more. The goal was to boost women's self-care in a way that may positively affect their fertility, Dr. Kowalczyk said.
The healing properties of acupuncture, reflexology, massage, counseling, yoga and more have long been recognized, especially in Eastern medicine, as a discipline that brings balance between an individual and his/her environment, the doctor noted.
She also does a radio show on WJR , Today's Woman. The show features segments on women's health, wellness, families and work and will provide a community for women to help one another.
"As women, we worry about what we put into our bodies, but what about what's ON our bodies?" Dr. Kowalczyk asked. "Much of what we eat and use can affect our health and fertility. I had a patient who started using more natural things and her hormones improved. She ultimately got pregnant. It led me to think: I'm telling patients how to eat properly and exercise. I'd love to develop a skin care line that's good for you and safe."
It made sense to the doctor to take her ideas one step further into a product line that she could use in her office, at home and with friends. The result is in Harmony Organics, which focuses on giving its users "natural, toxic-free beauty products that heal and rejuvenate."
"It also was important that I supported Michigan," she said. "I looked around and found a female-owned, locally based company to work with and together we developed a great skincare line. I'm excited that it's out there; it's really good stuff. Yes, I use it every day. It's like your skin drinks it in, it's really good."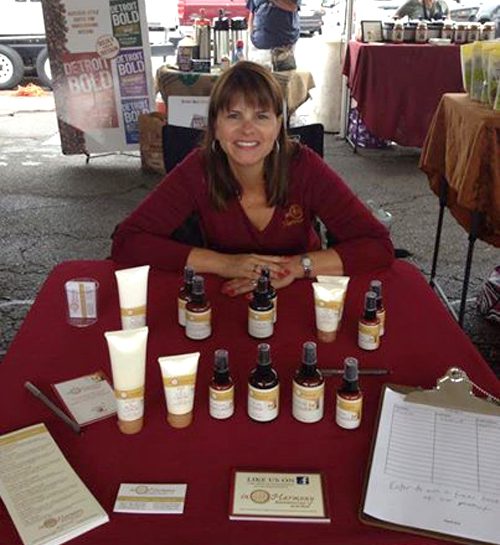 Maes said in Harmony Organics is different than a lot of other beauty products you can buy over the counter because it uses ingredients loaded with vitamins, minerals, enzymes and essential oils. Many of its products are vegan, gluten and wheat free – even its lip gloss is moving toward vegan options.
Last year, in Harmony Organics gained a "Pure Michigan" certification as well to show its commitment to using state-based vendors and supporting the "Made in Michigan" efforts, Maes added. The rigorous process to gain certification was worth it because it opened the product up to more stores that share a similar mindset. Today, the products can be found in about 40 retailers.
The in Harmony Organics line is available at many Kroger grocery stores, Westborn Markets around Metro Detroit, Wild Birds locations such as the one in Grosse Pointe Woods and The Henry Hotel gift shop in Dearborn.
The line's long-term goal is to go national, Maes added. "Cosmetics and skincare is a $37 billion a year business just in the United States alone," she said. "It's a growing industry."