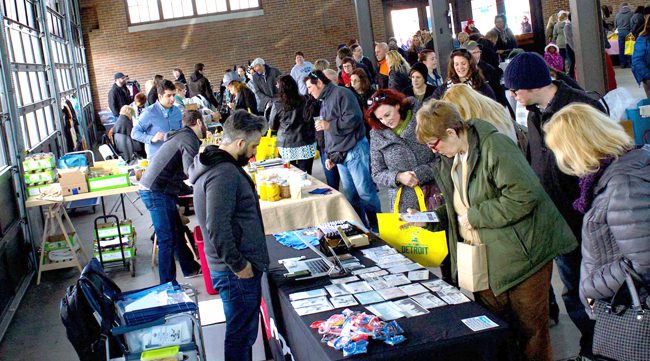 If Jennyfer Crawford sees a problem, she is just the kind of small-business owner and proponent to come up with a solution.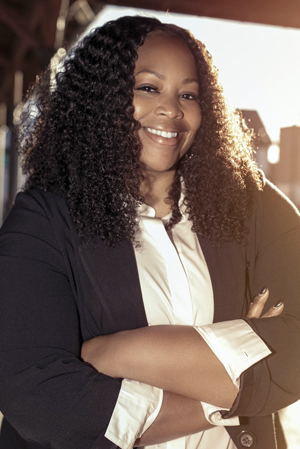 That is the case with her newest project, All Things Ticketing. This year, All Things Ticketing is available to event organizers and event goers alike. Meant to support small and independent business owners, the platform is free to use and those interested can sign up now. Crawford will also use it for her own All Things Detroit events – the first of which is set for March 31 at Eastern Market.
As the founder of such successful shop small expos as All Things Detroit, Crawford found that business owners were struggling to use fee-based ticketing services to promote their events. Without hesitation she created a new option.
Crawford knew from experience that when you're running a small business, what you spend on services counts. Instead of using an external service to manage ticket sales online, she created and branded one of her own. And now, that service is ready to support Ask Jennyfer events – and any others across the U.S.
"I felt there were some things missing from our current ticketing partner," she said. "I wanted to create a way for business owners to promote events with minimal fees."
All Things Ticketing is now be available at https://allthingsticketing.com/. It is a free resource for event organizers to use, and any costs incurred per ticket sold will remain competitive with other online ticketing services. When using All Things Ticketing, event organizers are also supporting the growth of small businesses.
The first chance to try it out is coming up soon. Crawford will be using the service for her March 31, 2019 All Things Detroit shopping event in Detroit's historic Eastern Market.
Ask Jennyfer is a Detroit-based firm specializing and branding and promoting small businesses. The firm is available to curate and coordinate small business vendors for events. Its roots are in Michigan and its reach is nationwide.