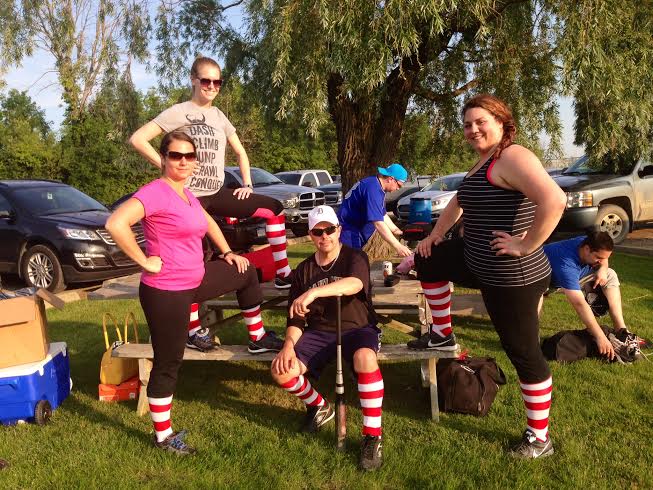 Having co-workers who are reliable, smart and team players is essential to a company's success. Companies with co-workers who also mix in the ability to have a good time together with a sense of caring for the community have hit the jackpot.
That's the case at UHY LLP, a certified public accounting firm with offices in Sterling Heights, Farmington Hills and Detroit. Recently UHY LLP, in conjunction with UHY Cares took on the Ronald Sock Challenge to help Ronald McDonald House Charities of Southeast Michigan raise money for their expansion campaign. In just over a week, UHY raised more than $3,000.

In June, employees from UHY LLP's Michigan practice in conjunction with UHY Cares, purchased and sported nearly 200 pairs of red and white socks to be a part of the "Ronald Sock Challenge." The challenge is both an awareness campaign and fundraiser for the Ronald McDonald House Charities of Southeast Michigan.
With UHY adding to the success of the challenge, the total amount raised by companies across Michigan is close to $20,000.
The challenge started as a friendly local office-versus-office competition for a good cause. But because it took place at the same time as UHY's National Leadership Conference (NLC), they turned it into a company-wide event and received contributions from their colleagues around the country. Employees at all levels had a great time "socking" co-workers (pay-it-forward concept), dressing up with their families and submitting creative photos to add to the fun of the competition.
Bob Potter, president of the mid-Michigan Chapter of Ronald McDonald House Charities, and Tom Alongi, active supporter of Ronald McDonald House Charities, were both instrumental to the success of the campaign at UHY. Bob even wore a pair of the socks during his speech at the NLC which resulted in the generous donations from the attendees of the conference.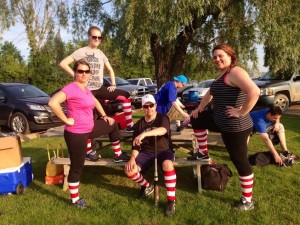 "The Ronald Sock Challenge has raised thousands of dollars for the Ronald McDonald House of Detroit," says Jennifer Litomisky Executive Director of Ronald McDonald House Charities of Southeast Michigan. "Companies like UHY have been champions of the challenge and we are very fortunate to have their support. This challenge started in May and continues to be a successful fundraiser and social awareness campaign."
Ronald McDonald House recently opened a new location in Detroit, and the Ronald Sock Challenge is one component of the charity's expansion campaign. The new house will feature a much bigger living space than the current location and will allow families of sick children to feel more at home during a difficult time in their lives. Funds raised during the Ronald Sock Challenge will go towards the expansion of the house and making the families more comfortable during their stay. The goal for the expansion campaign is to raise $3 million by 2016 and they have raised nearly $2 million so far.