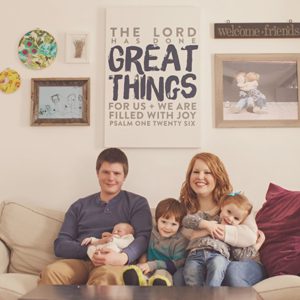 Rebecca Smith is what she describes as a "creative entrepreneur." She started by creating cute bags. Then she created a business to sell the cute bags. Then came the most creative move of all. She created a mission.
This mother of three is the owner of Better Life Bags, a Hamtramck-based design and product company. The name comes from the company's mission that each bag needs to make someone's life better.
Better Life Bags, which celebrated its five-year anniversary this fall, does more than just give out paychecks. They are part of a business community that is growing within Detroit, Hamtramck and neighboring cities to build a community. To build solid lives. To build people up so they can buy houses, afford transportation and maintain their dignity in the process.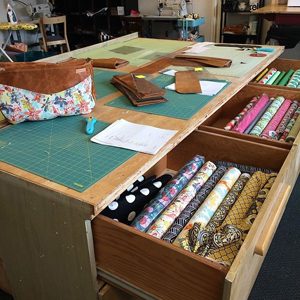 There are other businesses out there – incredible examples like The Empowerment Plan and Rebel Nell – that are helping women break out of homelessness, abusive relationships or other negative situations. Better Life Bags is another kind of life-changing company – a for-profit operation that is committed to fair wages as well as giving back 10 percent of its revenues to its employees and the community. For example, it made donations to Hamtown Farms when it was in jeopardy of losing its property.
What the business makes is shared with love, compassion and empathy. That's because of Rebecca's desire to create social change within her hometown. So she found and hired a sewing collective of women, most who are from Yemen and Bangladesh. They work every day, side by side, as equals. That means being paid fairly (Rebecca included) for the work they do every day, together.
For most of these women, this is the only way they can work. It is the only income they can bring home to their families because of culture, tradition or other reasons.  They can fulfill their desire to contribute, and their desire to provide,  in an 800-square-foot studio space along Jos Campau.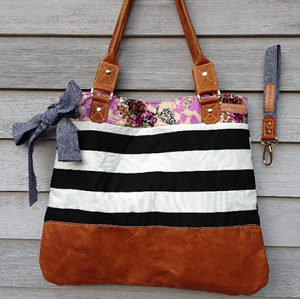 She calls it "Custom with a Cause." The bags, laptop cases and purses involve customers in the design process, as it allows them to select basic bag styles and then customize the bags by choosing from a variety of fabric and materials, as well as add-on options such as key-chain hold or tassel.
Rebecca doesn't have a business degree; she graduated with an expertise in elementary education. She was preparing for the birth of her son in 2009 when she started looking around for just the right diaper bag. It needed to be roomy. It needed to be durable. Most importantly, it needed to be stylish.
Not finding what she wanted, the crafty Rebecca made her own. It took her all day to make that first bag. Proud of her work, she posted its picture on Facebook. Here's where the power of social media comes in.
"I got a never-ending string of orders and custom requests," Rebecca said. "People were designing and creating the bag of their dreams, and not just diaper bags. I had hit a hot button – custom bags."
From the start, she wanted to do something that involved her family's mission of giving back. So she named the company "Better Life Bags." Not only was the income going to help her family, but she wanted the money to help others. She had gotten a gift card from her brother for Kiva, so she started giving a percentage of the company's profits to that microloan fund, helping low-income entrepreneurs in developing countries.
"It's not that the bag is making your life better. By purchasing these bags, it's making someone else's life better," she said of her online store.
Then the Smith family moved to Hamtramck in April 2010. Rebecca looked around at her new home – a city where 27 different languages are spoken. A city where the median income is $23,000. And where housing values were falling by 80 percent or more.
Business started picking up, and Rebecca couldn't keep up with the orders. She called on her neighborhood friend, a Yemen woman. Working together, she and Rebecca tried to keep up with demand.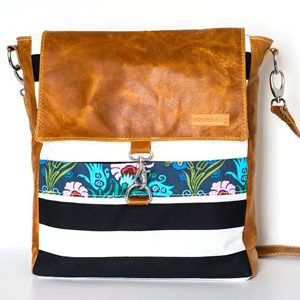 A naptime hobby exploded when she added new accents to the bag, such as leather. So Rebecca hired her friend permanently. Then she added another neighborhood woman, this time from Bangladesh.  And another. At this tiny Hamtramck workshop, they use their skills and earned a living.
Today, there are five core team members and seven seamstresses at Better Life Bags. The profits from the bags have helped Rebecca take care of her family – but also helped the women she hires take care of theirs. They share pictures of the things they've purchased – bunk beds for their kids, dining-room tables for their kitchens. And that percentage that once went to Kiva? It now stays closer to home, going to her employees first and her community next.
"We realized that 10 percent we had been giving to Kiva could be used here. We can zone in just on our community and the needs of these women," Rebecca said. "We're living and working among people who are struggling. We just want to do what we can."