Optimism is the big news coming out of this year's holiday-spending predictions, and businesses of all stripes are likely to benefit from this wave of consumer confidence, shopping experts predict.
Additionally, "Free Shipping Days," much like the one introduced by mass merchant Target, are likely to boost shopper loyalty. But that is just one way consumers are going to look for ways to stretch their budgets, experts add. Target announced free shipping on all orders through Dec. 20.
The National Retail Federation in its annual Holiday Consumer Spending Survey released last week shows that the average person celebrating Christmas, Kwanzaa and/or Hanukkah will spend $804.42, up nearly 5 percent over last year's actual $767.27. NRF's survey, conducted by Prosper Insights & Analytics, is now in its 13th year.
Some of the key takeaways from the survey include a huge rise in Web gifting: The Average shopper will do 44 percent of their holiday shopping online, the most in survey's history. Shoppers also will continue to search for sales and big discounts via coupons. Plus, consumers will spend lots of hours comparison shopping either at home or right in the store.
The NRF survey found consumers will spend an average of $459.87 on gifts for their family, up 6.5 percent from $432.00 last year, and $80 on gifts for friends, up from $75.00 last year. Those celebrating the holidays will also spend more on gifts for their co-workers ($26.23 vs. $24.52 in 2013), and others like their babysitter and even their pets ($30.43 vs. $26.65).
Spending on traditional items such as decorations and food will remain flat: according to the survey, consumers will spend an average of $104.74 on food, $53.68 on decorations and $29.18 on greeting cards and $20.30 on flowers.
Free shipping also will be a big draw for online shoppers. Free Shipping Day is a one-day event during which participating merchants offer free shipping with delivery by Christmas Eve. The seventh-annual event is scheduled this year for Dec. 18, 2014.
Nearly 70 percent of respondents to Accenture's annual holiday spending survey said free shipping was their primary incentive for shopping online. Comscore's 2014 UPS Pulse of the Online Shopper found close to a third (30 percent) of respondents will hold off on buying online until free shipping is offered, while 50 percent will ditch their digital shopping carts if their orders don't quality for free shipping.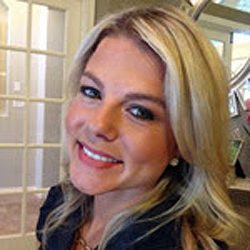 Hold onto your credit cards, warns frugal-shopping expert Andrea Woroch. Though the price war between online sites and traditional retailers seems like it would yield more options for finding bargains, there's more going on behind the screen. Woroch is a nationally-recognized consumer and money-saving expert for Kinoli Inc., who helps consumers live on less without radically changing their lifestyles.
According to Internet Retailer, 20-percent of prices change daily on competitive products sold online, with some of the most popular items fluctuating prices every few minutes. This practice is commonly referred to as "dynamic pricing," Woroch said, and something consumers have had to deal with for quite some time.
Woroch recommends shoppers use price-alert services, coupon-code sites and newsletter sign-up offers to make sure they know when their favorite retailers have holiday sales. She also says online retailers will price match if you ask; don't be afraid to email questions or concerns via chat windows. Following stores on social media such as Facebook or Twitter also may garner you more discounts for your shopping list, she said.
"I scored a 30-percent off coupon code for Heels.com on Twitter and received a 15-percent discount for a booking on Hotels.com for "liking" their page on Facebook," Woroch said. "Ultimately, it pays to follow your favorite brands on social media as retailers find increasing value in engaging with their loyal customers."