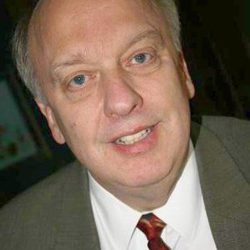 At this point in his career, Curt MacRae is happy to have veteran business partners instead of employees. It's a distinction that MacRae takes very seriously.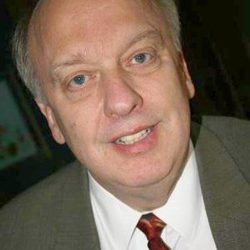 That's because the people he works with at Curtis Funding Group in Coldwater are more than some folks he hired or work alongside him. MacRae said they are true partners in every sense of that word, working together to make their equipment leasing and financing company the success it has been.
They're veterans, MacRae said, because they have years of experience in this field, just like he does. And although some people might think that "experience" is costly or comes at a risk, MacRae believes these partners are the best at what they do for a variety of reasons.
"I opened up … with the plan to 'go it alone,' with no staff, no sales team – I fully expected to work well into my retirement years without the expense and restrictions of staff," MacRae said. "Within six months, I had been approached by four individuals, who were experienced, ethical, hard-working, like-minded people and who wanted to partner with me to provide their expertise, and build a new client-base with this new company."
It was the right move for him and the business, he says. "We had similar business ethics backgrounds, similar goals, and a common commitment to collaborate to make us all more productive; no one needed hand-holding on how to do his job."
Here are the top reasons why MacRae says working with experienced people makes sense for any company:
1. They all know the industry. "Experienced people know what they're doing, have already established their business ethics, and don't need a lot of guidance – collaboration is key for us, more key than guidance, as we all help each other," he said.
2. They know how to work hard. "Experienced people have the strength of 'been through that before,'" MacRae said. "Since we work almost exclusively with business owners, our clients are generally pretty experienced, and they expect a service provider to understand their needs and have the experience to relate to them."
3. They know how to work with clients. That means offering top-notch customer service and advice, MacRae said. And they'd rather build alliances than stake out their so-called territory. "We not only provide funding, but we provide counsel, guidance and support to our customers, prospects, and funding sources," he noted.
4. They have the ethics to do things right. "It is more important for us to do the client's second and subsequent projects than the first one, so we strive to earn that repeat business," he noted. "We believe our people, our values and our processes make us the best and we strive to maintain that level."
5. They want to be at work. And they plan on sticking around, MacRae said. "Experienced staff provides stability; when employers think the 50-something will leave early, I maintain the 30-something is more apt to do so," he said.
6. And they're not afraid of technology. "On our team, our oldest member is our most technically adept; being at a retirement age, doesn't mean we have to retire, or even lose our edge, technically or otherwise. We operate in five distinct geographical areas, and we stay connected to our clients and to each other by technology," MacRae said.
That said, he isn't against hiring younger people. Not at all. Rather, he hopes to be an advocate for experienced workers.
"Curtis Funding Group does not discriminate against younger people joining us as we firmly believe that young people can bring a dynamic, charged, efficient result to a business, and they offer some unique positives," he said. "However, the team of professionals that has joined us here has heavy experience and it works well, too. Hiring managers should take note."