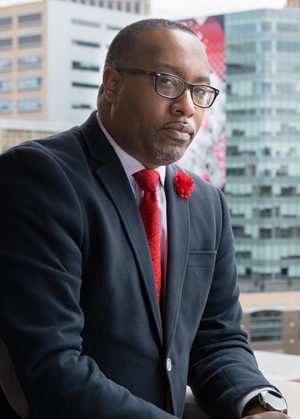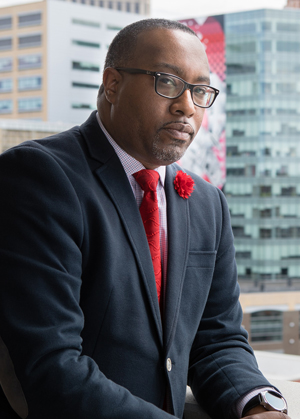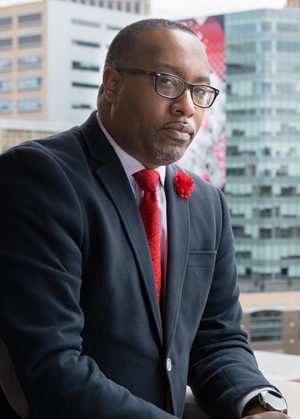 Think you're a good photographer? Or do you wonder if your Instragram game is strong only because of the filters. Well, Shawn Lee, founder of Southfield-based Shawn Lee Studios and director of photography for the upcoming TEDxDetroit event, says you're probably right on both counts.
Lee is a photography instructor for Schoolcraft College in Livonia, Michigan and is the CEO/President of the Multicultural Association of Professional Photographers (MAPP), national affiliate of the PPA. He is the founder of The ROCK THAT Photography Conference & Tradeshow, the only national level recognized conference geared toward diversity which hosts photographers from around the country for three days of high-level instruction in Detroit.
Lee offered some thoughts on photography, becoming a better shooter and how to use that art well and within your legal rights.
Q: Can anyone become a good/great photographer and how do they do that? Classes, trial and error?
A: Certainly anyone can become great at photography. There are a few things a person needs to do to become good…Education, Education, Education! Always be in a place of learning. Surround yourself with photogs who have great skillset and shadow them. Find accredited platforms of education whether online or schools or workshops by tried and true professionals and spend money to learn. My final piece of advice to become a better photographer is 'repetition'. Photography is a skill learned over time by doing it consistently. Once you start, don't stop! Keep photographing. You will be able to see your photography getting better if you keep at it.
Q: What should every businessperson know about photography and how it impacts their business?
A: It's very difficult to change first impressions so every business should lead with its best foot forward when it comes to photography. Never depend on cell phone photos, poorly rendered images captured from online and amateur non-skilled photographers to tell the story of your business or brand. What you put out in the world as far as the photos that lead your brand will speak for you. If those photographs are bad, then the perception of your business will be the same. Always do the research to find qualified professional photographers that know how to execute imagery that properly speaks to and portrays the intent of you and your business. It may cost you more money, but the end result will pay dividends for you in the long haul.
Q: Why is it important to know where your photos come from and not to just "use" any image off of the Internet?
A: Just because you can easily find photos on just about every search engine in existence does not mean you have the right to use them. Most photos found online 'are not' public domain (meaning free to use) and someone owns the rights to those photographs. If your brand either knowingly or unknowingly used photos from the internet to help further or advertise your business you could certainly be held liable for copyright infringement and sued for damages. It is important for every business owner and marketing department to know exactly where photographs are coming from whether hiring a photographer, buying stock photography or even using 'free' stock photos. Be aware so you don't pay a steep price somewhere down the road.