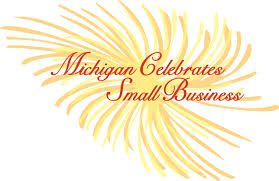 While it's no longer news to say Michigan businesses are experiencing a resurgence in economic health, having come from a point where the state was ranked at or near the bottom of any number of lists dealing with the lifeblood of commerce, there is a headline that at least some business leaders hope will capture the attention of lawmakers.
The job of turning around Michigan isn't done.
That message comes from Doug Rothwell, who serves as head of Business Leaders for Michigan, a roundtable of the top 75 CEOs in the state.
"Most of the actions that need to be taken have to do with investing in infrastructure and talent," says Rothwell, who also chairs the executive committee of the Michigan Economic Development Corporation.
Yes, the state has had 11 consecutive quarters of growth, essentially the exact opposite of what formed the economic landscape in the bleak years that began in 2008, rather quickly turning Michigan into dead last of 50 states when it came to job creation.
Clearly, Michigan's largest employers continue to be much more optimistic about the state's short- and long-term economic prospects than they have been even in recent history.
Indeed, a survey released in late April said expectations of Michigan businesses for that growth to continue in the next six months are higher than for the nation as a whole, 54 percent and 34 percent respectively.
None believe the economy will get worse over the next six months.
"Job providers continue to be bullish on the state's economic prospects and are backing it up with increased hiring and investment," says Rothwell.
Optimism aside, now is not the time for complacency, he adds.
Rather, actions as outlined in a revised Michigan Turnaround Plan, updated for 2014, call for the state to continue an improvement trend in four key areas: jobs, income, Gross Domestic Product, and population.
"There's a good indication that things are going in the right direction," says Rothwell. "There's no question we're in better shape. We've benefitted from a resurgence in manufacturing and companies have become tremendously more efficient."
But Rothwell and others say what's required to maintain that momentum is a combination of investment in infrastructure and initiatives to make education more affordable.
The infrastructure part will require higher taxes, says Rothwell, adding that it's been 17 years since Michigan did so.
"The amount you need to fix the problem is too big to do it simply by prioritizing spending," he adds. "But improving education doesn't need new taxes. We've cut support for education more than any other state in the last decade."
But it's when you begin to look at individual companies, including the businesses that made it to year's Michigan 50 Companies to Watch, that the progress takes on substance, especially in stories of reinvention and turnaround that bode well for a strong future.
Here's a look at some of those companies, which were honored at the 10th annual Michigan Celebrates Small Business event May 6 in East Lansing.
Standouts from the 50 companies were the following Small Business Administration award winners:
Michigan Counselor of the Year: David Broner, SCORE Mentor
Main Street USA Award: Leaps and Bounds Therapy Services PLLC, Alison Barnett, owner
Government Contracting: Engineered Materials Technology Inc. (EMTECH), Chris Hunt, owner
Innovation of the Year: REL Inc., Adam Loukus, vice president
Young Entrepreneur of the Year: Tyler Decker, owner, Pure Liberty Manufacturing
Jeffrey Butland Family Owned Small Business of Year: Veenstra's Garage, Michael Veenstra, president
Veteran Owned Small Business of Year: ATIGroup Inc., Michael Bunting, principal/CEO
Small Business Person of the Year: Michael Nevins, CEO, Full Spectrum Solutions
—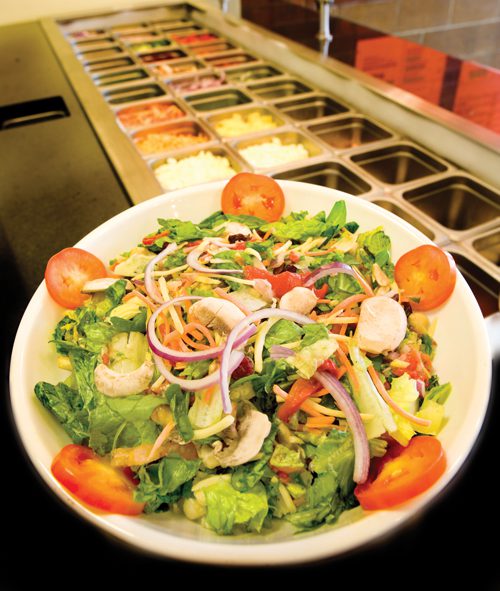 The Big Salad
Grosse Pointe Farms
One of those stories is that of John Bornoty, who began building a chain of restaurants in what might be, to quote Charles Dickens, the "worst of times."
Bornoty, who had worked in the software industry in the mid 2000s, had ostensibly retired, until his wife Beth got tired of him being underfoot.
One day, on a business trip to New York, Bornoty walked across the street to a deli with a small salad bar, but with a twist: staff serving the customers.
He liked what he saw. A lot.
"My wife is a healthy eater and we started researching the idea, which took about a year. There were only a couple of other players and they weren't doing it well."
But when The Big Salad opened its doors in Grosse Pointe, it was just ahead of what is arguably one of the most painful periods in recent economic history.
"I had two weeks of heyday," says Bornoty, a hint of a smile in his voice.
Oddly enough, what likely saved The Big Salad from a quick and painful demise was Bornoty's lack of restaurant experience.
"I didn't have a lot of bad habits to break," he notes. "Instead, we were able to design our business from the ground up."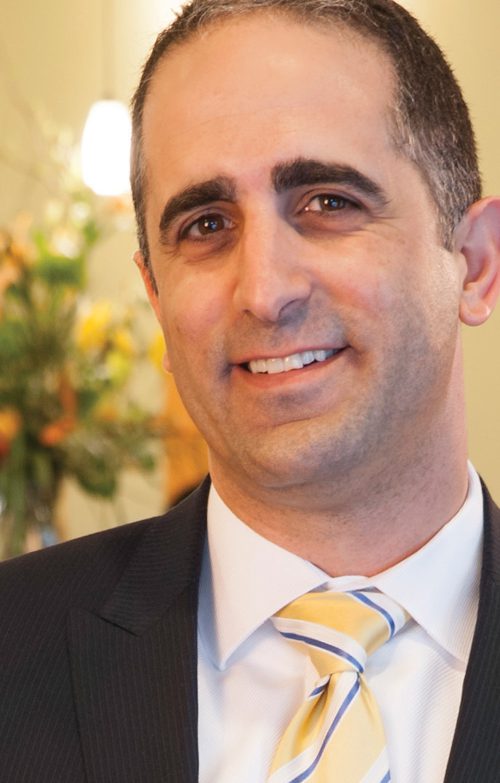 Bornoty's experience in technology was also a key ingredient in the success of The Big Salad—now five locations strong, all of which have been profitable from day one.
"The restaurant industry was so far behind the tech world and this is a game of pennies," he adds. "You've got to be watching everything all the time if you're going to be growing and staying profitable."
One of those areas to watch is the hiring and retention of staff.
"It's one of the things we do differently," says Bornoty. "We don't hire, we recruit, and it's mandatory that our owners [three of the five restaurants are franchised] interview weekly, whether they need people or not."
When staff do come on board, they typically stay on average six months—which Bornoty says is twice as long as other restaurants can expect.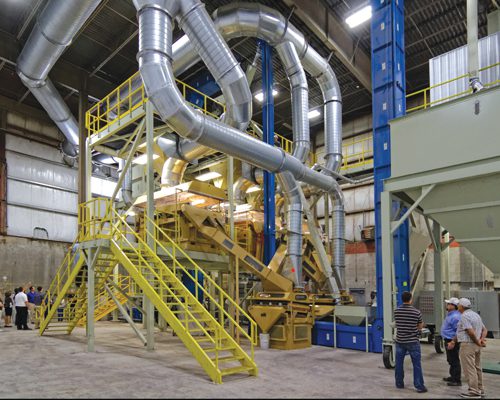 Everbest Organics
Munger
Staying on the food track, imagine a 5,000-acre farming operation, a family enterprise that's perennially losing money.
That's what Jim Sadelberg was facing in 2002, even with two sons who were ready to take the torch that was first lit by Sadelberg's grandfather in Michigan's Thumb.
And then Sadelberg and his wife DeAnn began looking at organics.
"We were starting to look at chemical carryovers, the residual impact on a current year's crop from what we sprayed on the previous season. I could see we were hurting our crops and impacting yields, even as the chemicals took away from weed control."
Seeing a supply and demand equation that favored organics, the Sadelbergs began the transformation, including the three years of farming chemical free that is required before a farmer can label a crop organic.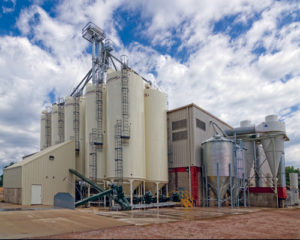 Today, Sadelberg's two sons, one of whom was getting a four-year degree in agbusiness management when they first began the transition, are both involved in the Everbest Organics enterprise, one of Michigan's largest, with a processing operation and elevator subsidiary the family acquired as part of the new business model.
They now farm half as many acres but make more money, even with the extra work that's required to stay ahead of weeds and monitoring the health of soil without the use of chemicals.
365 Retail Markets
Troy
While still dealing with food, the idea behind Joe Hessling's 365 Retail Markets is more about the presentation of technology that replaces traditional workplace vending machines.
Marketing the systems behind the operation, basically a Software as a Service model, Hessling and his 50 part- and full-time staff partner with traditional vending machine operators, who fill coolers with a wider variety of products.
"We provide the expertise and consulting," says Hessling. "One of the reasons we're so successful is that we've slipped in with existing operators, who are able to go out to customers that have already provided the space. Their message is: take this out, expand the product offerings and your method of payment."
Traditional lunchroom operations are what Hessling calls "a glorified honor system" with no real security.
In 365 Retail Markets, the improvement in quality and selection (35 percent of the products being fresh fruit and salads) has created an employee benefit. "From a corporate perspective, they get to ride that wave by promoting more healthy options."
Dynamic Conveyor Corp.
Muskegon
Curtis Chambers, an injection molder who needed a way to get parts from under his machines, began toying with conveyors when he couldn't find what he needed. That was in the mid-1970s. By 1991 that business had a name of its own—Dynamic Conveyor Corp. —and a brand: DynaCon.
Today, one of Chambers three daughters, all of whom share ownership, runs the enterprise.
Under the leadership of Jill Batka, Dynamic has created a second product line that's focused on the food processing industry.
Made mostly from the same plastic that's typically used to make cutting boards, DynaClean is the right product made of the right material, says Batka.
"Food processors want a conveyor system that's easy to clean," she adds. And while most of her competition makes a product based on welded stainless steel components, the DynaClean system emphasizes ease of disassembly, making it easy to clean, sanitize and put back to work.
"When conveyors aren't moving product, they're not making money," notes Batka. "And when they're being cleaned, it's costing money."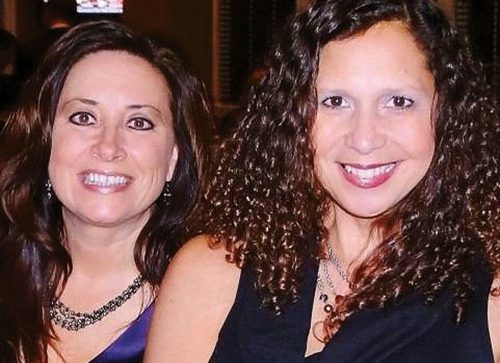 Edge Partnerships
Lansing
Edge Partnerships, a public relationships agency, got its start when its founders, then working together at an area health care organizer, found themselves continually searching, often unsuccessfully, for the ideal agency.
Lorri Rishar explains what happened the day when one of her direct reports, Angela Witwer, waltzed into her office.
"After more than six years of doing that search, she said 'why don't we open the one agency that we're always looking for?"
Edge Partnerships was the answer.
Rishar, now CEO and at the time in the middle of completing an MBA, says it wasn't long before Edge Partnerships had signed its first client.
Today, the client list is long and both Rishar and Witwer, the firm's president, say it's been worth every hour they've invested.
"Any outsider would look at us and say it's been smooth sailing, but we work really hard to make it work. And we play hard, too," adds Witwer.
All the while, the company has remained on solid financial footing.
"We have a fun work environment and everyone here feels like they're an owner. We pay them that way and treat them that way too," says Rishar.
And although many clients are also friends, Edge is a serious business that's focused on results. "We make sure we deliver," says Witwer. "It doesn't matter how many hours it takes. It matters that you're happy."
Double O Supply & Craftsmen Inc.
Byron Center
It may be one of the most basic businesses imaginable, but Mike Otis says the firm his family started in 1997 has been a good place to work for many of the eight children in a blended family, half of them named Otis, the other half O'Brien.
Hence, the name "Double O."
But plans to turn the enterprise, which was at one point growing at a 20 percent annual rate, into a $20 million venture by the year 2020 ran into the kind of roadblock experienced by many other Michigan companies: the recession.
"We thought, 'how about we survive?'" quips Otis, who says even through the downturn the company was able to grow, albeit at a slower pace. Double O is a distributor and installer of windows, doors, cabinets and countertops.
And yes, they survived, unlike some of his local competitors, likely some of them even friends. "It's sad really," says Otis. "They were some good locally owned companies."
When the economy began recovering, Otis says he "got serious" about growth. "We pulled the trigger on some things we had planned before."
In the big picture, however, Otis says Double O's success is more about creating a different type of company.
"We are certainly intent on remaining profitable but we have the heart of a non-profit."
Bulman Products Inc.
Grand Rapids
Another Michigan-based enterprise, Bulman Products, which produces a line of rolled paper dispensers, was set to undergo a generational passing of the torch to the son of Jack Kirkwood, who had bought the enterprise in 1982.
And then Jim Kirkwood died suddenly, leaving his widow, who has since remarried, faced with a decision.
"My father-in-law asked me what I wanted and I told him, 'I want to own it'," says Ann Kirkwood-Hall.
Having earned a business degree from Michigan State, Kirkwood-Hall had worked in human resources for a number of small companies, in the process learning an awful lot about small business and was ready to take the reins.
The purchase was finalized in 2012 and Kirkwood-Hall, the first full year of ownership behind her, has no regrets.
In fact, she is actively working on a plan to grow Bulman internationally. "We're looking for distributors and building a network."
Kirkwood-Hall is also proud to continue a 20-year tradition of including a group of special needs adults affiliated with the Hope Network, a faith-based organization in Grand Rapids.
BridgeGuard Inc.
Hancock
Clearly, not all husband/wife business stories have to do with the man in the family taking the lead.
Such is the case with the Upper Peninsula company now known as BridgeGuard, which was formed in 1998 by Dorothy Ruohonen, who worked as a traditional draftsperson, which at the time involved working on a drafting table without the aid of the computers now taken for granted.
Incorporating the business in 2003, Dorothy eventually approached her husband, Jay, about participating in the business.
A banker by profession, Jay would be the much-needed extra help Dorothy needed to support an operation that had grown to as many as 8-10 employees.
And then 2008 hit, effectively shriveling the Ruohonens' market for CAD services.
But what they did have was an idea first presented by an engineering friend of Jay's, one that has led to the current model (and current name of the company), a system that mounts on a vehicle and scans bridges using infrared and high resolution visual technology to accurately document the otherwise unseen stress cracks and hidden wear and tear that could lead to eventual failure of a bridge deck.
The diagnostic tool offered by BridgeGuard benefits government owners of bridges in at least two ways, one being the speed of the initial scan, which eliminates the need to close or slow down traffic.
In those traditional situations, workers take a common hardware chain, swinging it along the bridge deck and listening for the hollow sound that would indicate a point where the concrete will need repair or replacement.
"We're able to deliver a much better data set that helps the bridge owner make a better decision," says Jay Ruohonen.
Indeed, one of the benefits is being able to essentially rank a number of bridges as to which should be repaired and when, the "deliverable" being a computer file that can be loaded into survey equipment for future bridge repair projects.
Akervall Technologies Inc.
dba SISU Mouth Guards
Ann Arbor
Dr. Jan Akervall, a Swedish born Ear, Nose and Throat physician with a sub-specialty in oncology, was all too aware that it was not uncommon for surgeries to result in injuries to teeth.
The existing mouth guards common to operating rooms weren't sufficient to prevent the problem.
As a result, Akervall invented his own, creating a business that is growing under the leadership of his wife, Sassa Akervall, the company's chief operating officer.
"It was more like a side project," notes Sassa Akervall of the effort to develop the SISU mouth guard, now a line of products that includes models geared toward high-impact sports, team sports, children, and a mouth guard that prevents night grinding of teeth.
Developing the firm with help from organizations that include Ann Arbor Spark, SISU has eight employees working from a 15,000-square-foot building that includes the ability to conduct its own experiments.
Sassa Akervall says SISU expects to eventually bring production in-house.
The SISU line of products, made from what is essentially a type of memory plastic (heated, it forms to an individual's mouth shape), range in price from $20 to $35.
A Pass Educational Group LLC
Farmington
Andrew Pass, an educator by training, took on his first contract as an instructional designer shortly after launching his firm in 2009.
He's never looked back.
A year later, there was so much business that Pass began looking for freelancers with whom to work (he now has a full-time staff of 13 and more than 500 associate contractors). A Pass works with educational publishers of all sizes, developing assessment questions, curricula, and lesson plans.
A key to the success of his firm is the process Pass uses on each and every project, starting with a set of 100 questions new clients must answer before the work starts.
"By doing that, we develop a deep understanding of what they want done," says Pass. "Then, once we start, we develop a first small slice of the project as a sample, which we submit. Hopefully it's what they want, but if they tell us otherwise, it's still early in the process that changes can be made without a lot of rework."
While Pass is more of a supervisor than a content developer, he does take a hands-on role in the operation of the company.
"I'm involved in as many conversations as I possibly can be," he notes. "But I believe the most important thing that an owner can do is to hire good people and then trust them."
Carbon Media Group
Bingham Farms
It may be one of the most basic plays in the media universe.
Deliver content tailored to a group of enthusiasts then connect those readers and viewers to advertisers who meet their needs.
That's the case with Carbon Media Group, a company with three such networks—OutdoorHub, ActionHub and AgHub—appealing to enthusiasts in three distinct sectors.
CEO Hyaat Chaudhary says the firm, which began as a traditional print display advertising network (it was founded in 2007 by real estate tycoon David Farbman), is now focused on websites as well as providing premium video content through connections with set top boxes like Roku or online.
The company's growth is nothing less than spectacular, with connections to about 500 websites, about 50 of them owned by Carbon Media Group, delivering an estimated 22 million visitors every month.
Chaudhary says Carbon Media Group has also become the largest multichannel network on YouTube's sports category, with more than 45 million views per month.
Many of the businesses honored as Michigan 50 Companies to Watch will likely also make Corp! magazine's award list as Michigan Economic Bright Spots and Entrepreneurs of Distinction. A gala celebrating those companies was to be held June 12 at VisTaTech Center in Livonia. A story on the winners will be online beginning June 19 at www.corpmagazine.com.