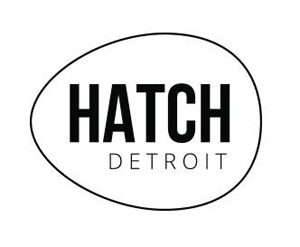 Imagine being a young, hungry entrepreneur again. You're looking around for help, hoping that someone else sees the potential in your idea like you do.
That is one of the many reasons why Hatch Detroit, sponsored by Comerica Bank and Opportunity Detroit, is such an essential competition. The competition, which recently announced its Top 10 business ideas, awards $50,000 in cash and an estimated $200,000 in services to its winner.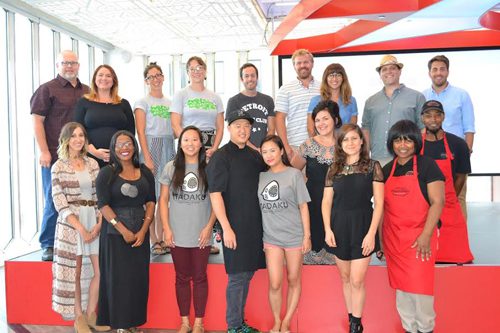 And that is why it is not only exciting but essential to vote, participate and follow the Hatch Detroit contest. Starting today, you can vote for the top 10 businesses during this primary voting period, which runs through Aug. 18. You can vote for four at a time to single out the finalists who will compete for the $50k prize.
This year's round includes a good variety of ideas, including clothing retailers, an urban farm, eateries and more. Jenaveve Biernat, who opened Meta Physica Massage in Midtown in 2013, hopes to expand from a one room massage studio to a full wellness center.
"We have applied for grants, secured loans and are using our personal savings to make this happen. The Hatch Grant would be used specifically to help finish the buildout and purchase the saunas and kitchen equipment. We believe in preventative self care and we believe in the city of Detroit," Biernat said.
Organizers said they had more than 150 applications for this year's contest, which is sponsored by Comerica Bank and Opportunity Detroit.

The top 10 businesses seeking public votes are:
· Ash & Anvil is the first company to design clothes specifically for younger, shorter guys. After launching a successful eCommerce store, they're expanding to a brick & mortar location. "For the 1 in 3 American men that are 5'8″ and below, buying clothes is tough. Clothes are made for models that are 6'1″, not for guys like us. Us shorter guys have three options when shopping: buy custom clothes, tailor everything we purchase, or, if you're lucky, shop in the kid's section alongside toddlers and their parents," said Steven Mazur. "At Ash & Anvil, we make clothes specifically for shorter guys. Our first product is the Everyday Shirt, a casual button down meant to be worn untucked. We launched our online store this past November and sold out of our inventory in the first five weeks. While we started with the shirt, our ultimate goal is to offer an entire wardrobe of clothes for shorter guys."
· Bird Bee is a lifestyle clothing boutique offering a mix of modern bohemian, vintage inspired and contemporary clothing, shoes, jewelry and accessories. "Winning the Hatch Detroit contest will allow me to turn my pop-up shop into a flagship brick and mortar retail store with a larger selection of merchandise for more than just women. Bird Bee is more than just another boutique, it really represents a lifestyle of creativity, adventure and expressiveness. I am thrilled to be among so many great businesses competing in the contest and I can't wait to see all of us grow and succeed," said Taylor Bolleber.
· Brut Detroit will be Grandmont Rosedale's neighborhood wine bar, making wine approachable, affordable and fun for everyone through wine tastings, events and friendly service. "Brut Detroit it honored and delighted to be a semi-finalist! To win $50,000 would mean the difference between us continuing to operate popup wine tasting events and being able to open our own full service wine bar, and finalizing our dream to build a community-centric gathering space in Grandmont Rosedale," said owner Nicole Mangis.
· Chugga's Main Street Bakery is a women owned, family operated bakery that is looking to open in Highland Park. They specialize in breads using simple all natural ingredients that are healthy and nutritious. "We are a family ran business in Detroit, right now we work out of Peaches and Greens on Third Ave. Our specialty is Monkey Bread in several different flavors, but we make many other items, like pies cakes cookies and cobblers. Right now we are working out of a shared kitchen and working on getting our own location. That is what Comerica's Hatch Detroit funding will help us to do. That is why we applied for the contest. We want to keep my Grandma's legacy going for generations to come. We utilize her recipes, no preservatives no chemicals, just good old plain simple ingredients," said Ruth Bell.
· Corbé is a ceramic design and manufacturing studio located in the North End of Detroit looking to open up retail space. They handcraft porcelain wares that are simple and useful, built for the modern home and table.
· Coriander is looking to expand their urban farm and catering business into a brick & mortar café, featuring casual, affordable, healthy food in a rustic, beautiful environment in Detroit. "We are super excited to be a Top 10 finalist in the Hatch Detroit Competition! Coriander Kitchen and Farm is working to open a true Farm to Table restaurant in the Jefferson Chalmers neighborhood, at the Detroit River Sports Marina at the end of Alter Rd. Imagine spending a day on the river and ending with a healthy lunch or dinner overlooking the canals with a cold pint of Michigan beer without leaving Detroit! We can't wait for you to come kayak to table with us," said co-owners Alison Heeres and Gwen Meyer.
· Detroit Dart Club hosts Nerf battles, offering a fun way to engage kids and adults in exercise. They're looking to expand to a second, larger location in Southwest Detroit. "I'm very excited to be in the top 10 for Comerica's Hatch Detroit contest by Opportunity Detroit! Detroit Dart Club currently hosts private Nerf parties inside the Russell Industrial Center," said Connor McGaffey. "We do a lot of corporate outings and birthday parties. Our groups range in all ages. We are looking ahead to a much larger location that can offer open play/drop ins and be able to accommodate larger groups. Winning Hatch would be a big step into making that happen."
· ITADAKU (it-uh-da-ckoo) is a fine-casual sustainable sushi shop opening in Corktown. They make fine dining quality sushi at an affordable price, using sustainable seafood and organic produce. ""We are so thrilled to be a part of the Hatch competition, and taking a step closer to opening our doors in Corktown. We're determined to provide Detroiters access to high quality sustainable sushi at an affordable price," said Mike Han.
· Meta Physica Massage will open a Wellness Center offering therapeutic bodywork, full spectrum infrared saunas, a raw juice bar, an herbal apothecary and health inspired retail, meditation classes and community workshops. "I opened Meta Physica with the motto that massage should be considered a necessity, not a luxury. I also believe that massage is for everybody and set the price point to benefit both the public and the therapists," said Biernat, who opened Meta Physica Massage in Midtown in 2013. "Meta Physica Wellness Center will offer multiple massage rooms, several private saunas, a raw juice bar, an herbal apothecary and donation based community workshops. After a long search, we secured our new location at 1701 Trumbull in Corktown and plan to open there before the end of the year."
· The Natural Market's vision is to open a boutique specializing in Handmade Bath, Body & Home Products and customized fragrances.
To vote in the primary, please visit HatchDetroit.com/vote, Hatch Detroit's Facebook page or vote in person at the following locations:
· 11 a.m. – 2 p.m., Tuesday, Aug. 16 at EASTERN MARKET, SHED 3
· 4 p.m. – 8 p.m., Thursday, Aug. 18 at GRANDMONT ROSEDALE FARMERS' MARKET
The primary voting period will close Aug. 18 at midnight. Finalists will be announced Friday, Aug. 19 and the general election voting period will begin. The finalists will present their final business pitches to a panel of judges before the winner is announced at the Hatch Off event Friday, Aug. 26 at The M@dison Building in Detroit.