Many employers may think that wellness programs are too expensive to provide, especially for a small business. However, lack of a wellness program may cost businesses even more.
According to Kandi Lannen, director of wellness at Priority Health, wellness programs lower company health care costs, improve work flow, increase employee morale and enhance company benefit packages.
A study by the Chapman Institute shows that companies with onsite health promotion have on average a 28 percent reduction in workers being absent and a 26 percent reduction in health care costs. Another study, conducted by Virgin Pulse, shows that wellness programs helped more than 80 percent of employees reduce their stress levels and feel more positive about their work culture, which also lead to less absenteeism and more productivity.
Wellness programs don't have to be complicated and expensive, Lannen noted. These are activities employers can organize and execute with low out-of-pocket costs that will stress the importance of employee well-being. Workplace wellness is a winning strategy for everyone.
While companies may not have the budget for a robust wellness program, there are simple ways employers can improve office wellness. Lannen suggests the following budget-friendly wellness program ideas:
1. Map indoor and outdoor walking trails accessible to employees of all abilities. Measure the distance in halls and around the building to help employees set walking goals.
2. Offer incentives for employees who walk or bicycle to work or for those that park farther away and choose to walk further.
3. Offer flexible lunch periods and breaks to encourage individual and group walks or stretches.
4. Give employees a flexible schedule option so they can arrive in the morning at a time of their choosing or work from home if they need. This is a zero cost benefit that can give employees a work-life balance and is a huge perk for many employees.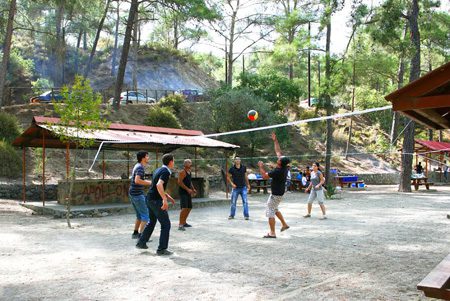 5. Negotiate a discounted rate for employees with a local gym or health club. There are many ways to pass corporate health discounts down to employees for local gyms, YMCAs and health product vendors.
6. Post calories and nutrient contents on vending machines, lunchroom tables or in the cafeteria to encourage employees to choose healthier options.
7. Post local fitness classes or events on an internal calendar or billboard. Create sign-up sheets for intramural sports, posters for marathons or charity runs, or information about free exercise classes offered at a local gym or club.
8. Create a safe space in your building where employees can de-stress after a tough day.
9. Invite various health and wellness vendors and practitioners in the area to conduct wellness workshops for employees. Try contacting a local chef to conduct a cooking class to inspire employees to cook healthy at home for their families.
10. Organize company picnics, team building and other group outings. Schedule these outings at least a few times a year for employees to feel appreciated and encourage camraderie.