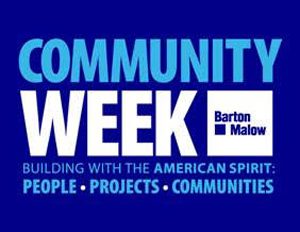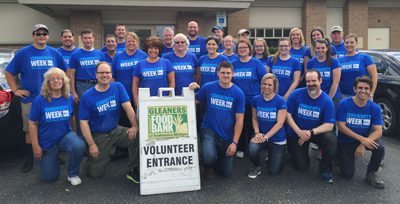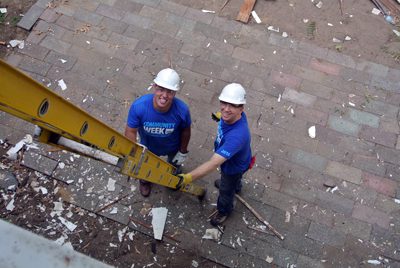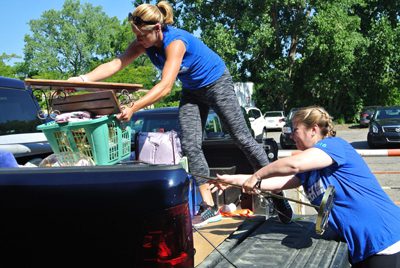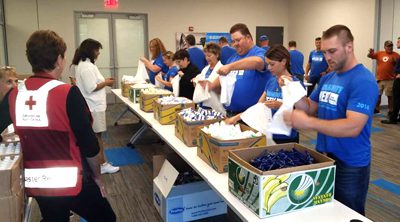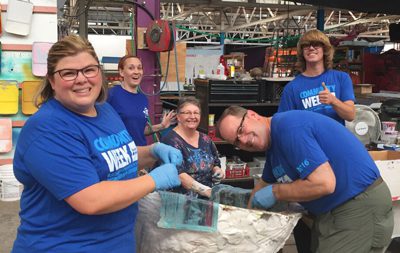 After 90 years in business, it makes sense that a company like Barton Malow would feel invested in its community.
Yet it is still impressive to see how much this Southfield-based business invests into the cities where it operates, invests and constructs new facilities for companies of every kind.
Recently, the Barton Malow Company (BMC) hosted its third annual Community Week. BMC provides construction services for industry-leading commercial construction projects nationwide. Locally, this includes Detroit's new Little Caesars Arena for the Detroit Red Wings hockey team.
Each year, BMC employees dedicate one week to volunteer activities throughout the communities in which it does business. This year, there were 35 different volunteer opportunities across all of BMC's regions, and a goal of 500 employee participants companywide. In Metro Detroit, there were approximately 250 volunteers.
Throughout the week, local BMC employees provided volunteer services at:
·     Grace Centers of Hope in Pontiac
·     Forgotten Harvest in Oak Park
·     Gleaner's Food Bank in Warren
·     The Parade Company in Detroit
·     Judson Center in Royal Oak
·     Goodwill Industries in Commerce Twp. and Canton
·     Humble Design in Pontiac
·     American Red Cross in Southfield
·     Boys & Girls Club of Oakland County in Royal Oak
·     Habitat for Humanity in Oak Park
·     Life Remodeled in Detroit
It was a busy week for everyone who got involved as a volunteer, company officials said. For example, the BMC crew headed to Denby High School in Detroit to clean up blight and rehab the surrounding neighborhoods for Life Remodeled. The team also had a great time volunteering with Humble Design for Community Week, furnishing a home for a family in Detroit.
The business, founded in Detroit in 1924 as the C.O. Barton Company by Carl Barton, has 12 regional offices across the United States. Barton Malow employs about 1,800 team members, including 900 tradespeople, and provides construction management, design-build, program management, general contracting, technology and equipment installation services for industry-leading construction projects nationwide.
BMC provides construction services through a variety of delivery methods with focused capabilities to increase safety, quality and productivity through its self-perform trades and technology applications. The employee-owned company is consistently ranked among the top construction firms in the U.S. and has market niche expertise in automotive, health care, higher education, industrial, energy, federal and government, K-12 education and sports/special event facilities. Annual revenues exceed $1 billion.