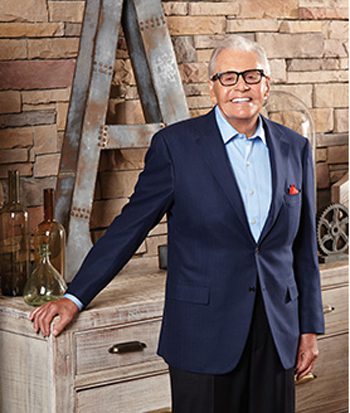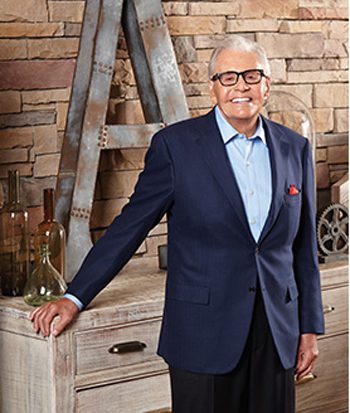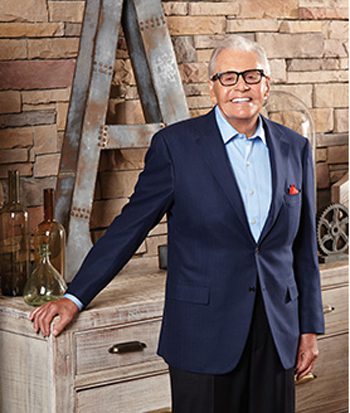 He was the kind of executive you knew by name. It is likely most people recognized his face as well with his many public appearances, events and activities around Michigan and Metro Detroit in particular. Art Van Elslander was known throughout the Midwest for his philanthropy, furniture stores and big personality.
Van Elslander, 87, died Sunday after a year of treatment for cancer, Diane Charles told the local media on Monday.
According to Art Van Furniture, its namesake founder began working in a Detroit furniture store as a young man. "In just a few short years, he was ready for a bigger challenge and opened his own store on Gratiot Avenue and 10 Mile Road in 1959. His founding philosophy was to provide the community with quality furniture at great prices, with always high standards of customer service," the website says.
Known then as Art Van's, Van Elslander was the sole employee of the store, which featured Danish and contemporary home furnishings. Though Detroit's economy was struggling, the company grew and later the name was changed to the current Art Van Furniture. In 1973, Art Van Furniture moved its headquarters from 12 Mile and Van Dyke Road to the 14 Mile location in Warren, where it is still located today.
After 59 years, Art Van Furniture operates more than 100 stores throughout Michigan, Ohio, Indiana, Illinois and Iowa, including freestanding Art Van PureSleep mattress stores, Art Van Flooring stores, and Art Van Furniture franchise locations, as well as a full-service e-commerce website.
Reaction to Van Elslander's death highlighted his many local accomplishments.
"The City of Detroit lost one of its greatest supporters and philanthropists today. Furniture may have been Art Van Elslander's business, but Detroit always has been his heart," Mayor Mike Duggan said in a statement.
"Art's kindness and generosity seemed to have no limits," Duggan stated. "Thanks to his support, families across metro Detroit and the nation are able to share in the annual tradition of America's Thanksgiving Day Parade. Our premature and critically-ill newborn babies are being given the best chance at a healthy life at the Mary Ann Van Elslander Neonatal Intensive Care Unit at St. John Hospital & Medical Center. And his extraordinary pledge of $20 million for the Solonus Casey Center will help to revitalize another city neighborhood.
"There will never be another 'Art Van.' He will be terribly missed and fondly remembered," Duggan added.