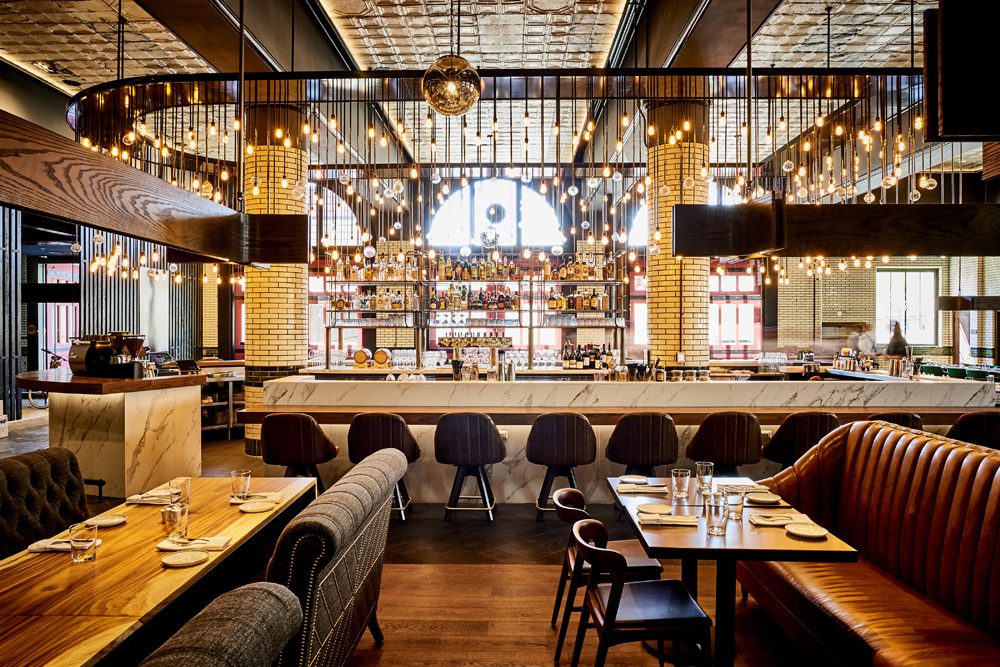 Since he arrived in Detroit, Thomas Lents has been surrounded by well wishes, hearty handshakes and a kind of "magic," as the new executive chef of the Apparatus Room describes it.
That's because Detroiters of all kinds – residents, visitors and promoters – are excited to have a great new place to eat, a big hotel to enjoy and the support of Lents himself, who hopes to serve as a mentor to other chefs in Detroit.
"I wanted to bring back the energy to this corner," said Lents, who operates the Apparatus Room inside the Foundation Hotel, a former Detroit Fire Department headquarters across from Cobo Center in downtown.
And, just as Lents hoped, "the place has been crowded every night," he said. "I wanted the dining room to be big, jovial, festive and loud – a place where people could come and congregate."
Lents, who grew up in Battle Creek, returned in Detroit in 2017 after a well-received stint in Chicago, time in Vegas and overseas. His food experience spans two decades, and his techniques have earned him all-important Michelin Stars.
At the Apparatus Room, Lents has brought in a menu that focuses on local foods, a Midwestern approach and a Chef's Table that allows him to interact with patrons. (His Chef's Table recently was named the top Michigan restaurant by The Detroit Free Press as well.) He's where he wants to be.
"I want to open this up to as many people as possible – I want to listen to what the city wants," Lents said.