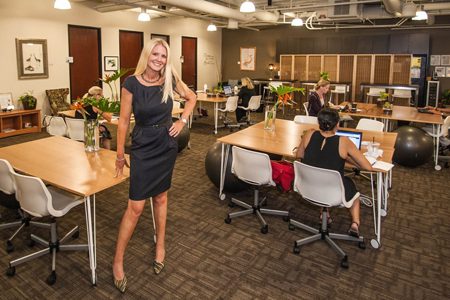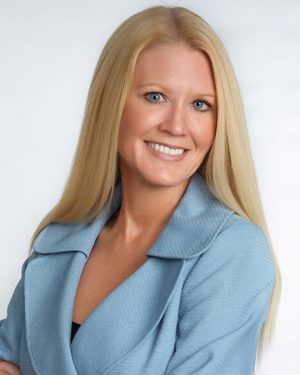 Starting your own business can be an exciting, intellectually stimulating time, but it also can feel isolating as you leave behind trusted co-workers and the social life of a busy corporate office.
As the telecommuting trend continues to grow, freelancers expand their reach and companies look for ways to reduce costs, more people are going to be working from home or starting their own businesses. A higher percentage than ever are going to be women, looking to boost their career potential or restart their working life after an absence.
That is where Felena Hanson comes in. The long-time entrepreneur knows the pains of starting, running and expanding your own company. As a result, she has founded Hera Hub, a spa-inspired shared workspace and community for female entrepreneurs with locations all over the world. Hera Hub has vast potential, Hanson believes, and she is continuing to expand as quickly as female business owners are.
Here's what Hanson knows for sure: A study by Intuit predicted half of America's workforce would be freelance by the year 2020. Additionally, the U.S. Census shows more than a 30 percent jump in women business owners. And she says women who are thinking about becoming entrepreneurs (or are already) are natural communicators and need support.
Hera Hub is an "as-needed, flexible work and meeting space that provides a productive environment for growing businesses," says Hanson. The business supports hundreds of freelancers, entrepreneurs and nonprofits in more than 16 industries, so far.  Hera Hub members have access to professional space to meet with clients and to connect and collaborate with like-minded business owners, thus giving them the support they need.
So far, she and her partners have built three successful locations in Southern California as well as Phoenix, Washington, D.C., and Stockholm, Sweden. Her next mission is to support more than 20,000 women in the launch and growth of their businesses by 2020.
Hanson founded Hera Hub on the belief that women are the future, and women will be responsible for the next wave of prosperity in the United States.
Lonely path can become community
"Entrepreneurship can be a lonely path and a lot of folks are trying to do it in their spare bedroom," Hanson said. "Rather than wade through it alone, shared workspaces offer a way to find community and support. That's why they've grown in popularity so quickly."
Hanson says women are uniquely suited to working on their own, but they are naturally drawn to collaboration and communication.
"Women love to bounce ideas off one another," Hanson said. "It's important to get that feedback from one another and from fellow business owners who are building things differently than you are. It gives you perspective on your own work."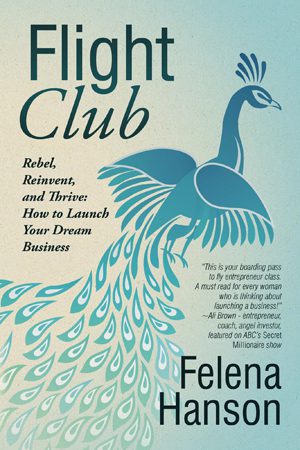 Hanson says getting feedback has been critical to her success. With her first taste of entrepreneurship coming when she was just 8 years old, Hanson's now 20-year career has spanned from technology startups to digital marketing agencies, and her client list includes DirecTV, Epson, CNN, and Union Bank.
After running a marketing strategy business out of her home for eight years, Hanson knew she had to find a cost-effective/flexible place where she could escape the isolation and daily distractions. She was excited to stumble on the concept of co-working and shared office space, but found most of the existing spaces were designed for other audiences. She knew a female-friendly space could fill that void and launched the first Hera Hub in August 2011.
Along with starting Hera Hub, Hanson also is author of "Flight Club—Rebel, Reinvent, and Thrive: How to Launch Your Dream Business," which provides tools and resources to women in every stage of launching their business. The book is part of Hanson's journey and path to entrepreneurship, stories of over a dozen inspiring women, tools to help the reader discover their dream business, and finally, a step-by-step process to get that business off the ground.
Hera Hub attracts a variety of women, with ages ranging from the very young to the young at heart. With an average age being in their 40s, the women may have hit the so-called glass ceiling. They may have focused on family life and now want to focus on their careers. But mostly, they believe they can do their jobs better and want to get out on their own, Hanson said.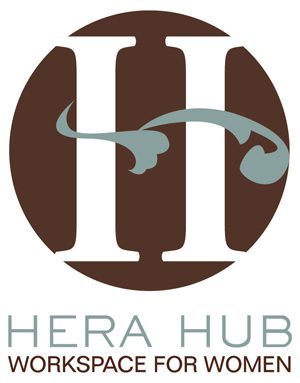 "Women have a secret weapon in business – our instincts," Hanson said. "Women have a very keen sense of instinct when it comes to business. We should use the things that are unique to us, and that is how we connect to people and situations. We are natural collaborators rather than competitors. And female-centric workspaces allow us to be ourselves."
That's not to say men are not invited to the party – Hera Hub is open to any gender. Still, only about 1 percent of its members are male, but they do bring great insights into the conversations held at the Hera Hubs across the globe, Hanson notes.
Hanson hopes to spread Hera Hub as far as it can go – the latest location in Sweden shows that the business model she worked so hard to develop has legs and is willing to travel.
"I truly believe the more women we have who step into entrepreneurship benefits all of us because women hire women. Women give other women an opportunity to grow as they grow," Hanson said. "I also think it will change the tone of business frankly from a competitive model (and) that will have a ripple effect into corporate culture."