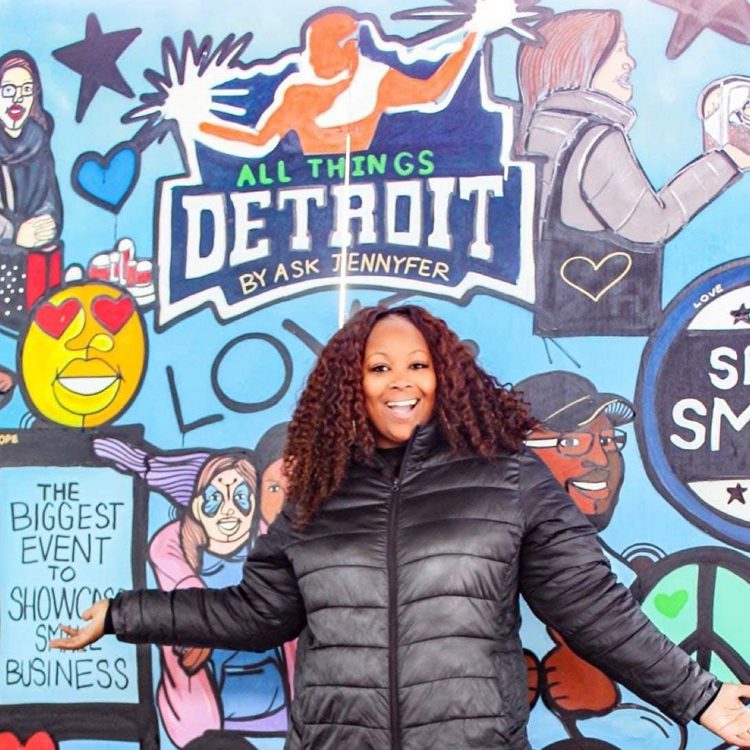 You might know Detroiter and small-business advocate Jennyfer Crawford because of her highly attended All Things Detroit shopping events. But did you also know she used her marketing skills to create an All Things Detroit Day?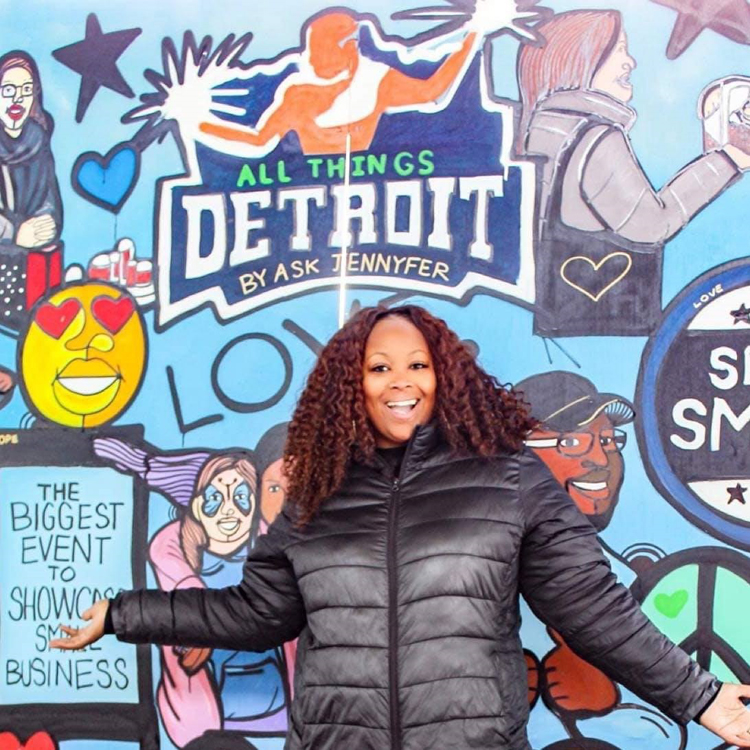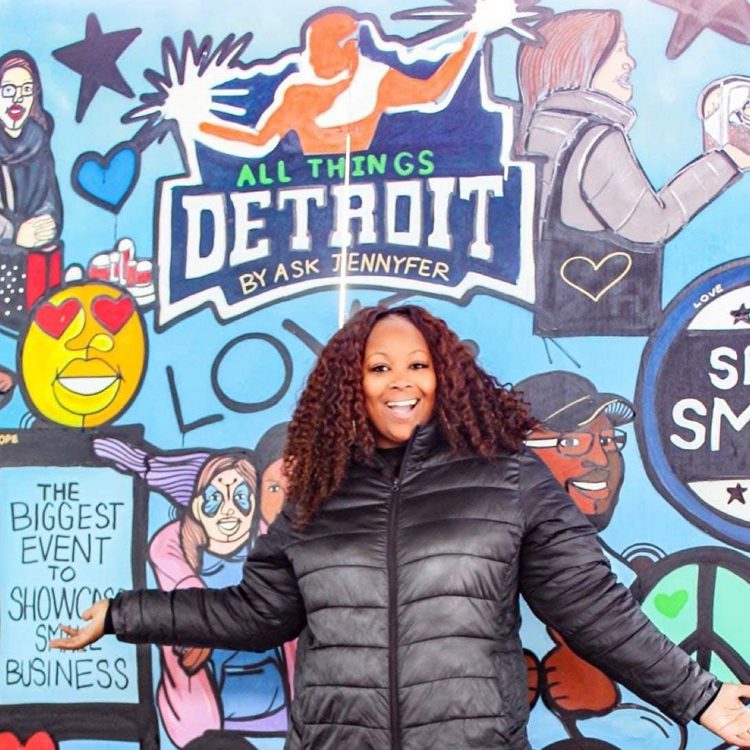 Most people see these unique holidays on calendars and social media. There are special events for National Cheesecake Day or National Thank a Mail Carrier Day. Sometimes, they're silly. Sometimes, they're serious and ask people to take a moment in their day to remember a particular event or person. Whatever the reason, the National Day Archives asks for a day to honor that person, place, event or what have you.
Crawford, who has made her name promoting small businesses and Michigan entrepreneurs, thought about what she could do. She had heard of these holidays, and she wanted to make her work and that of her clients stand out. Plus, she wanted a way for the public to notice the products and services that Michigan companies had come up with for us all collectively to enjoy.
That is why Crawford reached out to the National Day Archives and started working on creating her own day. The result is pretty cool – the group officially proclaimed April 5, 2020, as All Things Detroit Day.
So how did she do it? Some Googling and website research – in other words, if you want a national day in honor of your business, cause or interest, you likely can do it just like Crawford did.
How she did it
Her story starts back in November, when one of her events was slower than usual, perhaps because of the extra cold weather. Crawford said she thought about it, and she wondered what she could do that might be different for the next event. Her mind wandered to Small Business Saturday, and how that garners so much support for small-business owners around the area, state and nation.
Soon enough, she was in front of her computer, where she went to the Internet for some inspiration and next steps. Crawford said she wanted something that honored Detroit, its entrepreneurs and its larger-than-life personality as a metro area. So creating a national holiday for All Things Detroit made sense. With a few keyboard clicks, the day was set.
"We are all small business owners working to accomplish our dreams," she said. "It's helping small business owners find those loyal supporters, customers for life, that makes a difference and helps them succeed."
Spring events
It's the perfect date for such a proclamation – All Things Detroit returns April 5 and Nov. 1, 2020. All Things Detroit is held in Sheds 3, 4 and 5 at 2934 Russell Street in Eastern Market in Detroit. All Things Detroit draws more than 12,000 shoppers to Eastern Market each time it is held. And more than 250 businesses participate each time.
In addition to All Things Detroit, Crawford is the curator behind the new small business marketplace at the Detroit Spring Home & Garden Show March 21-22 at TCF Center. Each summer she works with DTE Energy and the Downtown Detroit Partnership to organize The Night Market at Beacon Park, Market Thursdays at Beacon Park and Market Fridays at Cadillac Square.
Crawford has taken high-profile roles, working with the NAACP National Convention in Detroit in 2019 and as director of MarketPlace for TEDxDetroit the same year.
"I love curating and creating events here in Detroit because I feel I have found the secret formula that helps to connect people in the community," Crawford said. "When crowds come out to experience an event I have organized, they are supporting small business owners. I like to think I am offering something different, helping others discover their next favorite product."