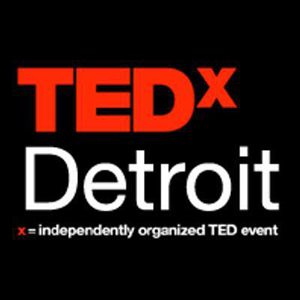 If you've done a TED talk, you likely have a significant following, you are a practiced public speaker and you have something to say about technology, entertainment or design.
Over the past 34 years, TED—which originally stood for "Technology, Entertainment, Design— has become a worldwide phenomenon. The New York-based nonprofit, which describes itself as "devoted to Ideas Worth Spreading," has grown into an annual event, attracting a growing and influential audience from many different disciplines united by their curiosity and open-mindedness—and also by their shared discovery of an exciting secret.
Recently, TED held its annual flagship conference under the theme The Age of Amazement. TED2018 hosted 1,500 attendees from 57 countries for a five-day program of more than 100 speakers and performers, including talks from this year's 20 new TED Fellows and seven Senior Fellows.
What is a TED talk? It is a speech from a newly famous, widely known or longtime interesting person that follows TED's signature format of short, powerful talks lasting three to 18 minutes. There are TED talks all over social media, shared freely between people who feel inspired by the information and enthusiasm contained within.
"Both as a media platform and an annual conference, we strive to be a voice of sanity, reason and insight in today's increasingly polarized dynamic of outrage," said Chris Anderson, who heads the organization.
In the last year, the organization has seen a nearly 40 percent year-over-year increase in views and listens across all channels. To date, there have been nearly 11 billion views and listens of TED content on TED.com and other channels, a number that has accelerated now to more than 3.2 billion views a year.
Factors contributing to its growth include:
—A growing global TEDx community, which has hosted 23k+ independently organized TEDx events worldwide to date and published over 100k talks on YouTube for a total of 2+ billion views. In 2017, two-thirds of views came from outside the US, and overall views increased 80 percent year-over-year.
—An international volunteer translator network more than 30,000 strong that has published subtitles and transcripts for nearly 130k online TED Talk videos in more than 110 languages.
—Expansion into several new content channels and experimentation with new formats, including podcasts, global primetime television, and original Facebook Watch video series—many in languages other than English.
—Initiatives include TED mobile and TV apps, localized in more than 20 languages with support subtitles in 100+ languages, which now see more than 40 percent of users experience TED mobile apps in a language other than English.
—TED also helps to organize independently run TEDx events, designed to help share ideas in communities around the world. One such event takes place in Detroit, where organizer Charlie Wollborg is preparing for this year's event in Detroit in September. Wollborg is head of Curve Detroit Marketing Strategy & Creative Design in Pontiac.
"TEDx busts you out of your comfort zone," Wollborg says. "As professionals, we usually go deep into our field at traditional industry conferences. TEDx is the complete opposite of a normal conference. It broadens your perspective. Inspiration and innovation often lie outside our field. TEDxDetroit brings together architects, artists and accountants. Engineers, educators and executives. These people from very different backgrounds but with open minds cross-pollinate ideas and leave with a spring in their step, new ideas in their heads and the fire in their belly rekindled."
When Wollborg and the TEDxDetroit project team brought the event to the city in 2009, it was in an environment that he described as pretty bleak.
"If it wasn't burning, bleeding or bankrupt, it didn't grab headlines," he notes.
"We wanted to bring TEDx to Detroit to change the conversation, give hope to those people who were toiling away in the dark and to shine a light on the positive stories that were happening right here," Wollborg says. "Detroit has always been home to innovators. We're no strangers to reinvention. It's a hotbed of engineering know-how. An entertainment capital. And no one designs better-looking sheet metal. These values aligned perfectly with TED's focus on technology, entertainment and design. We wanted to bring all those people together to inspire them, to foster collaborations and get momentum going."
A decade later, Wollborg says the TEDxDetroit team is delighted that the narrative about Detroit has changed.
"We're still reveling in all the inspiring stories of the entrepreneurs that live, work and play here," he says. "Our mission is the same as we started: shine a light on cool people, places and positive ideas for the world from Detroit."