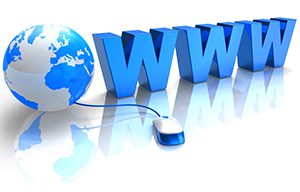 The White House announced Monday that 20 Internet companies have agreed to provide service to low-income Americans at a discounted price as part of an effort to make Internet access available to those who need it.
As part of the $1 trillion infrastructure package passed by Congress last year, some $14.2 billion in funding for the Affordable Connectivity Program is designed to provide $30 monthly subsidies ($75 in tribal areas) on internet service for millions of lower-income households.
With the new commitment from the internet providers, the White House announced, some 48 million households will be eligible for $30 monthly plans for 100 megabits per second, or higher speed, service — making internet service fully paid for with the government subsidy if they sign up with one of the providers participating in the program.
The White House said the agreement includes commitments from 20 leading internet providers — covering more than 80% of the U.S. population across urban, suburban, and rural areas — to either increase speeds or cut prices, making sure they all offer ACP-eligible households high-speed, high-quality internet plans for no more than $30/month.
From large providers like AT&T, Comcast, and Verizon serving dozens of states, to smaller providers serving rural areas like Jackson Energy Authority in Tennessee and Comporium in North Carolina, the commitments will allow tens of millions of ACP-eligible households to receive high-speed internet at no cost, the White House said in its release.
The administration is also launching a comprehensive effort to make sure as many ACP-eligible households as possible take advantage of this new program by:
Launching GetInternet.gov: GetInternet.gov is a simple, easy-to-use website with details on how Americans can sign up for ACP and find participating internet providers in their area.
Reaching out to eligible households through federal agencies: Households qualify for ACP based on their income or through their participation in one of several other federal programs, like Pell Grants, Medicaid, or Supplemental Security Income. Agencies that manage these programs will be coordinating an effort to reach out to households that qualify for ACP through programs they help administer. For example, the Social Security Administration will email all 1.6 million Supplemental Security Income recipients who have a "My Social Security" account, letting them know that they are eligible for the Affordable Connectivity Program.
Partnering with states and cities: The Administration is partnering with states and cities to spread the word as well. For example, Michigan, Massachusetts, Philadelphia, Mesa, Arizona, and New York City will text millions of eligible households.
Collaborating with public interest organizations: Public interest organizations, including the United Way, Goodwill, Catholic Charities USA, and UnidosUS, will train their national networks to conduct direct enrollment and outreach. And Propel, a mission-driven financial technology company, will provide information via the Providers app to connect more than 5 million low-income families with the program.
The Associated Press said Biden has made expanding high-speed internet access in rural and low-income areas a priority, consistently speaking out about low-income families that struggled finding reliable wi-fi, so their children could take part in remote schooling and complete homework assignments early in the coronavirus pandemic.
"If we didn't know it before, we know now: High-speed internet is essential," Biden said during a White House event last month honoring the National Teacher of the Year, according to the AP.