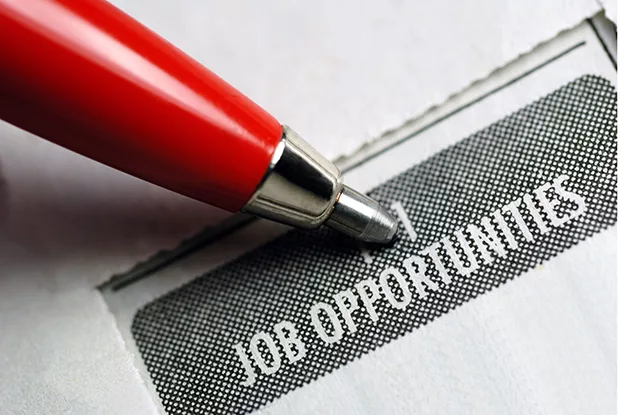 With solid job growth and the unemployment rate near a half-century low, the April jobs report is further evidence that the first quarter's contraction in GDP was a fluke and not a sign that a recession is underway. The jobs report covers a full month after the beginning of the Russia-Ukraine war and shows that the U.S. economy is slowing on the war's drag but not in outright decline. The jobs report also shows that wage growth is moderating, which will help slow inflation and make it easier for the Fed to engineer a soft landing.
Nonfarm payroll employment rose 428,000 in April, near Comerica's forecast of 425,000 and beating the consensus forecast of 380,000. Job growth in February and March was revised down by a net 39,000. By industry, job gains were notable in leisure and hospitality, up 78,000; education and health services, up 59,000; manufacturing, up 55,000; and transportation and warehousing, up 52,000.
The unemployment rate was unchanged at 3.6%; the consensus had forecast a decline to 3.5%, while Comerica had forecast an increase to 3.7%. The details of the household survey softened after big improvements a month earlier. In the survey of households, employment fell 353,000 after surging 736,000 in March, and the labor force fell 363,000 after a 418,000 increase. The labor force participation rate fell 0.2 percentage point to 62.2% and continues to be well below the pre-pandemic peak of 63.4% in January and February of 2020.
Wage growth is trending cooler. Average hourly earnings rose 0.3% after a 0.5% increase in March (revised from 0.4% in the prior release), matching Comerica's forecast and a hair below the 0.4% consensus. A good way to capture the trend in volatile data, the annualized rolling three-month moving average, slowed to 3.7% in April and was the slowest in twelve months (See chart). Average hourly earnings also slowed a hair in year-ago terms, to 5.5% from 5.6% in March.
Cooling wage growth makes it easier to see how inflation can slow this year. Nearly all business surveys cite intense wage pressure as one reason why inflation surged in 2021 and early 2022. Risks to inflation continue to be skewed to the upside from the war in Ukraine and Chinese lockdowns. But it is getting easier to see how downside risks to inflation could materialize, not only from slowing wage growth, but also from big increases in business inventories over the last six months, and a better functioning domestic supply chain that will mean less price pressure from shortages.
After adding just over 2 million jobs in the first four months of 2022, payroll employment is a bit more than a million shy of its pre-crisis peak. Job growth will likely moderate over the rest of 2022, and payroll employment recover to the pre-crisis level of 152.5 million during the late summer or early fall.
Bill Adams is senior vice president and chief eonomist at Comerica.