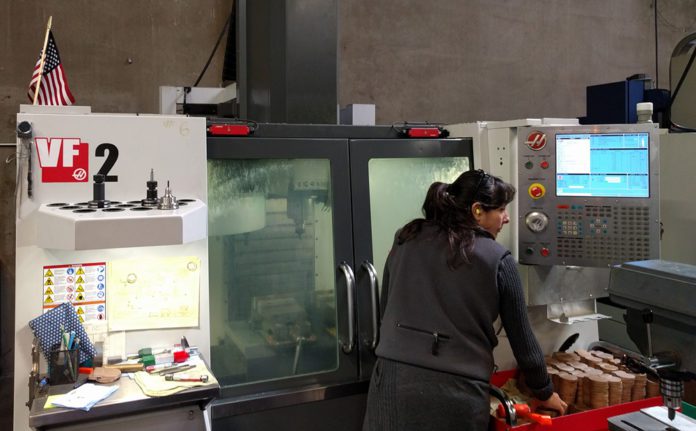 As the United States looks to remain competitive and move forward in a global economy, its manufacturing might is more important than ever.
That is why manufacturing companies need to stay ahead of the competition, look to innovate their processes and focus on productivity with a renewed sense of urgency, says Jeremy Goodwin, founder and CEO of SyncFab, a Silicon Valley-based business that is focusing much of its energy on the nation's manufacturing sector.
To that end, Goodwin and his SyncFab staff are working on what they call the Industrial Revolution 4.0, something they define as "smart manufacturing," using all of the latest technology to ensure American manufacturing is advancing.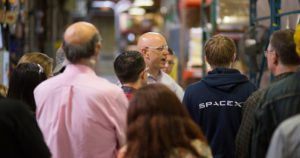 Sustaining growth through training
"To sustain true economic growth going forward, we need to focus on training our workforce, teaching them how to be more productive and implement manufacturing technologies to make us more productive as a nation," Goodwin says. "Those are efforts that will be game changers."
But before that can happen, more manufacturing companies need to get on board, says Goodwin. SyncFab and companies like it are now working side by side with manufacturers, encouraging them to invest in their people, their processes and their products. That way, these businesses can bridge the gap between where the United States is today and where it needs to be in the short and long term.
SyncFab seeks to revolutionize manufacturing and its related sibling, supply-chain management, through things like the Internet of Things, artificial intelligence, cryptocurrency and blockchain technology. While those ideas can be intimidating to small- and mid-sized companies, incentivizing them to research and implement these techniques into their processes is so important, says Goodwin.
At SyncFab, the company takes its deep experience in the industry and works with private companies and government agencies, educating on what bitcoin, cryptocurrency and blockchain can mean. It looks at projects that pay manufacturers who take on pilot projects or estimate new bids through cryptocurrency, effectively killing two birds with one stone, Goodwin says. The manufacturer learns new processes and gets paid for estimating and other jobs that they previously might have had to do for free or little cost.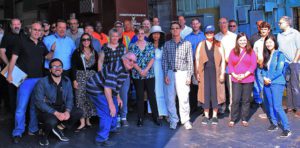 Blockchain and 'smart' contracts show promise
Ultimately, the goal is to help manufacturing companies use peer-to-peer blockchain or open ledgers to make the supply chain work better, streamline procurement, boost production and track transitions within "smart" contracts.
If it sounds complicated, that's because it truly is in some ways, Goodwin admits. But it's a challenge that both businesses and the government need to take on to ensure everyone can advance together within the necessary timeframe the United States needs, he adds.
Goodwin comes by this mission through his varied and interesting background in international finance, technology and as an entrepreneur. He is also fluent in Chinese and French, having worked abroad and within the United States for a number of organizations, including banks and financial institutions.
He founded SyncFab – a combination of the words synchronized and fabrication – to do what the company describes as "reshoring." The goal was to make manufacturing local again rather than watch it all go overseas where the creation of goods became "out of sight and out of mind."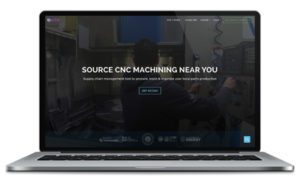 Reinvention is ongoing
In 2013, SyncFab created an industry first online design-to-manufacture interactive supply chain ecosystem partnering academics, entrepreneurs, designers, engineers and materials suppliers with local industry. The company has reinvented itself several times since then, Goodwin says, capturing the changing landscape and bring more partners, such as the federal and local government, into the picture.
Ultimately, Goodwin says he hopes SyncFab can help businesses reach the goal of getting to the so-called next Industrial Revolution – one that puts U.S. companies back in front when it comes to manufacturing. And the nation can get there if everyone works together, gets on board with new ways to do business and innovates in a systematic and unified way.
"That's where SyncFab has been working for the past five years since we were founded – to develop economic development solutions for manufacturing centers around the country," Goodwin says. "What we want is a smarter supply chain and individual manufacturers innovating. If we have the brainstorming on the shop floors, we can get there."