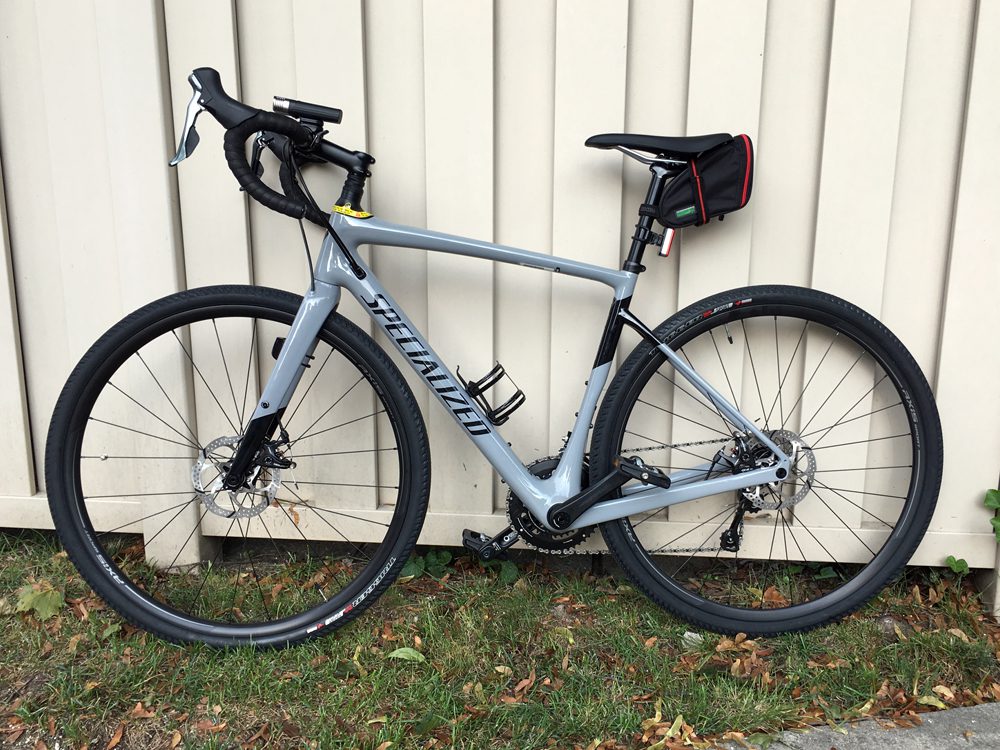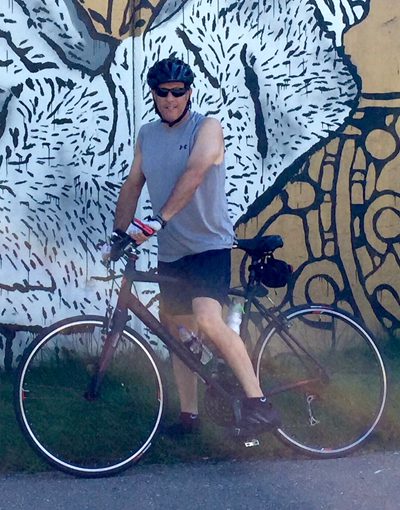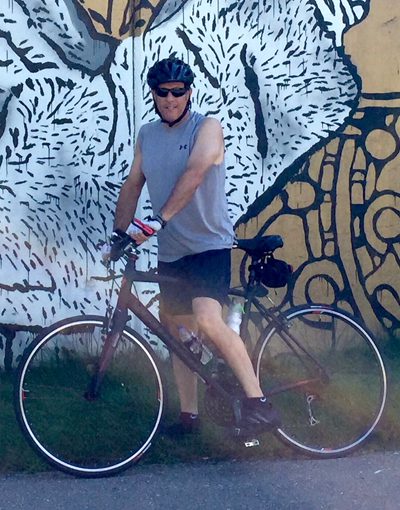 Tony Selvaggio, co-owner of Ferndale's Western Market, has made a career out of his love for good food. He's the kind of guy that enjoys sharing a meal with friends and exploring new dishes. But that love came with something else – a growing waistline.
"I had all of this wonderful food around me, but I was making the wrong decisions," Selvaggio says.
So Selvaggio took charge of his eating, his health and his exercise routine. As a result, the food and beverage industry expert says he now feels better than ever through a combination of whole, natural foods and a daily biking routine.
"It was like an epiphany – I've always had bikes, but I was choosing not to ride. I started slowly by walking and getting my endurance up. One day, I saw my bike sitting in the corner. I put some air in the tires and just got on. It started slowly but it grew from there," Selvaggio says.
Today, the Royal Oak resident is a kind of evangelist for bicycling, local bike activities and regular exercise, using his weight-loss journey as the foundation for healthier lifestyles. He owns three bikes: One for fun, one for fitness as well as a road and gravel bike.
"I'm having fun and losing weight. It's a great combination," Selvaggio says.
Starting a new habit
As spring heats up, Selvaggio is starting to get his bike ready to ride again, and he wants to inspire others to do the same. The first step, he says, is find a bike you like to ride. That means establishing a relationship with your local bike store, trying out some models and adding accessories such as a comfortable seat to get you going. Selvaggio seeks the expert advice of Paul Pasanen, a bike fitter at KLM Bike & Fitness in Birmingham.
Secondly, Selvaggio recommends finding a bike group or a friend or two to ride with on a regular basis. They'll help get you out on the road. He is a member of several bike groups in the area where he lives and he joins other rides in local communities to mix up the variety and keep him interested in exercising every day if he can.
Third, he says to look for new and exciting routes to keep the exercise interesting. Some of his favorite routes include rides through Oakland and Wayne counties, enjoying the established bike lanes and trails throughout Southeast Michigan.
Finally, he recommends using a smaller plate, adding juicing and a balanced diet to your everyday meals to make sure you're eating the right things in the right proportion. Fad diets may seem like a good idea, but they're not sustainable, Selvaggio says. Eating well with a fresh, balanced diet makes a lot more sense in the long run.
Staying with it
Selvaggio suggests bike-friendly snacks like bananas, healthy bars like Rx Bar, a simple peanut butter or hummus sandwich to maintain energy and plenty of water for hydration while you ride. Western Market grinds its own peanut butter fresh in-store. The staff also presses fresh juices daily with organic ingredients, like granny smith apples, cucumber, kale, spinach and lemon.
Simple steps resulted in a big impact, and Selvaggio says he hopes his experience with weight gain and the challenges of related weight loss will educate people about the importance of eating well. More importantly, he says he hopes people will sign up for bike races, Slow Rolls around Detroit and elsewhere to enjoy exercising in the Great Outdoors.
"You've got to keep it fun so it is something you'll want to do in the long run," Selvaggio says.