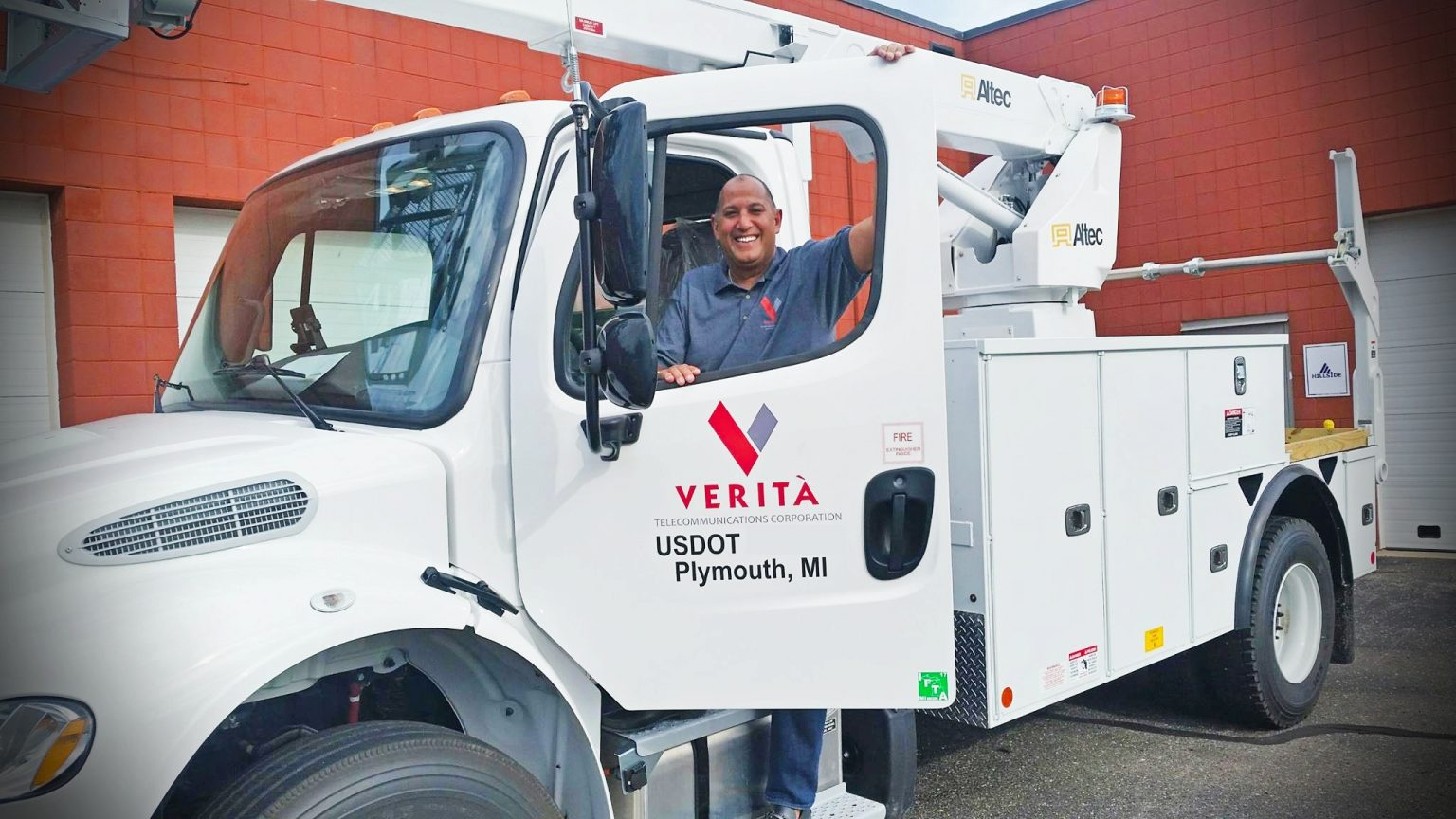 It's amazing to think that the world is practically running on pure glass fiber strands the size of human hairs.
Telecommunications and fiber optics are propelling internet and cell service providers to do two things: Extend service to places that don't have it and provide faster service to those who do.
That's where Michael Falsetti and his team at Verita Telecommunications Company comes in. As big companies like Verizon and AT&T move their services to the 5G network, they need professionals to install the new equipment outside. Verita is much in demand to get the fiber optics to towers, homes and businesses.
"In Michigan, there's probably 12 companies that do what we do, and not many of our size," said Falsetti. "We have offices in Indiana, Illinois, Ohio and Michigan. And we do design and permitting in house. We are mostly employee based."
He started the company in 2014 with five employees and, thanks to the growing need for internet service, today boasts more than 400 employees. In addition, he plans several acquisitions this year, which will grow the company even more.
"Our first [acquisition] will be in the wireless business. There's a lot of work to be done in the 5G world," said Falsetti. "We'll acquire a company on the wireless side, so we'll go to the tower sites, upgrade cables and powerlines. We will grow the wireless area."
Why the big deal over 5G? It's simple: Speed and possibilities.
Download speeds and lagging will virtually disappear. It preps for autonomous vehicles. And, "City leaders can use 5G tech for everything from letting traffic lights communicate with each other, to engineering smart buildings that waste fewer resources," according to a 2019 article in The Detroit News.
"The work he's doing is in such high demand. It's a valuable service he's offering," said Scott Stevenson, president, Telecommunications Association of Michigan.
Falsetti and Veritas are out front of the growing 5G wave in telecommunications.
"The way the state looks at us is we have great rates of pay for skilled and semi-skilled workers. We don't perform any services offshore. It's all about our growth. We're going to be sizeable and formidable. We have a great workforce that's highly empowered," said Falsetto.
Despite the labor shortage, which has been especially crippling for the construction industry, Verità ramped up staffing levels. Targeted growth for 2022 is a direct result of outreach to the Great Lakes Region and will top 400 employees and up to 130 subcontractors. With 50% growth in 2021, the company proved its ability to hire qualified staff who are onboarded to operate and serve clients in The Verità Way – a principle-based approach to employee safety, empowerment, communication and excellent client outcomes.
"We've seen an aggressive movement to plug the gap of the digital divide," said Falsetti. "It started at beginning of pandemic when we didn't have enough bandwidth to work from home. In this country, we're looking to build 40 million homes in the next decade, so growth will occur in telecommunications. It'll be a different world we'll have at the end of this decade because of the wireless and wired in telecommunications."