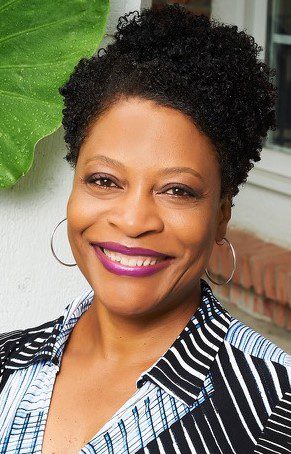 Grand Rapids, Mich – Housing Kent, a local organization working to increase access to affordable housing and decrease homelessness for families, children, and youth in Kent County will have a new leader at its helm, effective immediately. Eureka People, who previously served with the KConnect team as they worked through the three-year process of coordinating, interviewing, and planning the Common Agenda and Roadmap as a facilitator, is now the President of Housing Kent.
Eureka People helped lead the 130 public and private sector, nonprofit, and philanthropic organizations in Kent County who came together to examine the homelessness crisis over a three-year period. This demonstrated experience made People the perfect fit for President of Housing Kent. One of Housing Kent's major focuses is on eliminating the racial disparity that oftentimes comes with being housing insecure. Through the 2020 Common Agenda and Roadmap Report, "Redefining the Path Home," the Housing Kent team, led by Eureka People, will work to build a system for housing stability moving forward.
"Bringing Eureka into the leadership fold of our organization will not only propel the Common Agenda and Roadmap into action but it will also spark more community discussions on what stable housing looks like in Kent County," said Salvador Lopez, KConnect President. "Eureka will capitalize on existing efforts and organizations to create alignment within the county's current approach to homelessness. This approach will develop a comprehensive housing system ultimately resulting in an over one-third reduction of children and adults needing to access the homeless system in Kent County within the next five years."
People is an expert strategist, facilitator, and advocate and will bring this skill set to her new role as President of Housing Kent. Eureka has assisted leaders, organizations, and communities expand their collective capability for social change for more than 20 years in the social and private sector. She is an architect of change-making—building capacity in over 200 organizations, training hundreds of leaders, and facilitating more than a thousand meetings and engagement experiences. Key to her success is her skillful design and passion for harnessing the power of groups to deliver solutions previously unimagined.
"I am excited to lead this incredibly important organization," said Eureka People, President of Housing Kent. "It is an honor to serve in this capacity and carry out what we have planned over the past three years. This team and community are well-positioned to bring about a housing system that works for all and I look forward to seeing how we can support families on their path to housing stability."
For more information on Housing Kent and KConnect, please visit the respective websites we have linked.