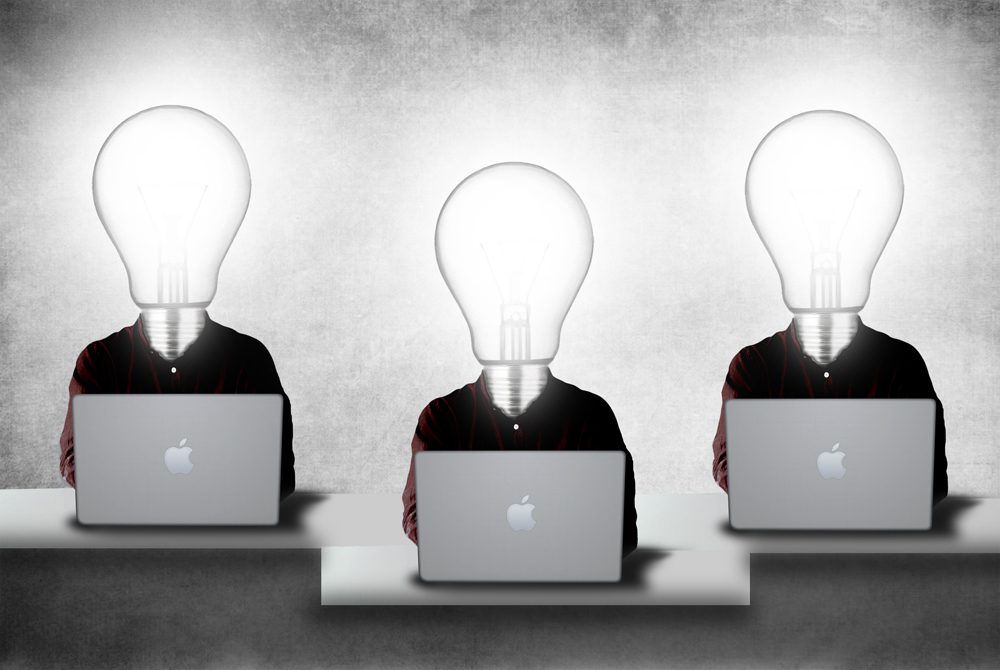 The balance of power for technology direction and spending continues to shift away from the IT organization toward the line-of-business (LOB) divisions. The results of our global Annual Logicalis Optimal Services Studies are mirrored by studies from industry researchers as well, all of which point to a trend: Over the next 3 to 5 years LOB will gain even more power for technology decisions and purchases. CIOs and other IT leaders are then left wondering what the future may look like.
Let's begin with a few reasons for the shift and then let's take a look at the challenges it creates for enterprises and finally, the future of organizational IT.
The reasons
For years, enterprise users in divisions from sales to manufacturing and customer service have complained, often loudly, that IT has been slow to respond, less than open about the effect of system and application upgrades, unwilling or unable to change direction and less agile, in general, than what the enterprise and its internal and external customers demand. They claim that IT organizations are not "business responsive."
IT organizations counter that these same divisions have gone around them to purchase, deploy and use both internal- and customer-facing technologies that sometimes leave the enterprise vulnerable to risks ranging from loss of branding to security and privacy failures.
Unfortunately, there appears to be a germ of truth to the claims on both sides. Many IT organizations have become unwilling to collaborate with other divisions for fear of losing "control" over enterprise technology spending – which is viewed as the real power.
The challenges
Today line-of-business leaders are making technology choices driven by emerging trends rather than strategies. While that may not appear to be sustainable in the long term, in the short term, the low cost, ease of switching and simplicity of technologies, like cloud, 3D printing and wearable IT, should not be discounted by the IT organization.
These emerging trends and others can be compelling, but for an IT organization the associated challenges of their operation and management can also be daunting. For example, the Internet of Things (IoT) can enable devices to be intelligent and collect and share all types of customer data, but without a strategy that involves security and policies your enterprise can be open to a world of hurt as private information becomes unintentionally or intentionally available.
The future
In an earlier article, I pointed out that the IT organization of the future would change and that new IT leaders would focus on managing a portfolio of IT services, rather than individual technologies and traditional roles. In fact, IT leaders of the future may not come from traditional technology backgrounds at all.
Future IT leaders must surrender the idea of control as the role of IT within the enterprise. Control is old school; control is gone. That does not mean embracing chaos however. It means adopting a different and more proactive stance that is more business responsive.
Strategy and guidance
IT organizations need to present a menu of technology choices and experiences for their line-of-business users and external customers. That means adopting an operational model that provides strategy and guidance. This new model includes LOB generating demand and IT employing the capabilities at its disposal to manage and provision the technology environment through a defined structure.
This model includes things like the services defined enterprise with its focus on providing access to consumption-led cloud services that qualify and meet the needs of the organization. It also includes taking advantage of available public structures and services – things like software-as-a-service for enterprise applications like email, CRM and marketing platforms.
Resources will still need to be provisioned, but with speed. Systems will need to be monitored, but with proactive steps to maintain user experiences. Software and hardware needs to be purchased and deployed, but with an eye toward consumerization of IT trends.
The future of IT depends on IT leaders who are able to provide strategy for IT selection and consumption backed by guidance on selection, integration and management criteria and usage policies, striking a balance between chaos and calm, if not control.