The "Arsenal of Democracy." It's a phrase found in history books, taught in school and known by many people around the world. A collective effort of American industry to support the Allies during World War II, its backbone was found in U.S. industrial centers such as Chicago, Detroit, New York, Philadelphia, Pittsburgh, and other places.
Three-quarters of a century has passed since President Franklin Roosevelt called upon the Arsenal in 1941 to flex its mighty manufacturing muscle. Faced with new enemies and battlefields of a different kind, the U.S. Department of Defense (DOD) continues to tap the "Arsenal" in Michigan for military solutions and expertise.
Two Detroit area firms are among many that are contributing to the state's military industry footprint.
Owning a business in the defense industry and specializing in soldier survivability is more than a job for Katie and Mark Bigelow. It's a calling.
The Sterling Heights couple, both veterans, are growing proponents of defense spending, investment and development, particularly in regard to new technologies that will improve the lives of soldiers both in the field and at home.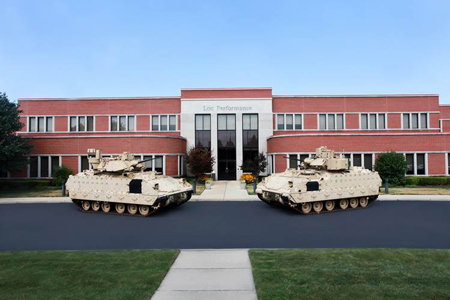 Their personal investment in this growing industry reflects the ever-increasing interest in defense and aerospace, which has grown to be a sizable industry in Michigan and generally across the United States. And it's an investment that Katie Bigelow, president of Mettle Ops, hopes to see continue locally and across the nation.
Mettle Ops is a Sterling Heights-based design, development, manufacturing and research firm. In August, Mettle Ops received its first major contract with the Department of Defense Ordnance and Technology Consortium (DOTC) that totaled $9.1 million. It is a major coup for the firm, which was established in 2013, but took off as a growing concern in 2015 in the defense industry.
Michigan has received other impressive defense contracts in 2017. Also in August, Michigan-based Loc Performance Products, Inc. received a $417 million defense contract to restore lost mobility to the Bradley Fighting Vehicle. The U.S. Army TACOM Life Cycle Management Command, which issued the contract, hopes to expand on its $161 million contract awarded in 2014.
TACOM manages 65 percent of all Army equipment, spanning 32 product lines and 38,000 components, and nearly 45 percent of its talented 7,500 personnel workforce is made up of veterans, according to the 2015 report ,"Protect and Grow: A Strategic Plan for Michigan's Defense and Homeland Security Economy," produced by the Michigan Economic Development Corporation and The Michigan Defense Center. It also executed more than $1.6 billion in contracts performed in Michigan, says the report, which was commissioned by Michigan Governor Rick Snyder.
Loc Performance began fielding in the summer of 2015 and continues today at a rate of 36 Bradley vehicles per month. The new contract award includes scope for fielding upgraded Bradley final drive systems, in addition to the suspension and track systems being upgraded under the original 2014 contract. It also includes scope for fielding at Army fort locations in Kuwait, Germany and South Korea in addition to numerous sites within the continental United States. The follow-on award adds 2,264 vehicles to the 1,080 vehicles from the original contract, bringing the total to 3,344 in the United States' global Bradley fleet.
"The Army is driving hundreds of millions of dollars out of the system for upgrades like this through competition. Loc is well positioned to win and deliver on competitive solicitations like this Bradley ECP1 program," said Lou Burr, president, Loc Performance.
Loc Performance has two Michigan-based manufacturing facilities that span 580,000 square feet. The Plymouth facility serves as corporate headquarters and specializes in suspension, driveline and track systems and the Lansing facility specializes in fabrications and armor product solutions.
Mettle Ops, with its partner, the U.S. Army Tank-Automotive Research Development and Engineering Center (TARDEC), will focus on survivability efforts in its new contract – giving soldiers the equipment they need to protect them in wartime environments, Katie Bigelow said.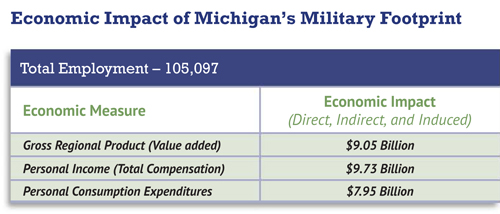 "I was a medical-evacuation pilot, and I spent two years in Iraq. I was regularly picking up soldiers who were injured by shootings or roadside bombs. I am intimately knowledgeable about injury on the battlefield," Bigelow said. "That's why it's my ultimate focus and goal – I want to increase survivability."
Katie Bigelow said Mettle Ops is thrilled to work with TARDEC of Warren, a group long known for developing new technologies to affordably and effectively boost vehicle systems – think autonomous vehicles – as well as future ground-vehicle systems to boost soldier survivability.
Having female-owned companies like Mettle Ops, a strong base for defense-industry investment in Michigan and devoted business owners across the state and nation is what spurs all-important innovation in areas such as survivability, said Tammy J. Carnrike, a member of the advisory committee at TACOM. She serves on the governance committee of Michigan Protect and Grow Strategy, a strategic plan for Michigan's Defense and Homeland Security economy and is also chief operating officer for the Detroit Regional Chamber.
Defense continues to be an essential part of the national economy, Carnrike said, but it is especially important to Macomb County and Michigan as a whole. For example, Carnrike said 108,000 Michigander's jobs and incomes are tied to the defense economy, up from two years ago. Michigan workers earn $10.5 billion in income annually from Michigan's defense sector, and those numbers are trending upwards.
Moreover, nearly $10 billion in Gross State Product is due to Michigan's defense industry, which is also trending and growing, Carnrike said. The federal government is awarding billions of dollars to Michigan defense companies like Mettle Ops and Loc Performance. Today, 67 out of Michigan's 83 counties have a business that has a prime contract with the Department of Defense. Even more impressive is that 70 percent of everything a soldier shoots, drives, flies, wears, eats or communicates with is contracted in Michigan.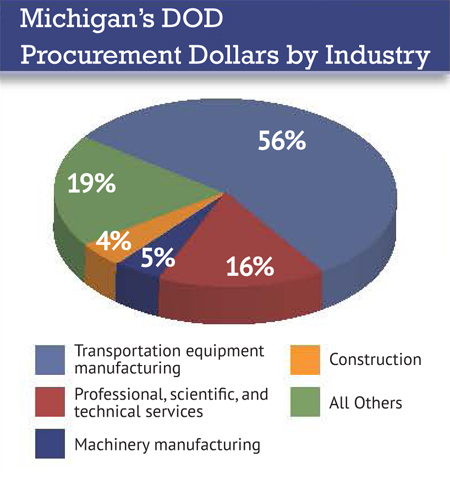 Michigan is the nexus of the commercial domestic automotive industry, defense contracting, robotics, research and development and the burgeoning field of cyber security, Carnrike added.
"There's so much to talk about in terms of what's happening in defense in Michigan. It is really pretty exciting," she said. "There's continued growth, whether it's in the billions of dollars awarded to Michigan defense companies for what it is producing to the jobs it is creating to how much Michiganders earn. … And there's so much going on in terms of strategy for growing even more."
Seeing so much potential in the nation and Michigan is why the Bigelows – who are parents to seven children, including twins born this year – are so invested in their business. In May 2016, Mark Bigelow joined Mettle Ops as Vice President of Operations. He brings 11 years of government acquisition and program management skills and expertise.
"When he worked as an (acquisitions manager), Mark would come home and tell me about his day. I'd think: 'Why aren't we doing that?'" Katie Bigelow said. "It's a privilege and an honor to spend my days trying to save soldiers' lives and make it possible for them to have normal lives when they come home."
Earning that contract with TARDEC is one more step in achieving that goal.
"When I would fly, there were times when we could save their lives, but we may not have been able to save their legs. That always stuck with me," Katie Bigelow said. "The more we can do to make sure that doesn't happen to another soldier, the better … I knew that when Mark came into the business, we could tackle some big things. We've set our sights on growing the business and helping other veteran-owned businesses. It's serving our country in a different way."